We are pleased to show off that not only for-profit organizations use Everhour, but non-profits also benefit from us when measuring time of their activity.
Today's participant is  Jon Wilcox – a Senior Graphic Designer at Mount Hermon Association, dedicated to enlarge our religious experience and unite the Christian community of all ages and professions.
Hi Jon, just some words about what you do. What's unique in your team?
We are a Christian camp and conference center in the Santa Cruz CA mountains, including family camps, youth camps, summer camps, as well as events for men, women, couples, and professionals. I work with a design team inside of a non-profit.
Why tracking time matters for your company?
Time tracking for us is not meant to justify positions or check up on employees. We use it to make sure that the jobs we are designing have a real return on investment. We can use the data that we get from time tracking to justify or move away from a particular practice.
So the need for good data to make sure that we are being responsible stewards of the money we are allotted is very important.
What project management tool do you use and why?
We use Basecamp 3 as an organization. It gives us the simple functionality that we need to ensure the projects are completed and that there is some accountability.
I like how Basecamp breaks the projects down into lists with to-dos. This is so powerful when you work on a huge task that is split into smaller tasks. This way it is easier to see where you stand at this moment. What the lack is they are not a time management app, in a sense there is no way to track how much time I spent on my to-dos.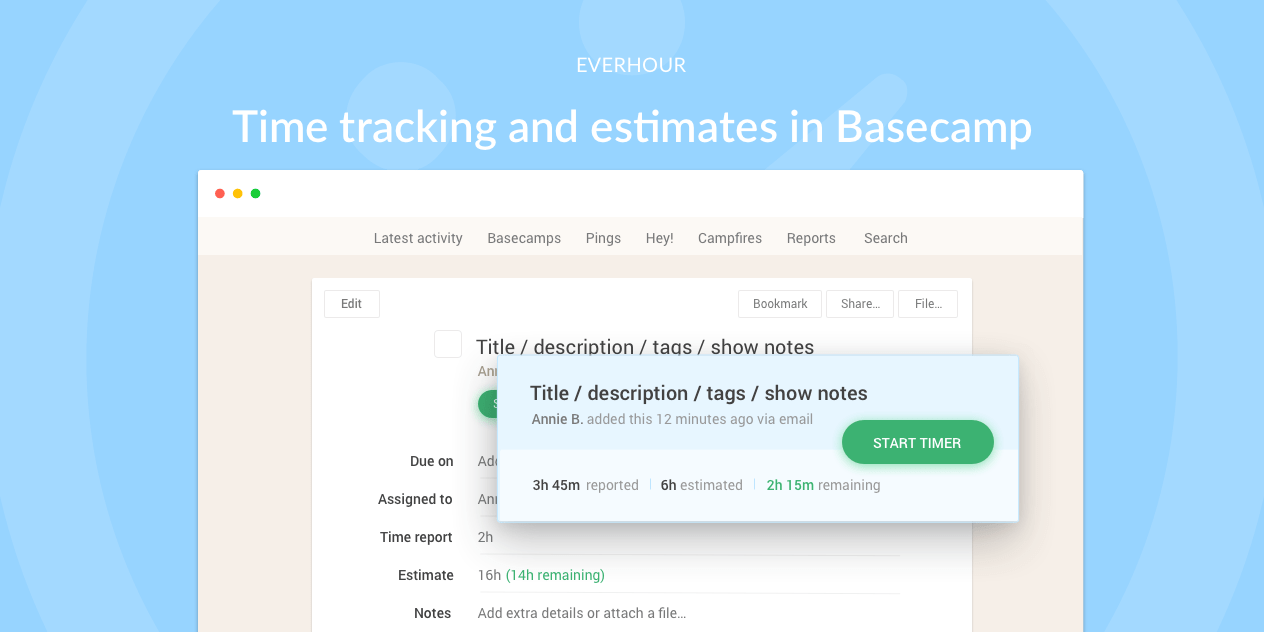 Any other time management apps used before? Why Everhour?
We did use Toggl and were pleased with it but for us, the Basecamp 3 integration was a must. So, Everhour was the best time management app that we found for that integration. It place a timer into a to-do in such a native way, that you can't even get it is not a part of Basecamp 🙂
Top 3 things you love about Everhour. How it helps your business?
1) The Basecamp 3 integration and ease (widgets) keeps us from hopping around from program to program.
2) It appears this is an evolving program and to me it is exciting to work with a company that is intent on improving their product.
3) The ability to customize reports gives us a chance to pull data quickly and when we need it.
Thank you, Jon!