Optimizing processes and increasing efficiency at the workplace should be the priority of every team and company. Doing that in the past used to be hard, but since the invention of project management tools like ClickUp, the possibilities for project management and employee optimization are now endless.
ClickUp in particular is very popular due to its great range of pricing plans, wide set of features, and user-friendly design. But while ClickUp helps many people manage projects and get everyone on the team on the same page, it still has a couple of flaws.
Before spending money on any one of ClickUp's plans, it's important to understand the good and the bad. In this ClickUp review, we'll look at the different pricing plans as well as the pros and the cons of ClickUp.
---
❓ What Is ClickUp?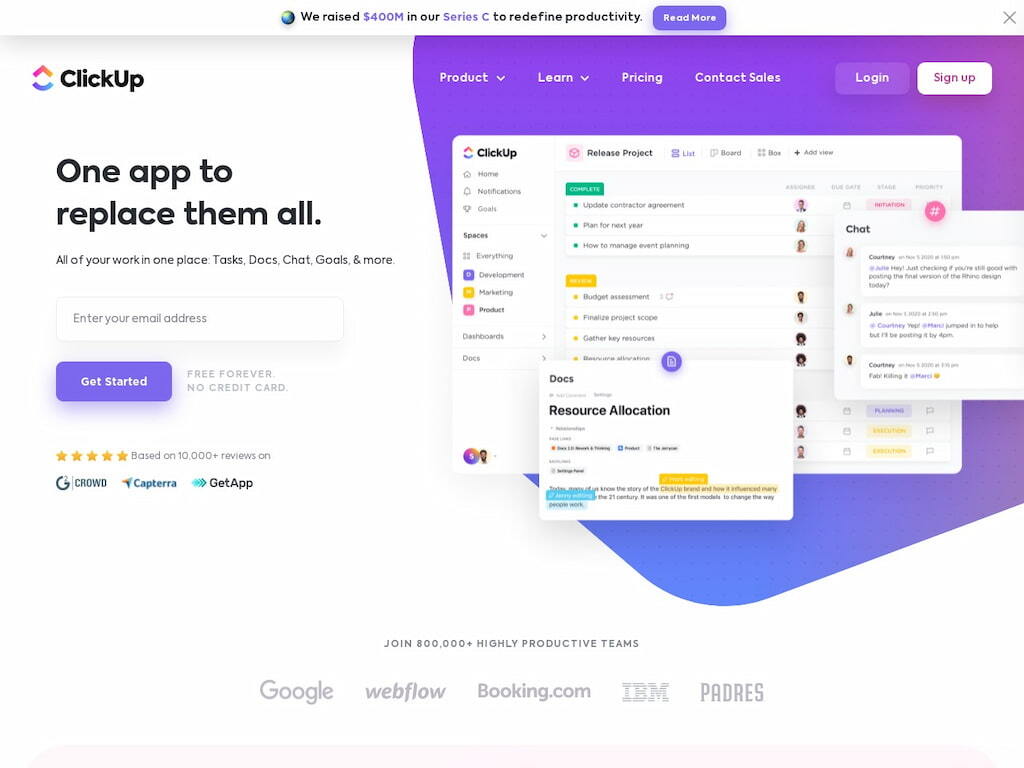 In essence, ClickUp is a project management software designed to make it easier for both team leaders and members to stay on schedule and get their work done. The software allows you to assign tasks, set deadlines, communicate with your team, and customize the interface to your needs. ClickUp is also an app with one of the more flexible pricing plans, so it isn't that hard to find the package that works for your budget.
On top of that, the app comes with a number of great features, which span across all of the different pricing options. So, even if you're going for the lowest plan, you will get useful features that can help optimize your team and bring the best out of every member.
Now that you got the basic ClickUp review of its main features, let's take a moment to explore all of the available pricing plans you can sign up for as early as today.
---
💰 ClickUp Review: Pricing
One of the primary benefits of ClickUp is its various pricing options. All the ClickUp pricing options are geared toward different organizations and professionals, making it very easy to find the right one for you.
You can opt for a "Free Forever" package that costs nothing and comes with a great set of features for individuals. But if you're working with large teams, you can opt for the Business or Enterprise packages, which cost more but come with better features and more comprehensive features. Here's a more detailed breakdown of all of ClickUp's pricing options.
Free Forever
If you want to try out ClickUp for the first time, using the "Free Forever" plan is a great way to do it. The "Free Forever" plan costs no money at all and gives you access to many of ClickUp's great features. For example, you can create unlimited projects and add unlimited users.
This is great for personal use or for project management beginners starting out in the industry. And even if you aren't paying any money for the service, you still get to access all of the premium ClickUp tools. The only downside to this package is that you have a 100MB storage limit.
Unlimited
This is the most affordable premium plan of ClickUp. It only costs $5 per month per user and gives you everything that comes with the free plan and more. This includes over 1,000 automations, unlimited storage, and advanced reporting.
Business
This package costs $12 per month per user. This package gives your organization unlimited access to all of ClickUp's features. However, the main difference between this package and the Unlimited plan is that it comes with better security features like two-factor authentication and a resource management chart. This is ideal for medium and large businesses that would need enhanced security and unlimited access to the tools.
Business Plus
Similar to the business plan, this package is designed for organizations managing multiple teams. This costs $19 per month per user but comes with more robust features such as role generation, team sharing, and more.
Enterprise
This is the highest tier of ClickUp's pricing plans and is specifically designed for larger businesses. Aside from the features that come with Business Plus, this package comes with Enterprise API, HIPAA and MSA availability, guided onboarding, and Single-Sign-On (SSO).
If you're interested in this package, you need to contact the ClickUp sales team for a quote as prices may vary depending on your organization's needs.
---
---
✅ ClickUp Review: Pros
Now that you're familiar with how much ClickUp may cost you and your team, let's take a look at the reasons you might want to consider signing up for ClickUp and using the software. In this section, we're focusing on the software's upsides.
Customization
The problem with other tools on the market is that they kind of force you to manage the project in a specific way. They don't offer that much flexibility or room for customization, which can trap managers and team members in a box and hamper their creativity.
ClickUp's best feature is the ability for endless customization. With the app, you can take full control of all the different features and tweak them to your team's needs. That way, project managers can truly take a personalized approach with their team while using the tool.
A great example of this is the Widget dashboard. The dashboard has over 50+ different variations from which you can choose. That way, the dashboard conveys all the information you need at a glance while keeping a presentable aesthetic.
Another way to customize ClickUp to your needs is through the Custom Fields feature. This feature allows you to add any necessary information to your views, giving you a better overview of the entire project.
The best thing about ClickUp is that you won't have to adjust to the tool. Instead, you can tweak the tool and adjust it to your needs and preferences, making it much easier to adopt the tool into your workflow.
Great Team Collaboration
It's essential for teams to communicate with each other and collaborate during the project to bring the best results and unique perspectives. That said, a lot of work nowadays is done remotely. While remote teams are commonplace in many organizations, it can still be hard for teams to find an effective way to communicate and collaborate with each other.
With ClickUp, you can facilitate communication between different teams and give them an open communication line. This way, the team stays on the same page and updated on everything that happens, so no one gets left in the dark.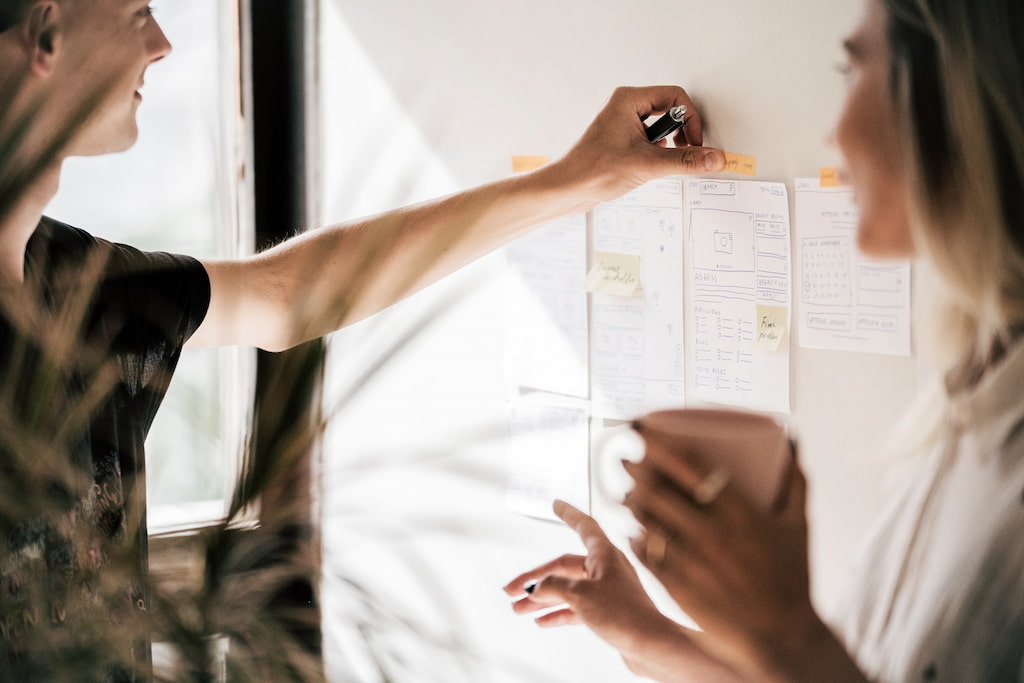 For example, aside from sending and receiving emails on the app, you can also directly chat with workers and teammates. Another cool feature is that you can work on and edit GoogleDocs together at the same time because of the integrations, creating a very collaborative environment.
Good Pricing Plans
As mentioned earlier, you won't have a hard time finding the ClickUp package that works for your budget and needs. The software offers very flexible pricing plans. In fact, if you're looking to test out the app, the free package gives you access to most of the essential ClickUp features. On top of that, you can use the free package forever as it never expires. And even if you need to get some of the more premium plans with a more robust set of features, you won't have that much trouble.
The Unlimited plan starts at $5 per month per member and gives you everything you need to effectively manage your team. And if you're looking for something a bit more robust to handle larger teams and projects, there are business plans that range between $12-$19 per member per month.
They also have an Enterprise plan for very large organizations, but you have to contact the sales team to get a pricing quote for your team and its individual needs.
Real-Time Reporting
When working on major projects, reporting is crucial. That said, creating reports can be tough, especially when the team has a lot on its plate. But since ClickUp comes with a range of great reporting features, finishing a project is made much easier.
With the reporting features, you can get key insights into how your team is performing, look at everyone's schedules, and more. This is a very important feature for project managers as it allows them to stay on top of tasks and look for different ways to optimize their team. You can also use different ClickUp templates to create budget reports and check if the team is following the budget and what adjustments are required.
Multiple Views
This feature allows you to view your project from different angles. That way, you get unique perspectives that you may not have seen beforehand that could help you out.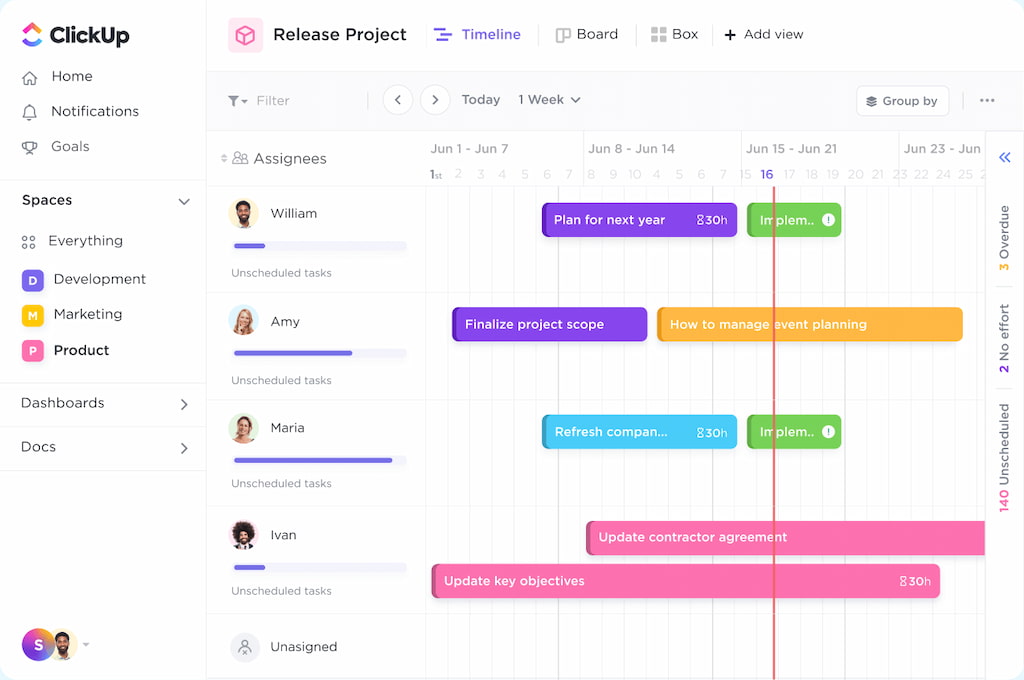 Using the different views available on ClickUp also allows you to look at the projects as a whole including project timelines and team structure. Additionally, you can further customize these views to your liking so that the app will work with your specific management and working style.
Some of the viewing options you might expect from ClickUp include list view, box view, calendar, and board view. However, if you want something more specific, they also have a mind map view, a workload view, and an activity view.
This might sound complicated at first, but it's actually fairly simple. If you're trying ClickUp for the first time, we highly recommend experimenting with the different viewing options and analyzing the information they offer. And trust us; you'll be surprised at how big of a difference the multiple views have on your project overview.
Integrations
The last benefit of using ClickUp is the countless integrations available. Nowadays, it's common for teams to use multiple tools to keep them on schedule and do so as efficiently as possible. Some of these tools include Google Drive, GoogleDocs, Zoom, Slack, and AirTable.
Using all these different tools offers a lot of benefits. However, some teams might have a hard time jumping between the different tools. After all, if you aren't used to using various apps when working, all of this can get confusing. But with ClickUp, using various tools for your work processes isn't that complicated.
In fact, ClickUp took the extra steps necessary to simplify the process. ClickUp does this by seamlessly integrating with over 4,000 apps. This includes all the apps we mentioned above along with Webhooks, Typeform, Everhour, and many more.
If you're considering adopting a new app to a project to streamline certain processes, ClickUp is a great option. This is because you can easily integrate it with your existing tools without troubling the team and causing any unnecessary confusion.
For example, if you're looking to integrate a time tracker to ClickUp to monitor your team, one such great time tracker is Everhour. While ClickUp is great for project management, Everhour is specifically designed for employee time tracking. Not only that, but Everhour also has an attendance tracker, a timesheet app, a work hours tracker, and many more features you can take advantage of.
And when you combine both tools, you will not only be able to effectively time track your team members but will also be able to use ClickUp as you normally would. So, while the time tracking on ClickUp is pretty limited, simple integration with a time clock app like Everhour is all you'll need to solve that problem.
---
---
❌ ClickUp Review: Cons
While ClickUp offers a lot of benefits to users, the app also has its fair share of cons. For the most part, the benefits of ClickUp still outweigh the cons. So, you don't have to worry about these issues getting in the way of functionality or keeping you from reaping all of ClickUp's benefits.
That said, these issues are still fairly significant and something that you need to consider before signing up for the service. So, here are some of the cons for this ClickUp review that you might need to know about if you're considering using this project management software for your next project.
Limited Time Tracking
Don't get us wrong. This tool does come with time tracking functionality. You can still set deadlines, track the number of hours you work, and more with the tool. However, it's pretty obvious that the time tracker features on the app aren't as good as the other options on the market.
Again, while this isn't a dealbreaker for most people, some projects require robust time-tracking. However, since ClickUp offers many integrations, you can use this feature to make your experience with the tool much better.
Fairly Steep Learning Curve
ClickUp is highly customizable and comes with a lot of features. This is great. However, figuring out how to use these features to make work more efficient is a completely different story.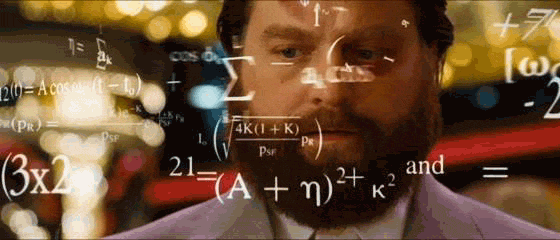 With ClickUp, you have to be ready to spend an hour or so learning how it works. And as you use the tool more, you'll slowly discover other features that can help you out as well.
That said, it would have been nice if using ClickUp didn't require that much effort to learn and make the most out of the tool. Once you're used to the tool though, it can do wonders for your team. But when you sign up for the first time, you might have to be ready to sit down and explore the tool before actually using it.
---
❗ ClickUp Review: TL;DR Pros & Cons
Pros
Comes with a great set of features
Numerous pricing plans (including a free forever plan)
Allows managers to customize the tool however they want
Integrates very well with over 4,000 other apps
Used to create reports, assign tasks, set deadlines, and communicate with your team
Cons
Has a steep learning curve
Native time tracking features could be better
---
ClickUp Review: Conclusion
Overall, as you might see from this ClickUp review, it is a fantastic project management software. It has plenty of different pricing plans, including a free forever plan, allowing everyone to go for the plan that best suits their needs. Some of the ClickUp alternatives can cover more features but it's still a fantastic option for any team.
With ClickUp, you can easily customize your team's project board, collaborate with your team, and generate professional reports. However, you also have to deal with limited time tracking features (which you can resolve through integrations with other apps like Everhour) and a steep learning curve.
All in all, as long as you're willing to put in the time to learn how to navigate and make the most out of ClickUp, it will be a very handy tool to have at your disposal.