For any team to work together and function as one unit effectively, it's important that everyone is aware of the group norms, which set the standards of behavior and group communication within the team. In this article, we'll discuss what group norms are, including the different types of group norms. Additionally, we'll explore the best ways to implement group norms in the workplace.
So, what are group norms? To define group norms, we need to think about human nature. As humans, we are social creatures that naturally gravitate toward others. We form bonds and relationships with the people around us to create a sense of community. In any group or organization, there will always be a set of unspoken business rules or expectations that members are expected to follow if the group is to achieve its goals. These unwritten guidelines are what we call group norms. Now, let's delve a bit deeper into the definition of group norms.
What Are Group Norms?
These norms can improve communication and make reaching a consensus on decisions easier. In addition, when group members are clear about the expectations and boundaries set by norms, they can focus their energy on the task at hand instead of worrying about what is acceptable behavior.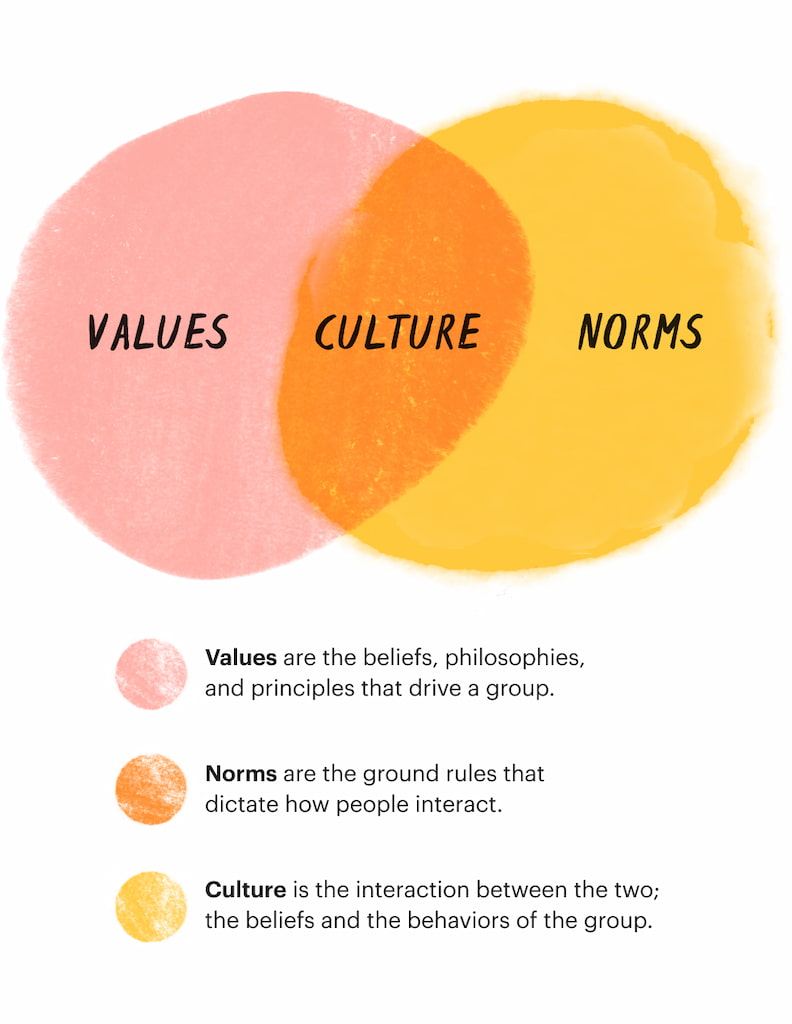 Group or team norms examples may include:
Treat every team member with respect
Encourage free debate and suggestions regarding work
Celebrate accomplishments – both individual and group
Don't engage in "office politics"
Respect everyone's time and be on time
etc
Benefits of establishing group norms
So, we've explored what group norms are, but what are the benefits of establishing them in the workplace?
1️⃣ Group norms give team members a sense of belonging
A good team is made up of individuals that feel like they belong. Establishing norms that all team members are on board allows employees to feel psychological safety, meaning they feel more confident in putting ideas forward.
2️⃣ Group norms reduce the likelihood of dysfunctional teams
A dysfunctional team is a business owner's worst nightmare. Dysfunction comes in many forms. For example, a dysfunctional team may lack commitment, and trust and avoid accountability. Additionally, the team may not pay attention to results and have a fear of conflict. Establishing strong norms reduces the chances of a team becoming dysfunctional and improving collaboration.
Group Norms Types
There are several types of group norms, the most important being behavior and performance (work) norms. Let's explore these each group norm definition in a little more detail:
Behavior norms
Behavior norms, which also include group communication norms, are written or unwritten rules that define the behavior of individuals in the workplace. Standard behavior norms in the workplace include:
Treating colleagues with respect
Engaging in active listening
Avoiding office politics
Celebrating accomplishments
Arriving at meetings on time
Staying on the topic during meetings
Work norms
Work norms exist to regulate the performance of individual team members in the workplace. However, it's important to note that deviations from work norms can go both ways.
For example, a high-performing team member who does much more than is expected is deviating from norms just as much as a team member who is unable to finish their work. However, the high-performing team member is typically viewed positively. In contrast, the underperforming team member is seen as a cause for concern.
Examples of work norms include:
Working hours (e.g., 9 am to 5 pm)
Tasks to be completed in a set time frame
Confidentiality around business operations
Loyalty to the employer
Agendas for meetings
Engagement with effective project management strategies
How To Establish Group Norms in the Workplace
There are a few things you need to keep in mind when establishing behavioral and work norms in the workplace:
Make sure everyone is on board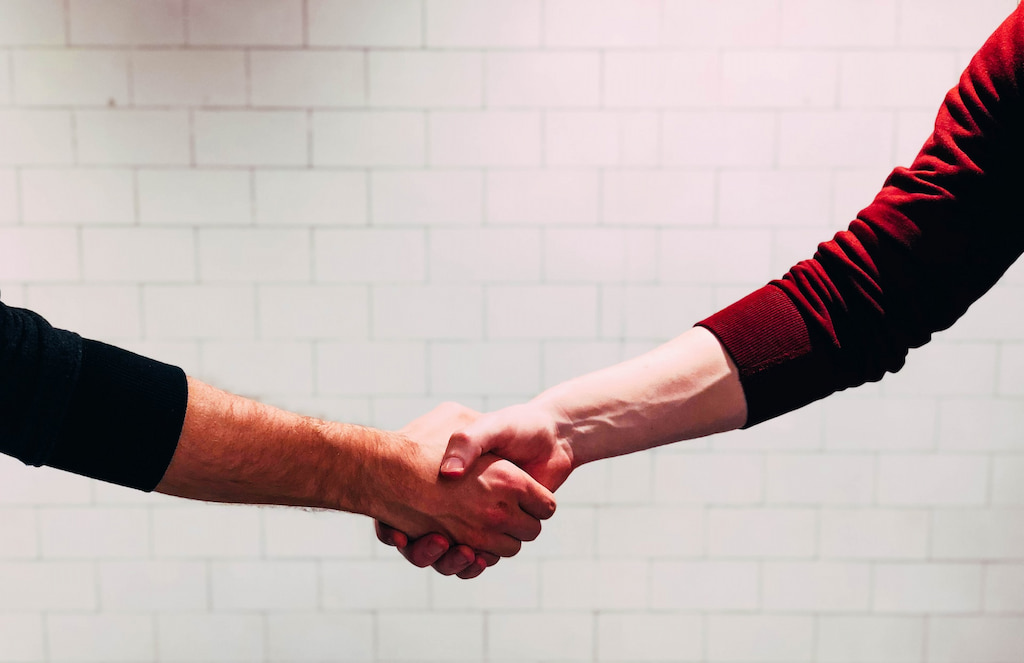 To ensure the norms are adhered to, you need buy-in from all team members. If anyone disagrees with the set norms, getting the rest of the team on board will be difficult. Encouraging open discussion around set norms may help you get everyone on the same page. For new team members, group norms are typically discussed during the interview and onboarding processes.
Be realistic
Don't try to change too much at once or set unrealistic expectations for team members. Remember, baby steps are better than no steps at all! While it may be tempting to set big goals for the year ahead, unrealistic goals will alienate team members and cause unnecessary stress that will ultimately result in less output.
Communicate clearly
Managers and leaders need to take the time to clearly communicate what the group norms are for their team or department. Employees should be aware of what is expected of them to meet those expectations. Furthermore, managers should enforce these norms consistently to ensure everyone is held accountable.
Group norms are established in several ways: verbal, non-verbal, written, and unwritten. If you feel that group norms need to be reasserted at any point, you must community them clearly. Use written materials, verbal reminders, and visual aids (like posters) to help communicate the changes effectively. Finally, remind team members that they can come to you with questions about the behavioral and work norms you've outlined. An open and honest discussion around group norms is vital and helps to prevent dysfunction.
Be flexible
As your team dynamic changes over time, so should your group norms. Be open to revisiting them periodically and making adjustments as needed. For example, a situation where flexibility is essential is if a team member is neurodivergent. Neurodivergent individuals may have difficulty understanding specific unwritten rules, such as eye contact and staying focused. To ensure they feel welcome in the team, be open and flexible with the unwritten rules in your workplace.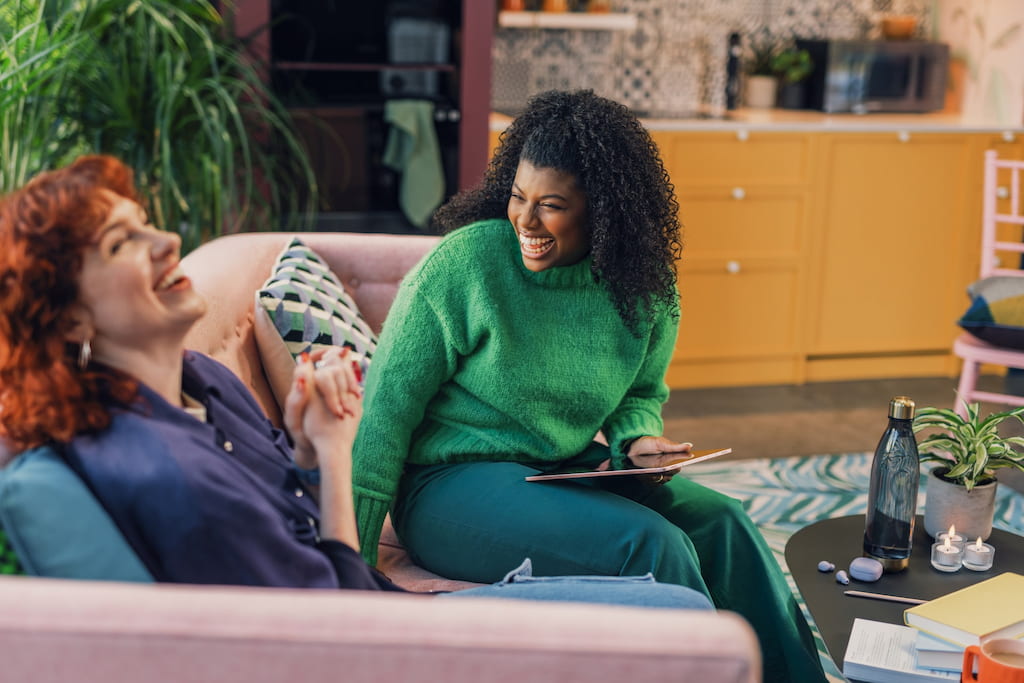 For example, suppose a team member has autism. In that case, you may need to give them some space when it comes to enforcing the unwritten social rule of maintaining eye contact. Alternatively, if a team member has attention deficit hyperactivity disorder (ADHD), they may struggle to focus in long meetings, so keep meetings with them as short as possible and provide them with detailed meeting agendas to help them stay on track.
Manage Work Group Norms With Everhour
Effective time and task management is a vital group norm that team members must adhere to in the workplace. However, tracking time and managing tasks are complicated without the right software. But don't fret because Everhour has all the features you need to thrive at work.
Everhour offers many valuable features, including a time tracker, a time clock app with clock-in and clock-out features, a work hours tracker, an attendance tracker, and a timesheet app that makes task and team management a breeze. Thanks to Everhour, employee time tracking doesn't have to be time-consuming!
Pricing
Everhour offers several price plans to choose from for teams and individuals: Free, Lite, and Team.
Free
The Free plan offers simple time tracking and reporting, perfect for freelancers and small teams. The plan includes unlimited time tracking, projects, and reports, as well as an export reports function, and is free for up to five users.
Lite
The Lite plan gives you more control and access to more features, but at an affordable price! For $5 a month per user, billed annually and starting at two users, you get everything in the Free plan plus up to 10 users, reminders, fast and responsive support, and budgeting, invoicing, and integration capabilities.
Team
Our Team plan is the best option for you if you're looking for an all-in-one solution. For $8.50 per month per user, billed annually starting at five users, you get everything in the Lite plan, plus unlimited users, access to all integrations, and priority support. But that's not all; the Team plan includes time approval, time card, time off, expenses, and scheduling capabilities.
In Summary
A solid understanding of a group norm is vital if your business is to succeed. Group norms can provide a framework to help team members adhere to specific behavioral standards and set achievable goals, allowing them to grow in their roles. Understanding and maintaining them makes your team much more likely to thrive!