Everhour Website Integrations
September 11, 2022
We talked earlier about tracking time on the spot without selecting a task in Everhour. This time, we decided to take it a step further and introduce a few website integrations. We are starting from most popular help desk software (Help Scout, Intercom, and Zendesk) with more integrations such as CRM, Google Workspace apps, etc. coming up later.
What are website integrations
Here at Everhour, we aim to make it easy for you to track your time. Part of that involves helping you track time from within the apps you use daily.
For a while now, you've been able to sync Everhour with such popular tools like Asana, Trello, Jira, ClickUp, GitHub, Todoist, Notion etc. For these integrations we automatically sync your projects and tasks. When you add a new project or change the name of an existing task, Everhour will sync these changes automatically. That means your reports will always show the freshest data.
"Website integration" is a lightweight version of a regular integration. It shows the Start Timer button on a particular website, so you can track your time without leaving what you're doing, but it doesn't show the total time and estimate on a task, nor does it sync any details except the text and back link upon a start of the timer.
How to enable it
To enable website integrations on your browser, open the extension window, click on the avatar icon and go to Integrations: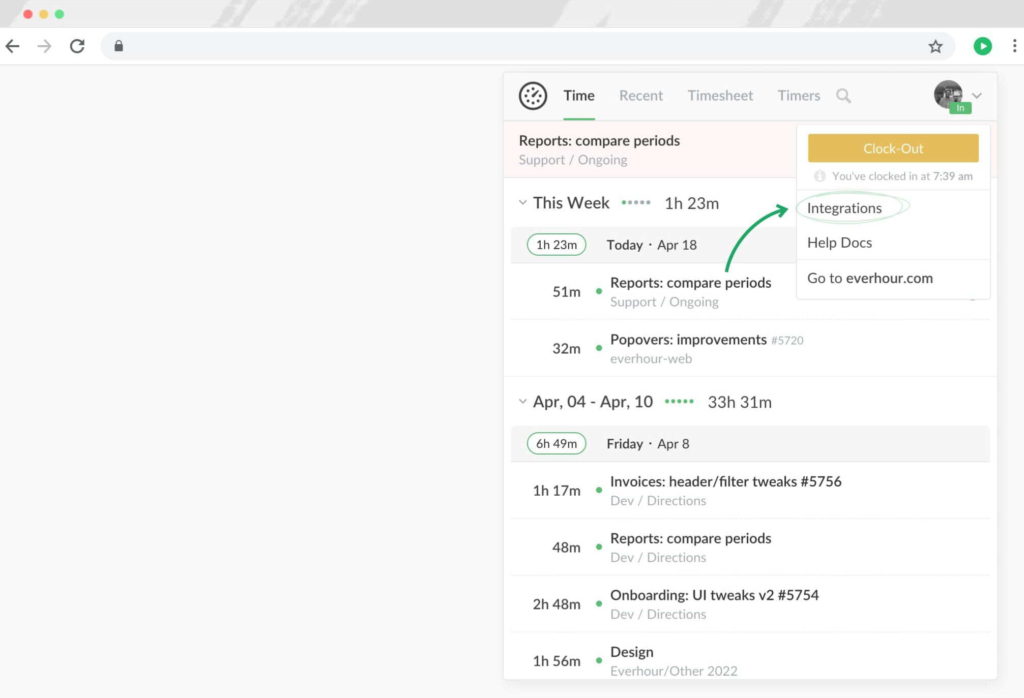 After that, enable the necessary integrations: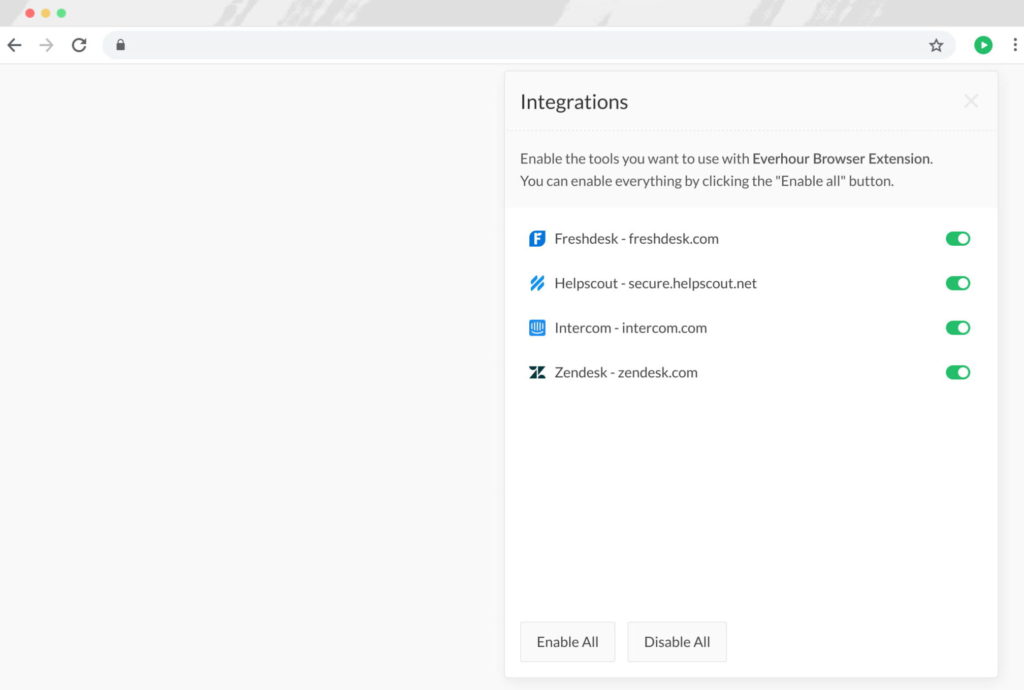 How it works
Once you enable a website integration, the Start Timer button will appear on the integration's page:

In the case of a help desk system, when you start the timer on a ticket, Everhour will take the ticket's id, title, contact person, ticket url, join it all together and start the timer on your personal timesheet.
This time entry will also be visible to the team admins on the Timers and Team Timesheets pages: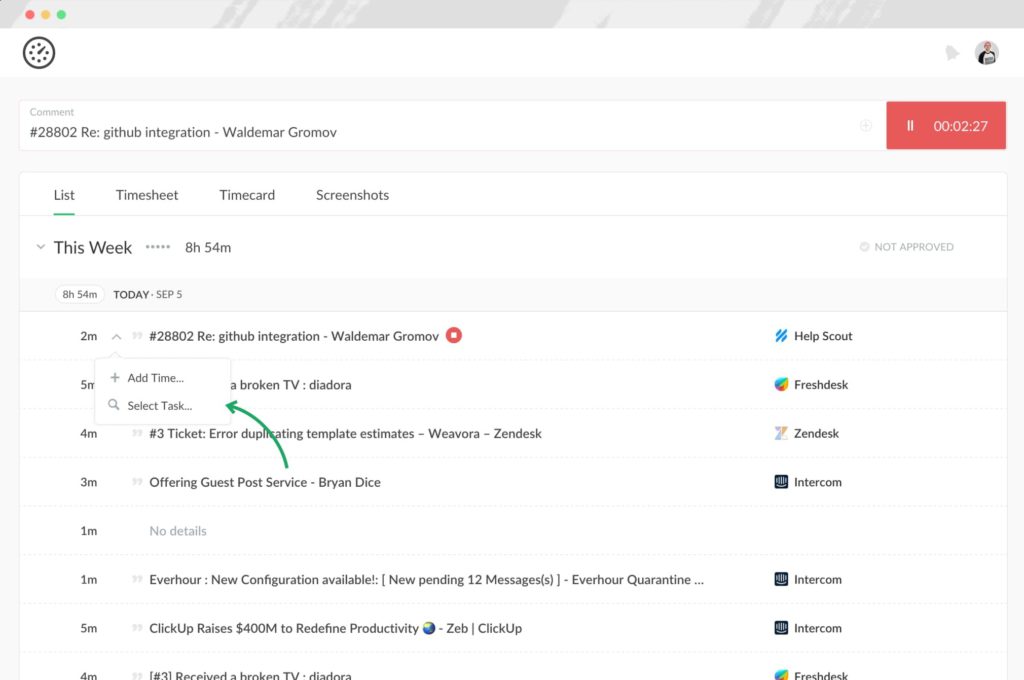 … and on custom reports as non-billable time. To make it billable, you will need to add it to a billable task.