Updates to Tracking Time Without a Task
August 30, 2022
During a working day, there are usually some minor activities for which it could be inconvenient (and sometimes pointless) to create a separate task in a project. Previously, we solved it by introducing time-tracking without selecting a task. The downside of this feature was that the time without a task did not appear on team timesheets and therefore was not visible to team admins unless you assigned it to an existing task.
Now you can track time without a task and it will show up on team timesheets immediately. Besides that, you can type a comment and start tracking time on it so that the team knows what you were working on right now.
Tracking time on a comment
To track time on a comment, you need to go to the Time page, click on the search bar (make sure the "Seach in a specific project" option is disabled), type the activity you are working on and hit the Start Timer button: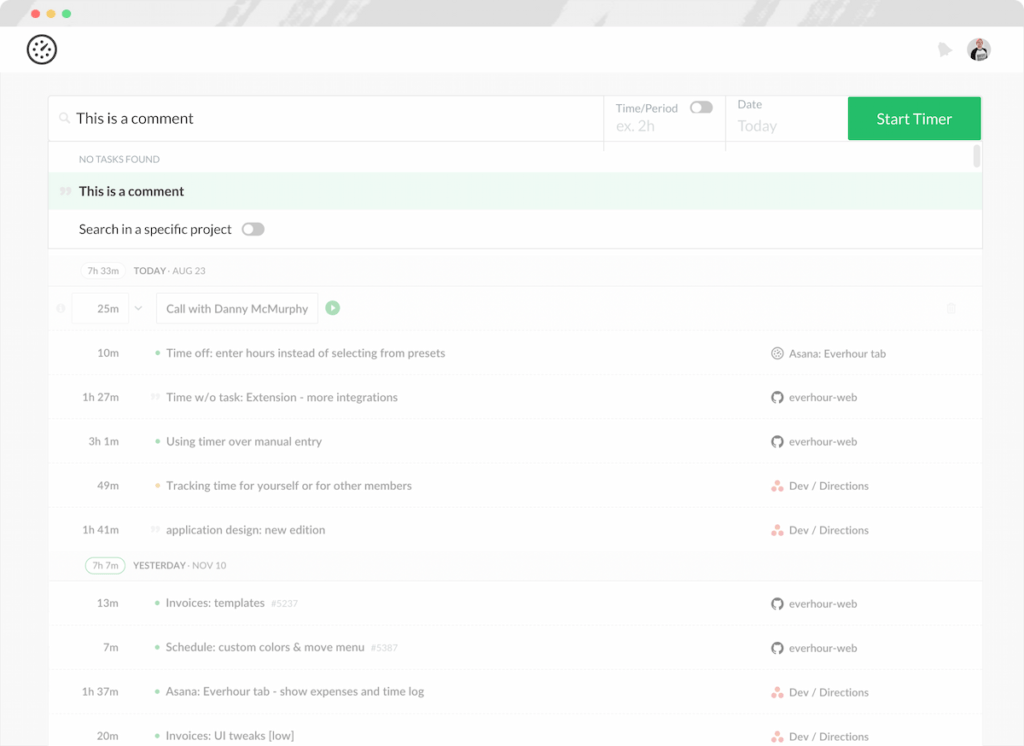 You can also do it from the extension window: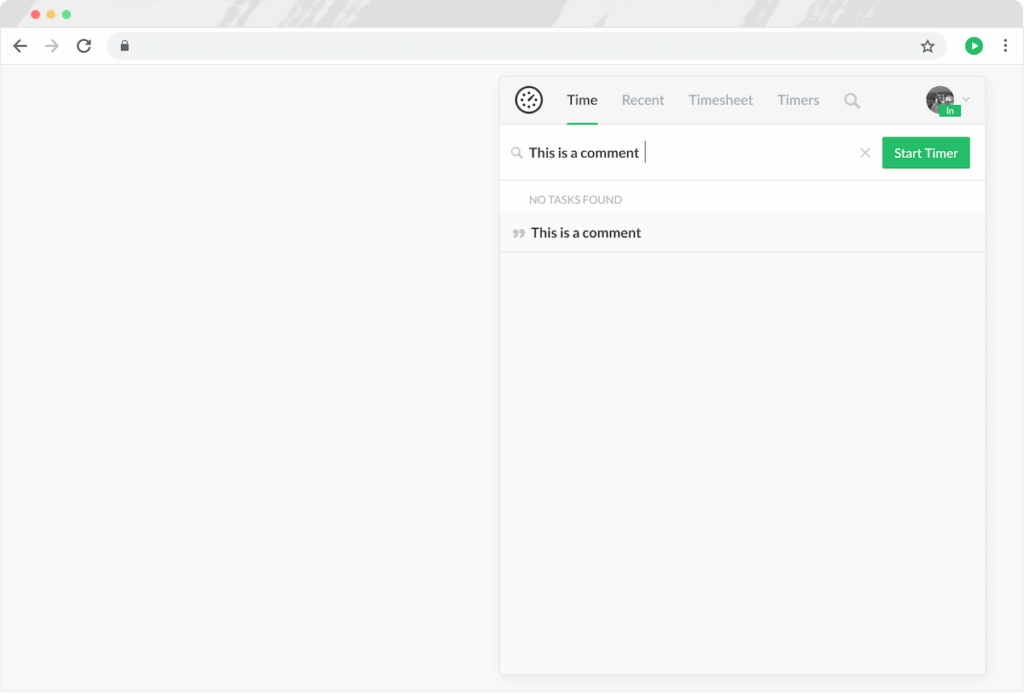 After that, you will see the timer running on this comment on your personal timesheet. Team admins will see it on the Timers page and on Team Timesheets: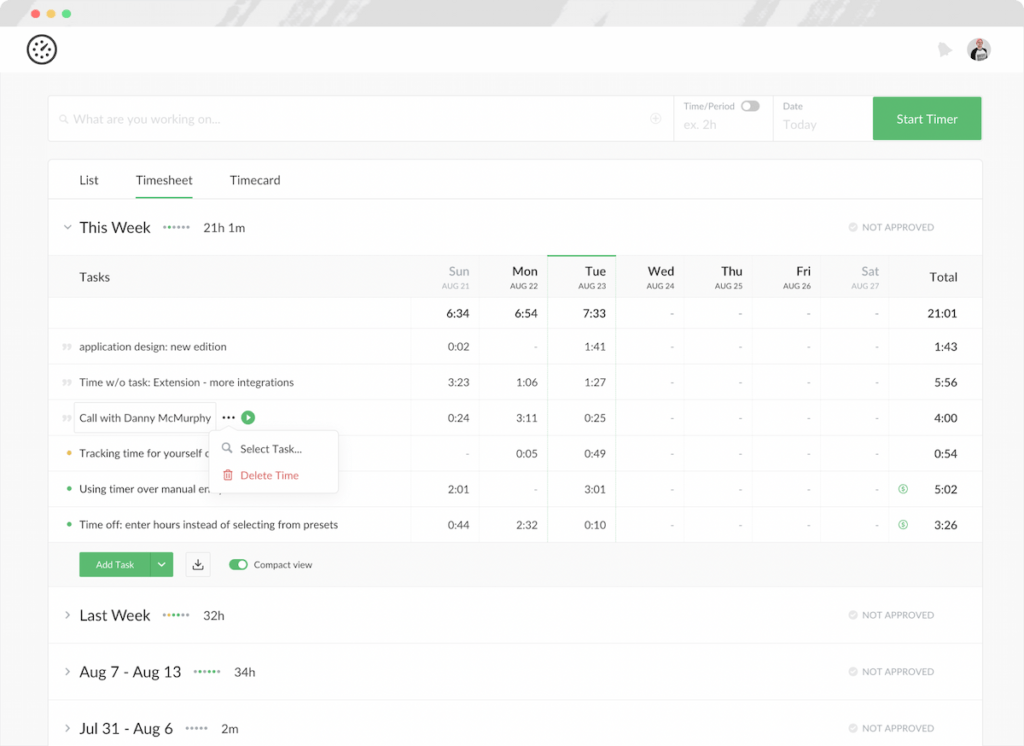 … as well as on custom reports as non-billable time. To make it billable, you will need to add it to a billable task.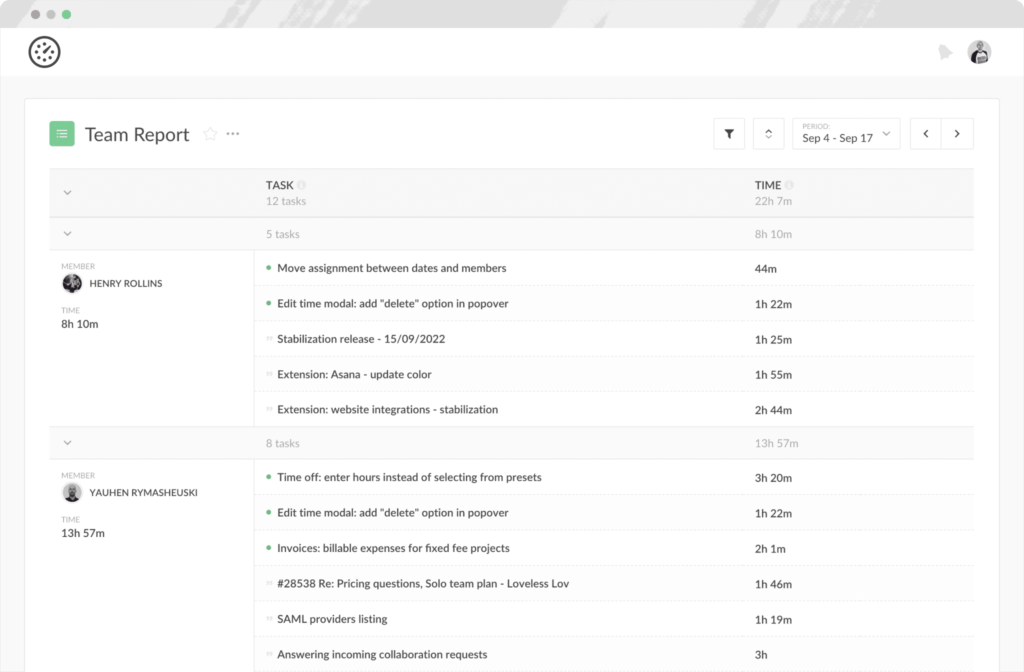 You can also click on the Start Timer button and add a comment later. Please note that in order for the time on this comment to become billable, and appear on Everhour invoices or project totals, you will need to add it to an existing task.