Today Everhour is happy to talk to Brandon Wentland. Brandon runs a company called Optimal – a growth hacking and internet marketing company. He is passionate about continuous improvement, optimization, and teaching others.
Brandon, Could You Tell Us What Is Unique in Your Team?
At Optimal we are all about measuring data. Through our discovery process, data, and user testing we create a clear strategy to reach your target market. In the end, clients receive the data they need to make real decisions. Data they can trust. Analytics, user behavior, empirical evidence.
Among our achievements are the landing page + social campaign with over a 70% conversion rate for new customers; a 237% increase in web traffic after we fully optimized a client's website for SEO and many others.
Why Does Time Tracking Matter at Your Company?
We increase traffic and conversion rates for our clients, but tracking our internal operational metrics is just as important.
Everhour is the linchpin in our process. We track:
Total time (Everhour)
Billable time (Everhour)
Amount of completed work (Asana)
Objectives & key results for our clients (Spreadsheets)
The reason time tracking is so important is that it is the lowest common denominator.
You have direct control over the time you spend working on something. This is called a lead indicator, or a metric you can track which will show correlation with ultimate success. In our case, that success means completed work and ultimately great results on the objectives for our clients.
What Project Management Tools When You Work on a Client's Project?
Everything we do at Optimal lives in Asana. We use a modified version of Scrum to organize and get work done. Using custom views and custom fields (an insanely powerful and flexible feature) we are able to create an ideal workflow for this in Asana.
We have the following custom fields:
Sprint – Blocked (reviewed at the daily stand up)
Sprint – Doing (what each person is actively working on)
Sprint – To do (items committed for the current sprint)
Backlog (high/medium/low to help with prioritization) – upcoming work with the highest priority at the top of the backlog.
For those who want to see how it works in action, feel free to see this short video of our Asana structure.
Did You Use Any Other Time App Before?
Knowing how important time tracking was, we needed to find a time app that removed all the friction.
We tried program after program (Harvest, Toggl, Tick, Timely). It became an ongoing joke in our office. If I wanted to spook anyone, I would announce that we were, yet again, going to try something new for time tracking 🙂
Then we found Everhour. What we love about Everhour is that placing time tracking in Asana where our team spends most of the time, takes all friction out of the equation.
Moving to 2.0 was a huge upgrade and a bit rocky (as these things commonly are), but the developers move at a break-neck speed.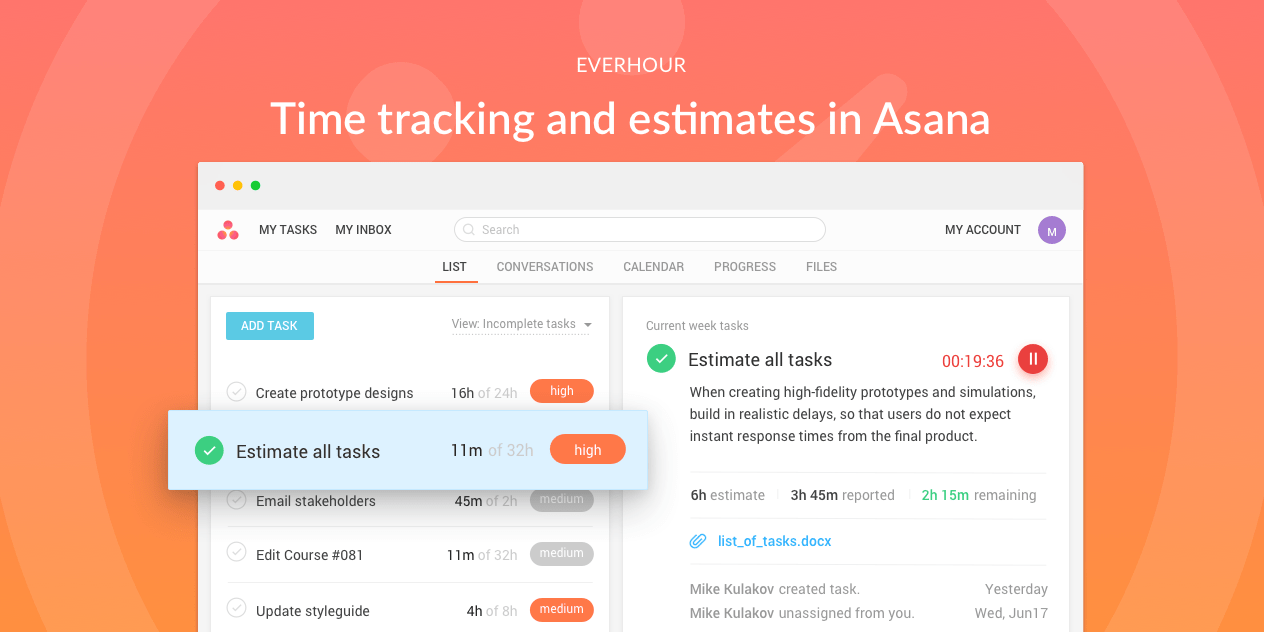 What Are 3 Things You Like the Most in Everhour?
It gives us optics.  It's one thing to measure data, but it's another to use data to change behavior. We want our team to be aware of their time so they can be intentional in their decision on how they spend it.  Everhour surfaces this data for us.
I look forward to new blog posts that seem to come every couple of weeks, highlighting new features that developers are bringing to this time app.
A recent favorite feature is the ability to edit time right in Asana (again removing more friction).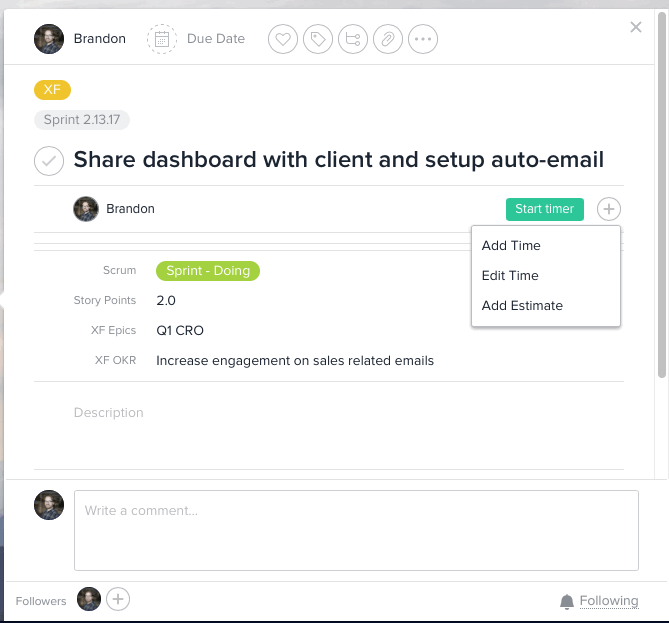 Our team loves Everhour and I can't picture using anything else.
Thanks, Brandon!