We are happy to present you our today's participant in a case study – Aiden Meister, Director of Digital Marketing at Hudson Creative.
He will share how Everhour helped his team to pinpoint weaknesses of time management within a company and improve the whole working process, thus making the team perform better.
Hi Aiden, let's start with a few sentences about your company. What makes it stand out?
We're a digital marketing company focusing on search.
The whole team is technically adept, allowing us to build and deploy campaigns rapidly and perform a variety of functions. More importantly, we're committed to helping our clients build their businesses sustainably and quickly, not just the latter. We started out designing websites and only got into marketing because we wanted to be sure the sites we made were managed and grown as much as possible. Now that's almost all we do.
There are some examples of our work you can look at on our website.
Why does tracking time matter for your team?
We have a variety of clients and are looking to grow further. So, it's important in a situation like ours to understand exactly how many hours a client takes and what time resources are being spent on what project. A good time tracker is a perfect solution for this. A great benefit of this is that it allows us to prioritize where and how we can improve processes and automate them. What is more, what kind of investment we can justify putting into that?
How do you organize your work and what needs to be done? Do you use any special software for this?
We use Basecamp 2 for project management. It lets us manage multiple projects for multiple clients fairly easily. We could see the whole picture of what was done for each client and what needs to be done.
At the same time, we keep track of day-to-day objectives and have a prepared plan with short-term tasks. We also step into using Basecamp alternatives from time to time 🙂
Have you ever used any other time tracker besides Everhour?
We looked around for time tracking tools. One of the biggest things that sold us on Everhour was that it fit into our existing Basecamp time tracking workflow very easily.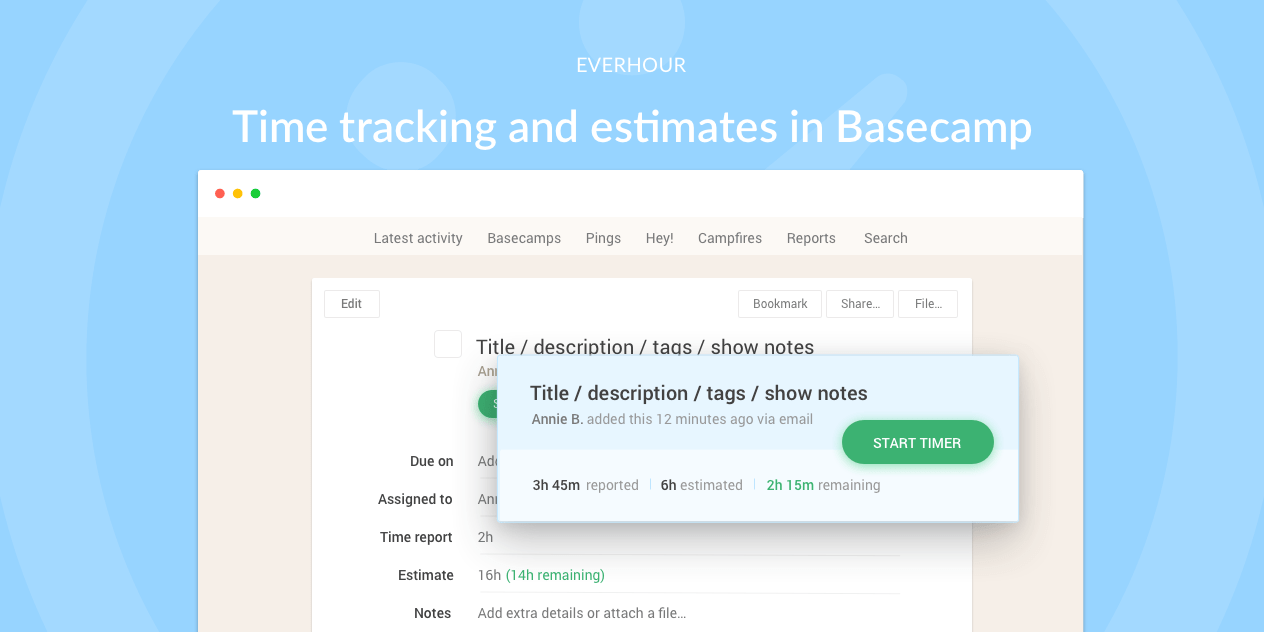 So, Everhour fits your workflow. How does it help your business now?
Everhour is easy to use, has excellent reporting and team reporting features. It has already proven to be a valuable tool.
For example, Everhour quickly allowed us to pinpoint that reporting was taking a lot more hours than anyone estimated; by taking the time to automate the process, we're now saving days of work a year, allowing us to focus more on the work our clients want us to do and less on the reporting aspect. Essentially, Everhour paid for itself many times over within the first month of using it.
Now, we're using it to make sure all our clients get the proper attention as well as a tool to focus where operations need to be streamlined.
Thanks, Aiden!