When it comes to productivity and project management, there are many tools available on the market. Two of the most popular and powerful ones are Asana and Notion.
Asana and Notion are two productivity tools that can help you manage tasks, projects, and teams. While they share some similarities, they have different features, pricing plans, and use cases. In this blog post, we'll compare Asana and Notion and help you decide which one is right for you.
---
What Is the Difference Between Asana and Notion?
Asana project management tool focuses on tasks, workflows, and collaboration. It has a clean and intuitive interface that lets you create projects, assign tasks, set due dates, and track progress. Asana also has features like project Asana templates, calendar views, and custom fields that can help you streamline your workflow. You can also track time in Asana easily.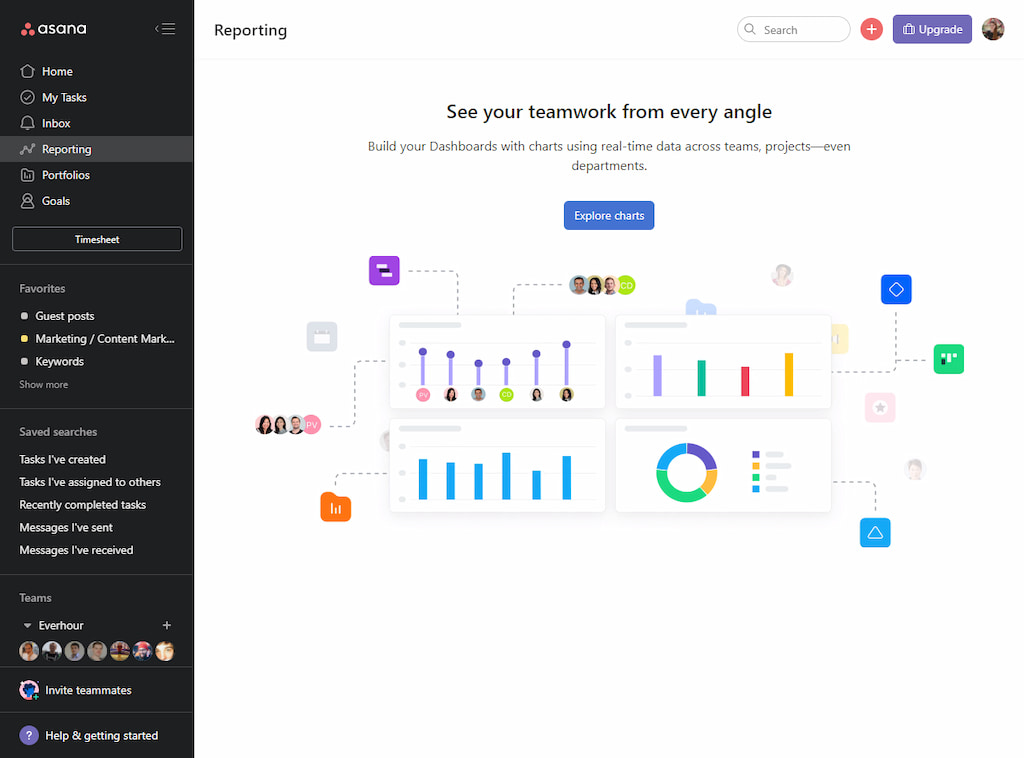 Notion, on the other hand, is an all-in-one workspace that combines notes, tasks, databases, and wikis. It's a flexible tool that lets you create pages and databases that can be linked, embedded, and customized to suit your needs. It also has features like Notion templates, Notion integrations with other tools (for example, to track time in Notion or , and a powerful search function that can help you organize and access your information.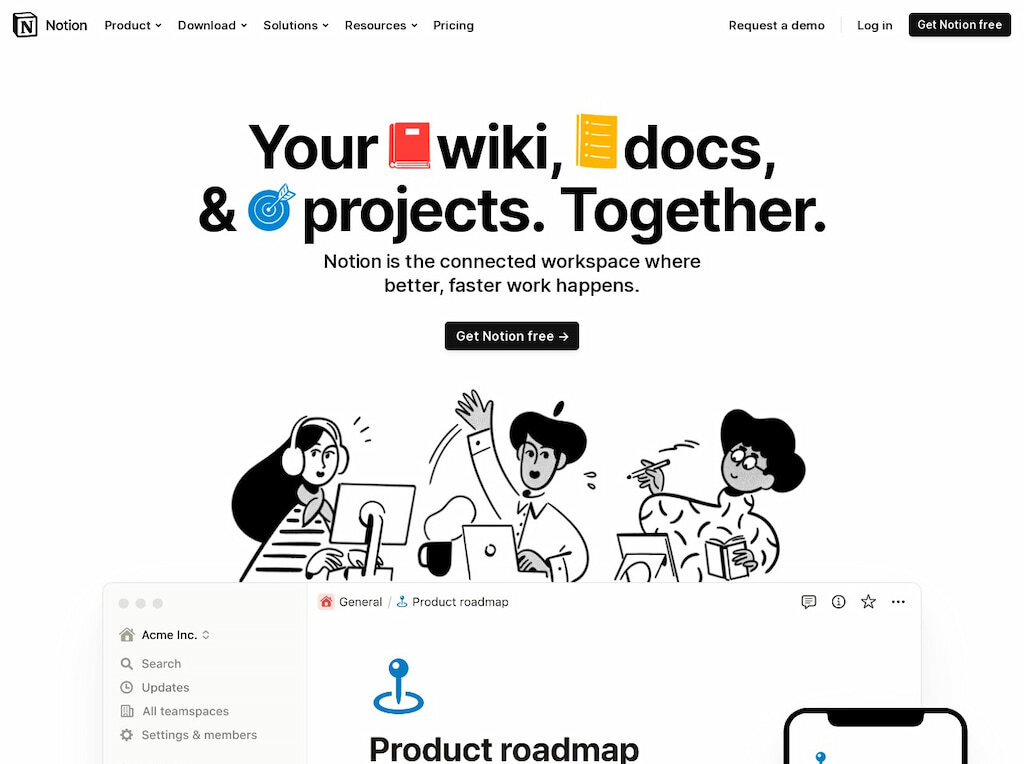 Is Notion a Competitor of Asana?
Notion can be considered a competitor of Asana in some aspects, but it's not a direct replacement for it. Notion is more focused on personal productivity and knowledge management, while Asana is more focused on team collaboration and project management. However, Notion can be used to complement Asana by providing a central place for notes, documents, and other project-related information. You can import Asana projects into Notion very easily.
Why Is Notion So Popular?
Notion has gained popularity in recent years because of its flexibility and customization options. It can be used for a variety of purposes, such as note-taking, task management, project tracking, and more. Notion's templates and database features allow users to create custom solutions that fit their specific needs.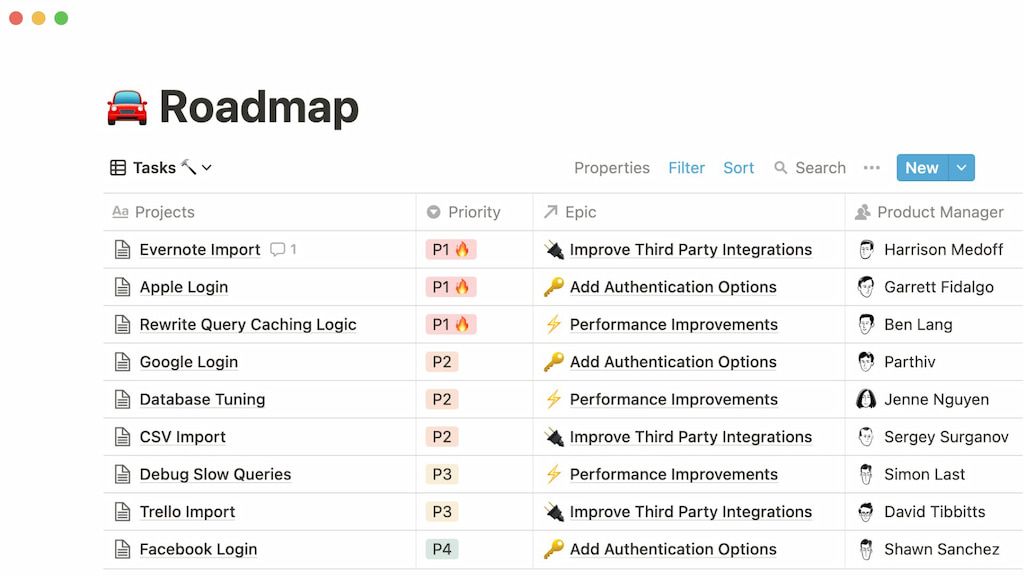 Additionally, Notion's intuitive interface and extensive documentation make it easy for users to get started and learn how to use the tool effectively.
Why Notion Might Be a Better Option?
Notion is a great choice for individuals and teams who want a flexible and customizable workspace. Notion's templates and database features allow users to create custom solutions that fit their specific needs. Notion's powerful search function makes it easy to find information quickly, and its ability to embed and link pages and databases make it easy to navigate and access information. Additionally, Notion's free plan offers a generous amount of features and functionality.
Is Notion Good for Project Management?
Notion can be used for project management, but it's not created specifically for this purpose as Asana. Notion's flexibility and customization options make it a great tool for creating project plans, tracking tasks, and collaborating with team members.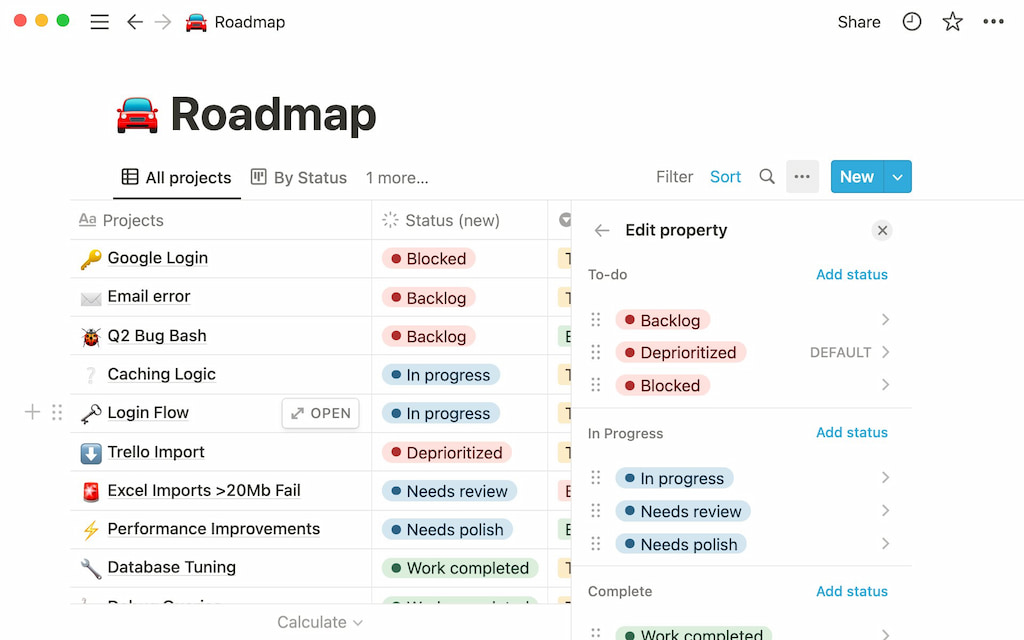 However, Asana's features like task dependencies, progress tracking, and project templates make it a better choice
How Do You Integrate Asana With Notion?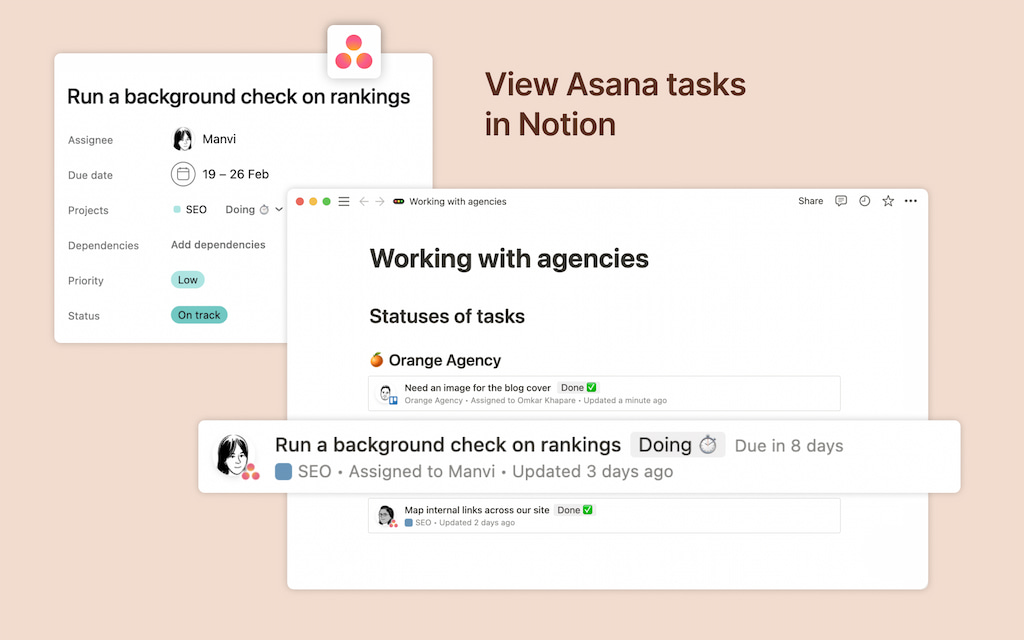 Asana and Notion can be integrated using tools like Zapier or Integromat. These tools allow you to create automations that transfer data between Asana and Notion. For example, you could set up an automation that creates a new Notion page for each new Asana task or vice versa.
Is Notion Secure?
Notion offers various privacy and security features to ensure the safety of your data. You can use two-factor authentication, encrypt your content, and restrict access to specific pages. You can also choose to enable a feature that makes your pages invisible to search engines, which adds an extra layer of security.
While Notion claims to protect your data, there is always a risk of data breaches, and you should take measures to protect your information.
Is Notion Free?
Yes, Notion offers a free plan, but it has some limitations. With the free plan, you can create up to 1,000 blocks (a block is a piece of content, like text, an image, or a video) and have access to basic features like templates and sharing. If you need more blocks, advanced features, or integrations, you will need to upgrade to a paid plan, which starts at $5 per user per month.
Is Notion Difficult to Use?
Notion interface can be overwhelming at first, but once you get used to it, it can be very intuitive and easy. Notion's flexibility and customization options can make it a bit challenging to learn, but it also means that you can use it in many different ways. Notion provides helpful guides and video tutorials to help you get started, and their customer support team is very responsive and helpful.
What Are the Limitations of Asana & Notion
💡 Asana's main limitation is its pricing model. While it offers a free plan, it has limited features and is only suitable for small teams. Asana's paid plans can be expensive, especially if you have a large team or need advanced features. Additionally, Asana interface can seem challenging which may make it difficult to navigate and use effectively.
💡 Notion's main limitation is its lack of robust project management features. While it can be used for project management, it is not as feature-rich as other dedicated project management tools like Asana. Notion also lacks some basic features like recurring tasks, which can be a deal-breaker for some users.
Asana vs Notion: Pros & Cons
Here are the main pros and cons of Notion and Asana based on user reviews on Capterra:
Notion Pros:
High level of customization
Ability to link and integrate various types of content
User-friendly interface
Suitable for personal and team use
Good for knowledge management
Notion Cons:
Limited project management features
Some features are not intuitive to use
The mobile app can be buggy
Customer support can be slow
Asana Pros:
Strong project management features
User-friendly interface
Good for team collaboration
Wide range of integrations (especially Everhour + Asana for time tracking, project billing, and budgeting)
Good customer support
Asana Cons:
Very expensive for larger teams
The steep learning curve for some users
Some features are limited in the free version
The interface can be cluttered
Overall, Notion is praised for its customization options and flexibility but criticized for its limited project management features and occasional technical issues. Asana, on the other hand, is famous for its project management capabilities and user-friendly interface, but criticized for its pricing and complexity.
Notion & Asana Reviews:
Notion Review
"I absolutely love Notion. It's an incredibly versatile tool that can be customized to suit almost any need. I use it for everything from project management to personal goal tracking to meal planning. The user interface is clean and intuitive, and I love the ability to link different types of content together. Notion is also constantly improving and adding new features. I can't recommend it enough." – 5 stars, Emily M.
Asana Review
"Asana is the most comprehensive task manager out there. With the ability to assign, prioritize and track progress on multiple projects in one place, Asana has become an essential tool for our team. What sets Asana apart from other task managers is the ability to collaborate with team members and monitor progress in real-time. It has been a game changer for our organization." – 5 stars, Andy G.
Asana vs Notion: Conclusion
In conclusion, both Asana and Notion are powerful tools that can help you manage your tasks, projects, and information effectively. Asana is a great choice if you're looking for a dedicated project management tool with robust features and integrations, but it can be expensive and complex. Notion, on the other hand, offers more flexibility and customization options, but it may not be as suitable for project management and can be overwhelming to learn. Ultimately, the choice between Asana and Notion depends on your specific needs and preferences.