Add Estimates in Jira Plugin
February 11, 2020
The Jira Plugin we released a few months ago is getting popular so we made one more update here. You can now add estimates for all projects.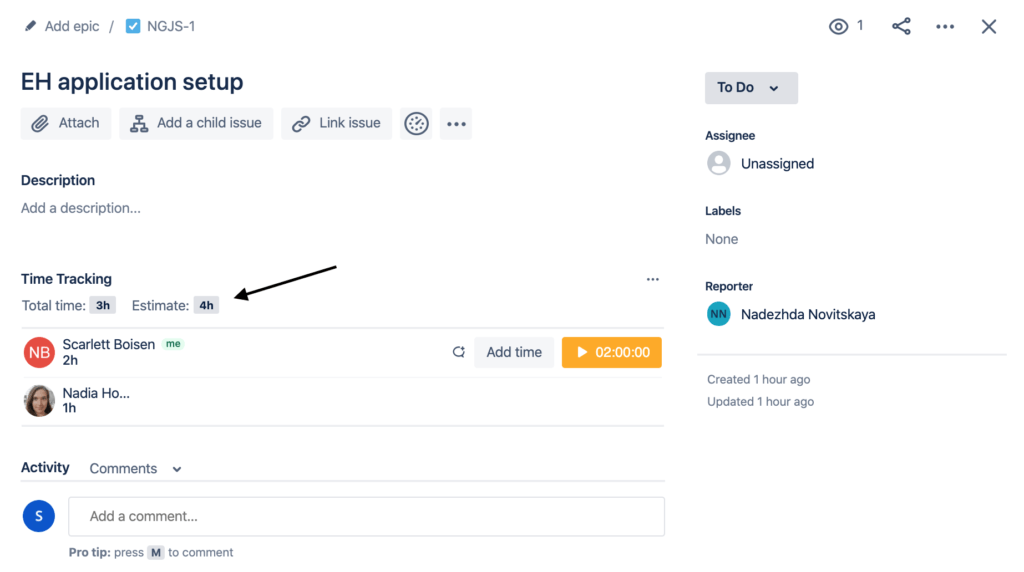 Add estimates from one place in Jira plugin
You could use the Original Estimate native field in Jira earlier but it was available for the classic projects only. With the latest plugin update, you can add estimates in the next-gen projects as well.
Besides, you can also get rid of the pain where to find that Original Estimate and how to add it to your Classic projects. Just open up Everhour plugin instead and add an estimate.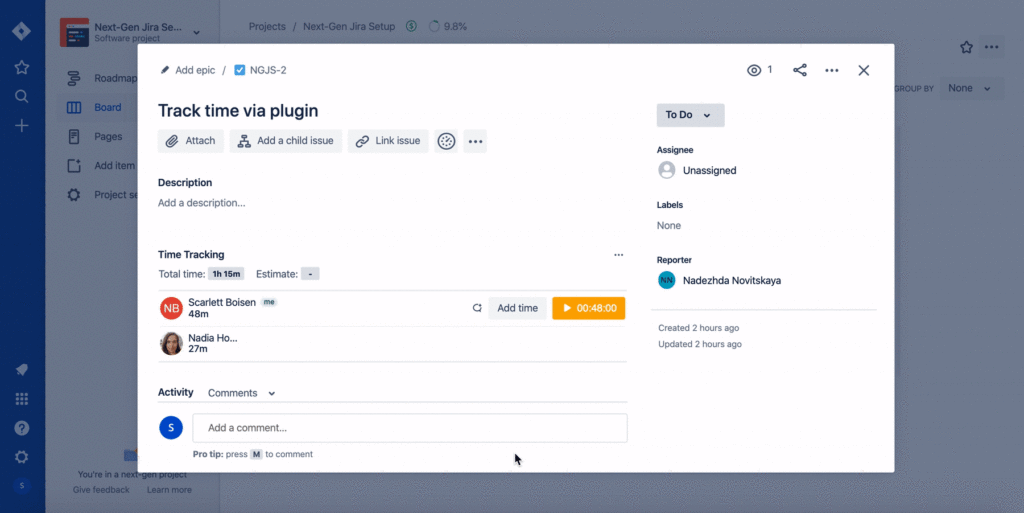 Please note, plugin allows adding Overall estimates only.
What else you should know
How it works in Classic projects:
Jira original estimate and Everhour overall estimate will be automatically duplicated to the plugin as an overall estimate;
If you had Everhour personal estimates earlier, we will indicate their total as overall in Jira plugin;
If you had Jira original estimate and Everhour personal estimates, Jira plugin will show you the overall estimate duplicated from Jira original estimate field.
How it works in Next-Gen projects:
Overall estimate will remain overall In Jira plugin;
Personal estimates will remain personal until you add an overall estimate in the Jira plugin instead.