It's quite common nowadays when a company has its employees spread around the globe. Remote work has its huge advantages when compared to office work. But it is all true when your team has software that allows it to track time with GitHub, Asana, Trello, and any other project management tool your team uses.
Everhour handles this task nicely. This is proved by our today's guest – Ryan Aker, a founder of RCA Web.
Hi Ryan, welcome, let's start by asking you to tell us what your company does.
RCA Web is a small business for Web Design/Development, Hosting, Management, and Consulting. All our contractors are remote-based but 100% US-based. We are a lean team, but efficient in what we do. Providing the best code and services is the number 1 priority.
And to achieve these tasks you need to be good at time tracking of what you do?
Absolutely! Time tracking is very important because we provide ourselves with being as transparent as possible with our customers for what they are paying for. They are paying for work that is getting done and nothing more.
What project management tool does your team use?
GitHub Issues is our PM tool. Having the ability for developers and customers to add and track issues for the different projects/applications on 1 location keeps workflow more streamlined. The icing on the cake is the Everhour integration to track time with Github to a PR or Issue.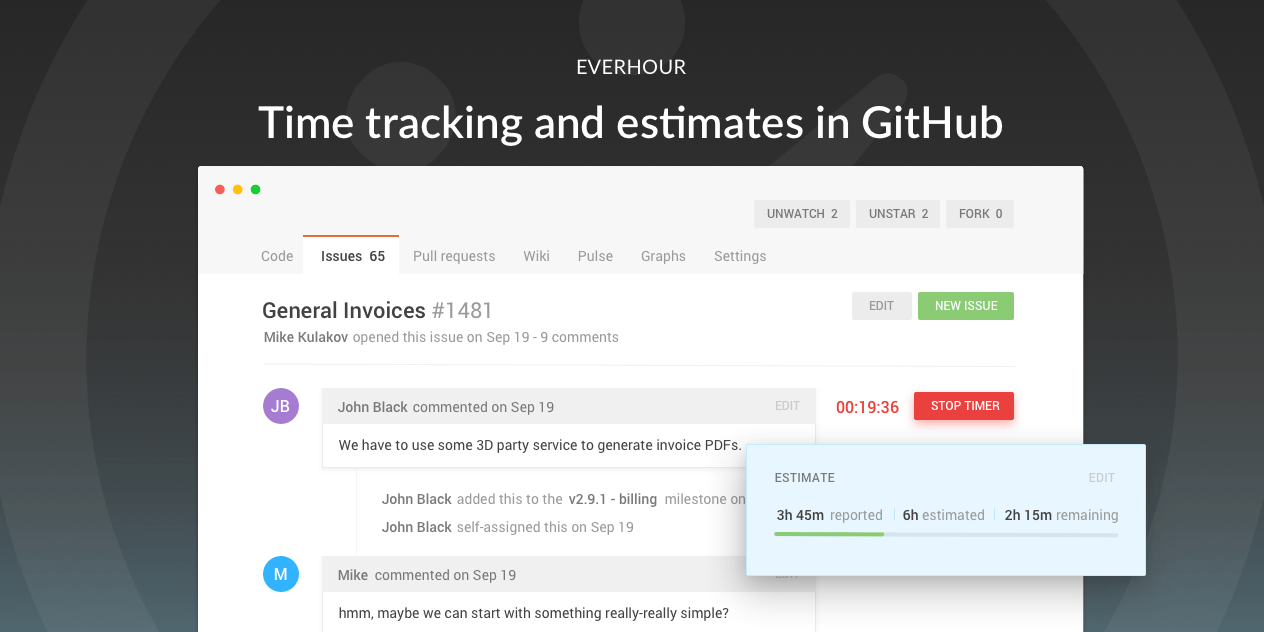 Have you ever tried any other time tracking tool?
No other time tracking tools are used. Everhour integration to GitHub and the lightweight, not over-developed applications is perfect for our developers.
What are the Top 3 things you love most about Everhour?
As I mentioned before, the integration allows us to track time with Github which really makes this process a breeze. As a manager, I like your various types of reports, specifically a report based on date range and by each or all team members.
Besides, it is amazing that you can see a timer in multiple repos in Github and new repos always sync automatically.
Thanks, Ryan!