Teamwork Projects Time Tracking Integration
July 13, 2017
We've finally released the integration with such a well-known project management system as Teamwork.
Some of you may be saying that Teamwork has its own native time tracking capability. So what's the point in integration? What are the benefits Everhour can bring? And this will be a very good question!
In fact, there are many.
We have been mastering this area for a couple of years and know how to make it very easy to use. Besides, our product gives some very unique and useful features.
Time Management
Time management is a habit to develop. And it's much easier to do with the right tool.
Below is the list of tasks (one of the most important pages) in Teamwork. And how a native time tracking component looks and feels.
As you can see, it displays neither the reported time nor estimates. It just indicates with a "clock" icon that the task has logged time. While this project has about 40h of reported time and almost 150h of estimated work on tasks.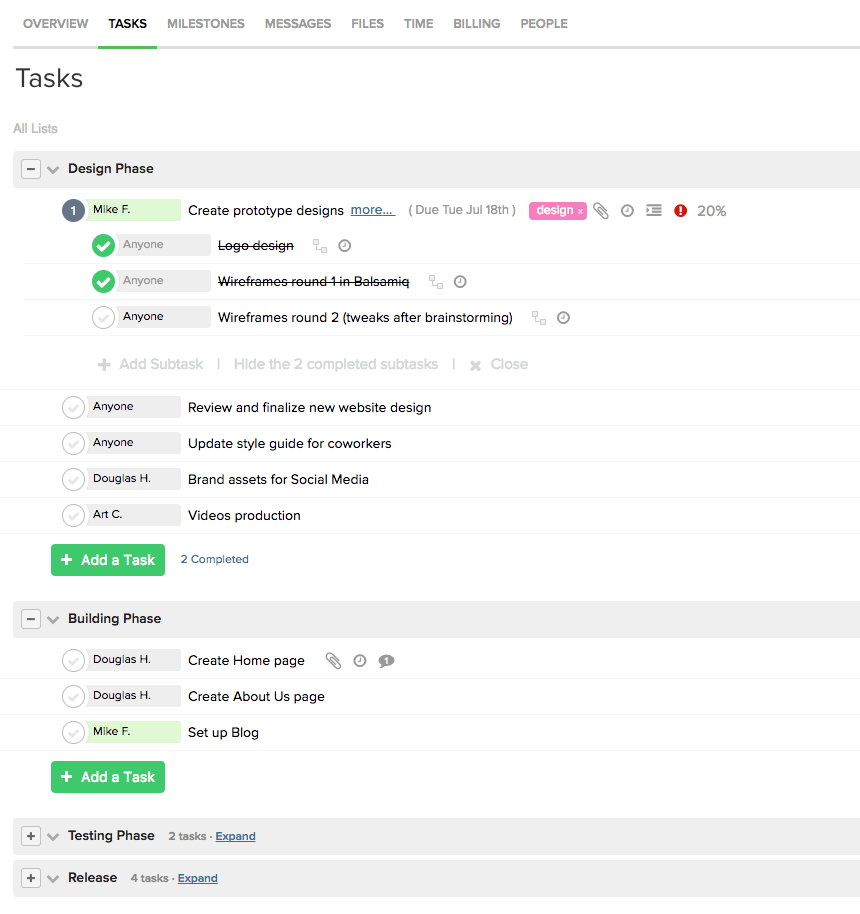 And now how it might look if you are using the Everhour integration (we specifically duplicated two projects with absolutely identical data so you can compare how you digest the information looking at each).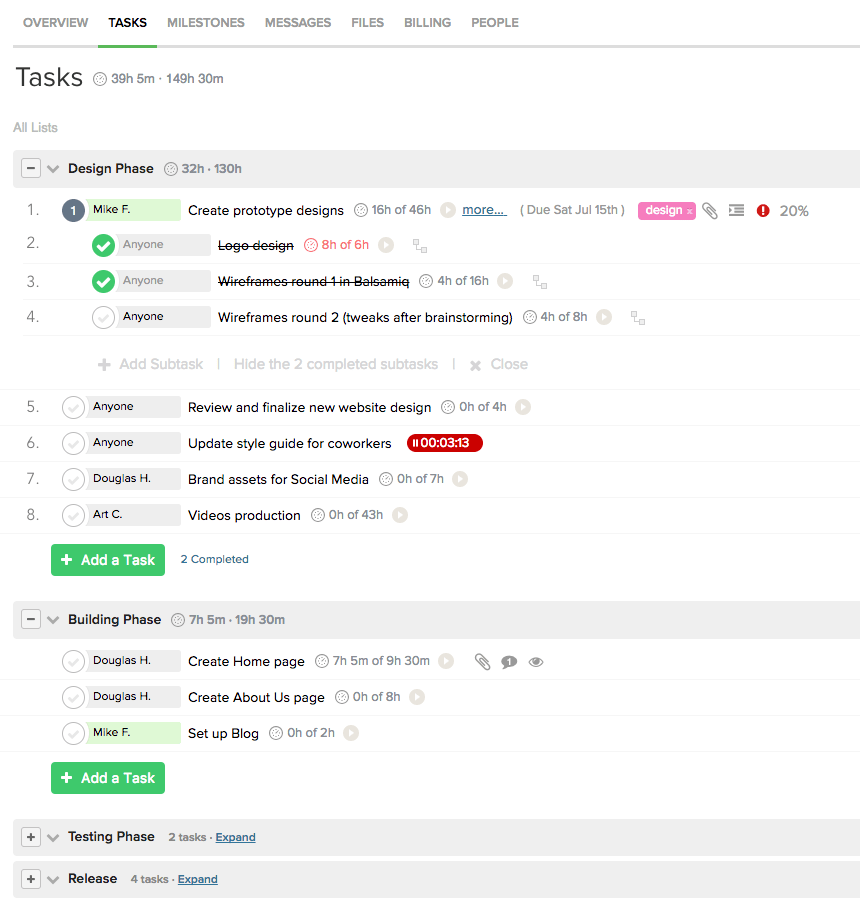 If you look closely, you will notice that additional information shows up on the task interface.
On the very top (next to the "Tasks" title) it now shows total time versus the total estimate of all tasks in the project. The same total time/estimate is added in the header of each list title, and finally, it shows time reported in every task of any list.
This is a huge deal as in this case data is always in front of your eyes and you are much easier to follow the progress of the project.
Speaking of estimates, with Everhour you can estimate tasks and subtasks (the latter isn't possible with the native component). Time and estimates of all subtasks are summarized in a parent task so you can see both the breakdown by subtasks and the overall picture.
When you open task details, you can just use a timer as easily as on a list view, manually log time for any past date, or even edit time for the whole week at once … and it all looks very natively, despite the fact that this is an external integration.

Last but not least, with Everhour you can set estimates individually for each team member working on one task and watch their progress. That is very useful when several team members are working on one task simultaneously.
Reporting
Teamwork provides basic time reporting out of the box. You can select a date range, filter by a specific team member, choose sorting… but that's basically it. Check out the example on the screenshot.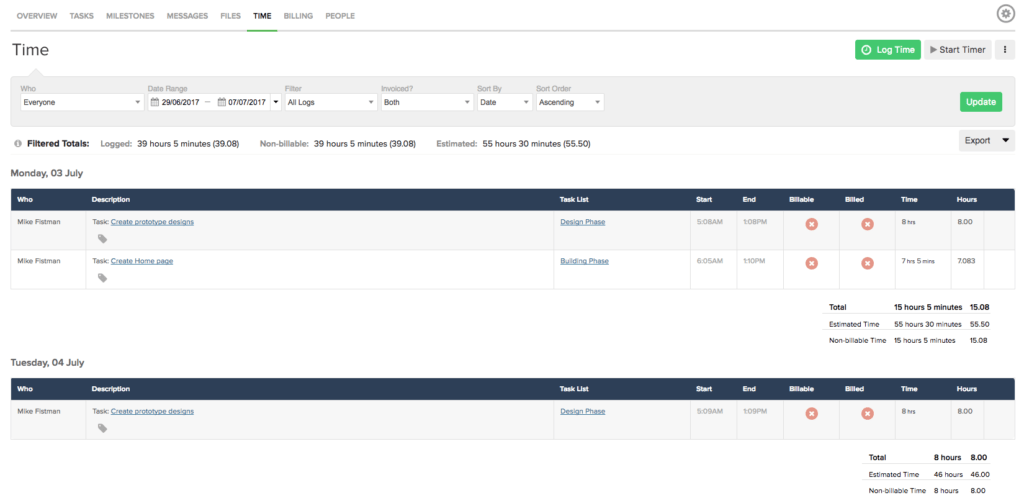 Everhour allows you to look at data from various different angles. The point is that we are doing integration that not only gives employees a way to fill their timesheets but helps in project management.
For example, a basic report of time spent by your team for a certain period (weekly or monthly), plus adding conditional formatting, say highlight time entries that are less than required time and highlight potential overtime.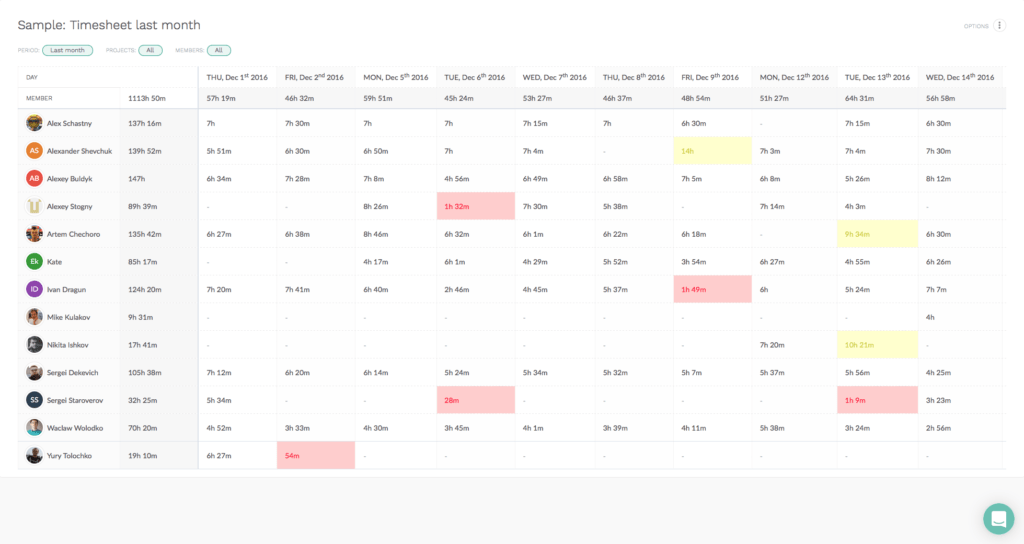 Or this kind of a Sprint Progress report to track your team progress on current iterations/projects. Use it during any meeting where you discuss what has been or needs to be done.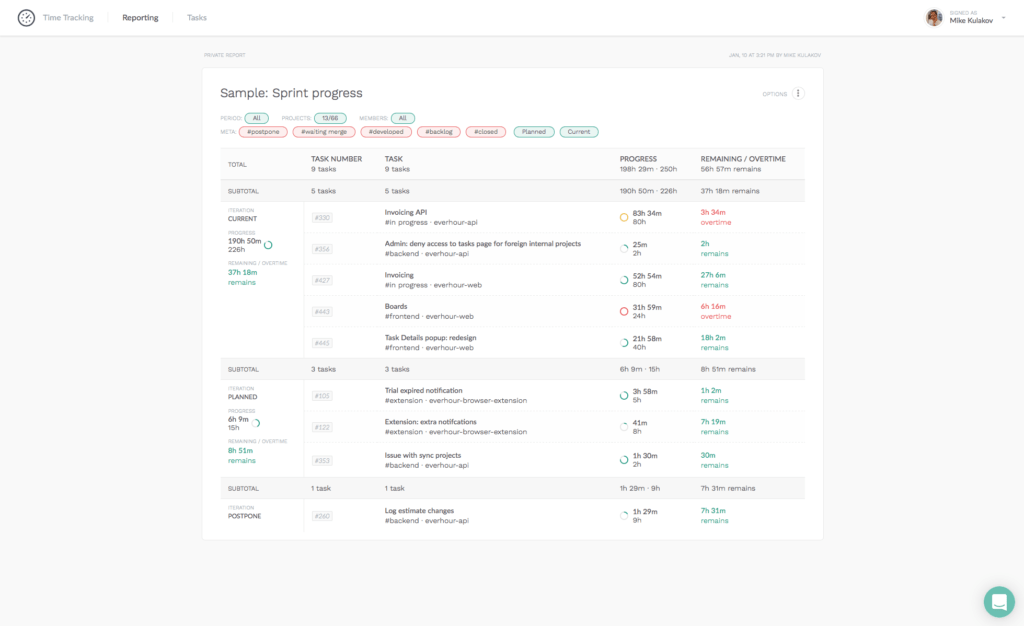 We can also give you a hand to analyze reported/remaining time by two criteria. Say you have a typical project workaround: Pre-sale, Scoping, …You can build a report showing the remaining time for each client's project (vertically) and each iteration (horizontally) at any time period in order to ensure the team is on track.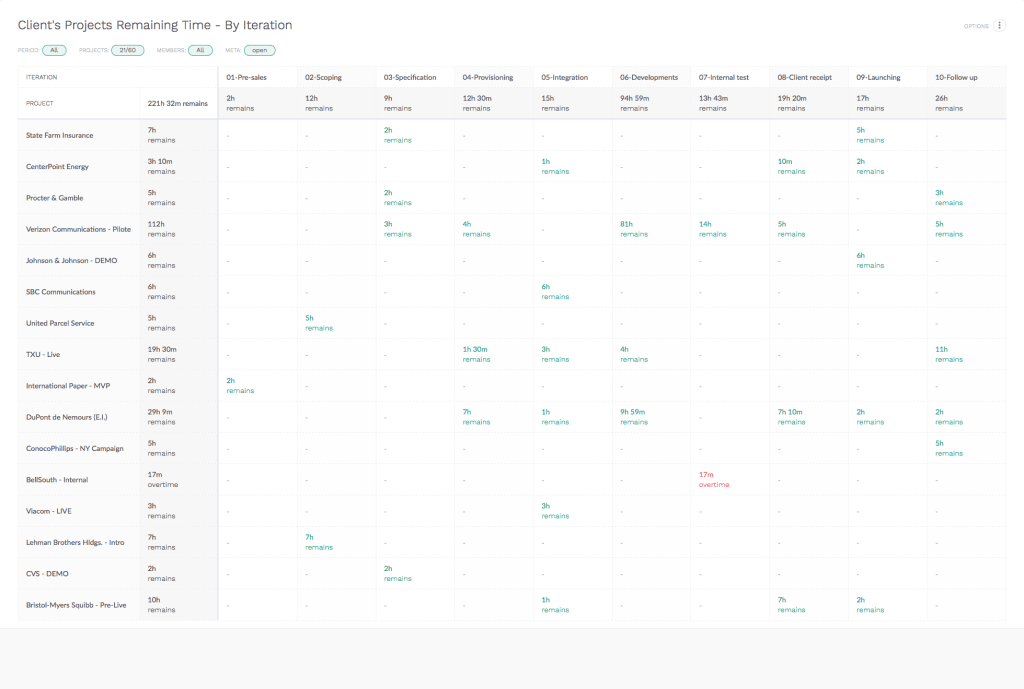 Another situation is when you have different departments involved in mutual work. With this report, you can spot how much time each department spent working with each client, or vice versa, their remained time to complete the project.
Above are just some most used and common examples of reports you can build with Everhour. You can also check our reports gallery to find more samples of what you can analyze with Everhour.
Invoicing
Often you need to invoice clients based on the time you worked on their projects and tasks in these projects. If the tracking process is set, such a routine as invoicing will take no longer than a couple of minutes. And this will be done accurately.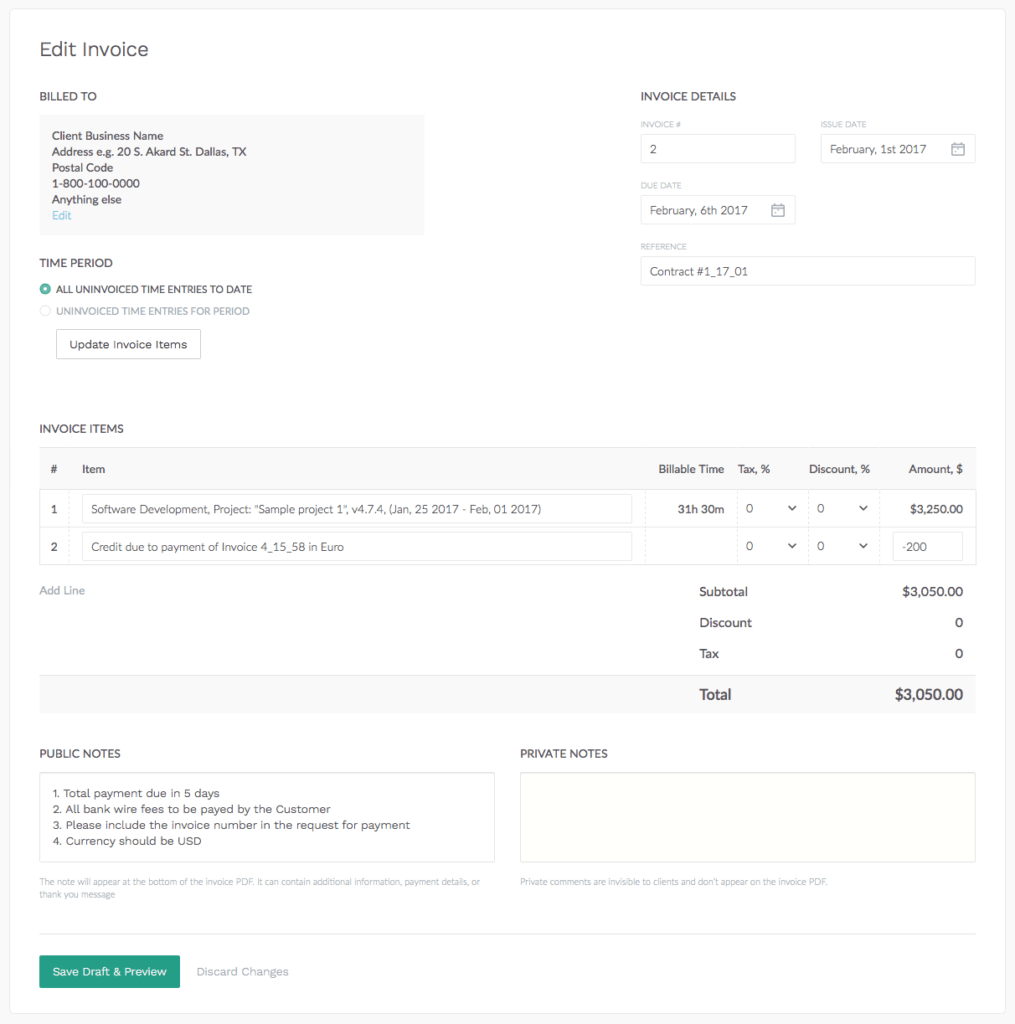 After all, invoices made in Everhour look nice and professional. You can download a sample here.
So, with Everhour and Teamwork together you can combine a great project management tool with an outstanding performance tracker, enhanced with a reporting and invoicing tool.