Sync Lists as Projects Option in ClickUp
January 16, 2020
We received a number of requests from you guys to let you sync lists as projects from ClickUp. So we added one more sync option for you! Admins can now make a choice whether to sync Lists or Folders as Projects to Everhour.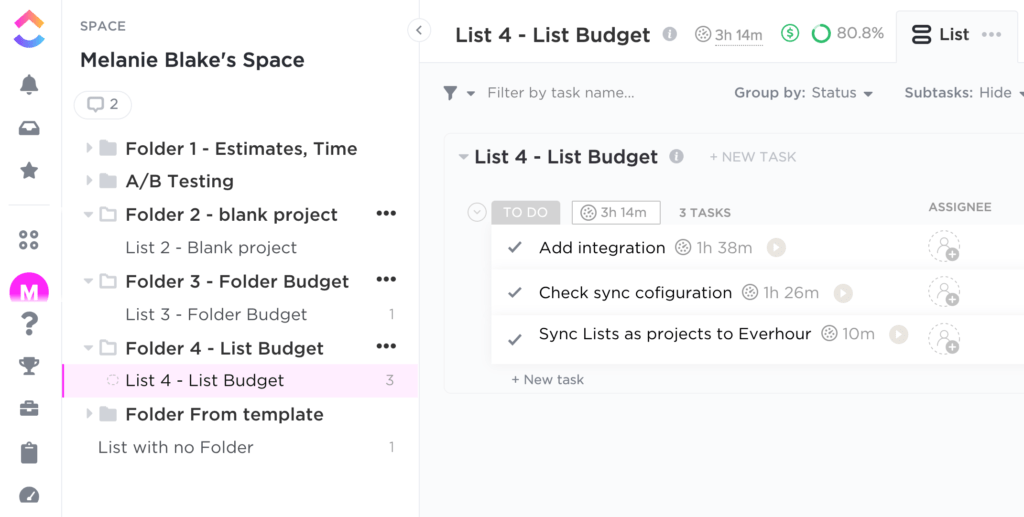 We still sync ClickUp folders as projects by default when you add a new integration. But now Admins can see a Configure option next to the ClickUp integration and switch the sync to lists as projects.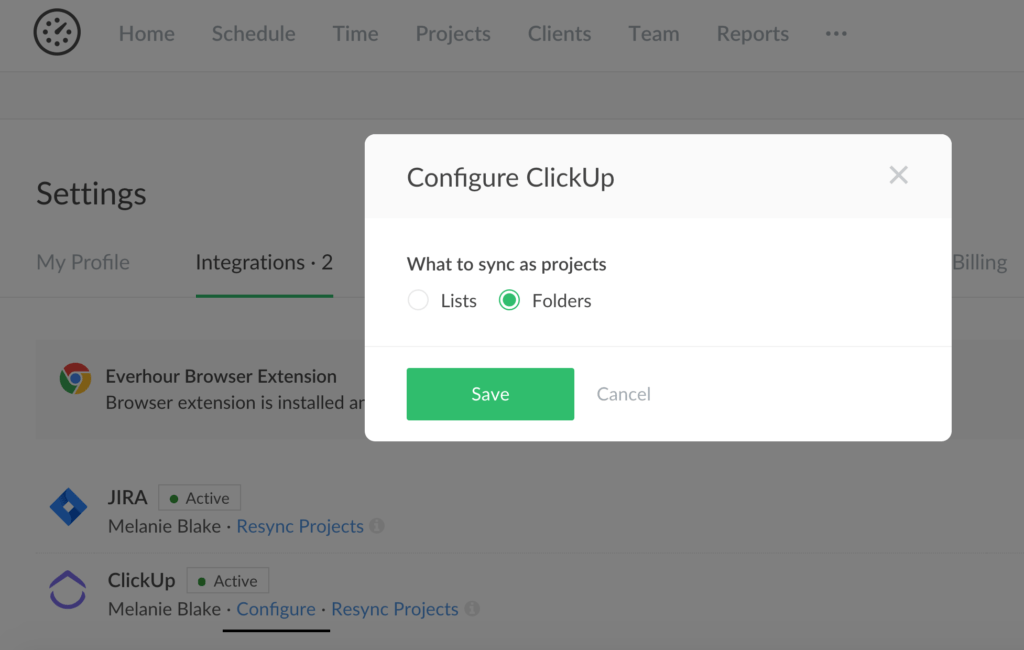 How it works
Folders synced as projects to Everhour earlier will remain Projects in Everhour if you have some time tracked, estimates or budgets set up. These projects will become "foreign" for Admins (as if you are not assigned to them) but will no longer be visible for Non-Admins. At the same time, Lists from these folders will show up as new active Projects in Everhour.
Folders synced as projects earlier with no time and any other metrics will disappear from Projects for all members when Admins switch the configuration to sync Lists as projects.
Lists created with no folders in ClickUp and synced as projects earlier will remain Projects (even with no time tracked or other metrics).