Reports with ClickUp Custom Fields
February 3, 2020
Everhour extends its ClickUp time tracking integration's reporting capabilities by letting you know group your time by custom fields.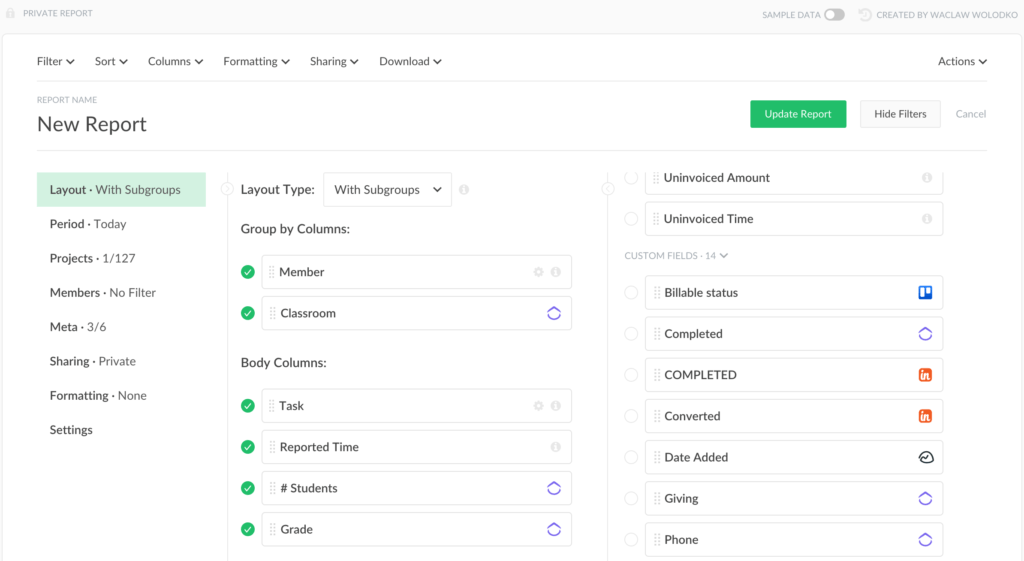 What Is the Use of a Custom Field?
In our ClickUp review article, we've already mentioned that custom fields are the evolved tags that let you track, sort, and filter the work at your space in any way you want. We already show fields from other integrations and ClickUp alternatives like Asana, Trello, Jira, Teamwork where many users of ours get robust reports grouped by a value from a custom field.
How to See a Field Name in Reports
You should have a task with a custom field and report time into it. At least 1 minute, otherwise your field won't be available for reporting.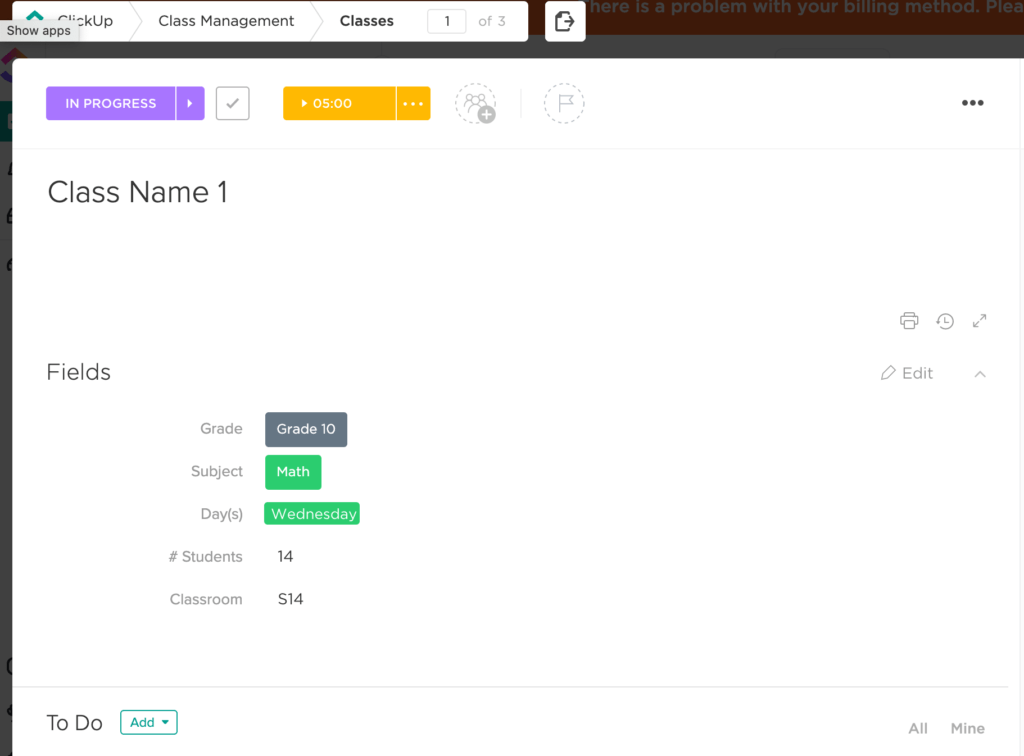 After we sync a time entry, we will add your field as a column to all the columns sections. You are free now to add, group, and sort by it!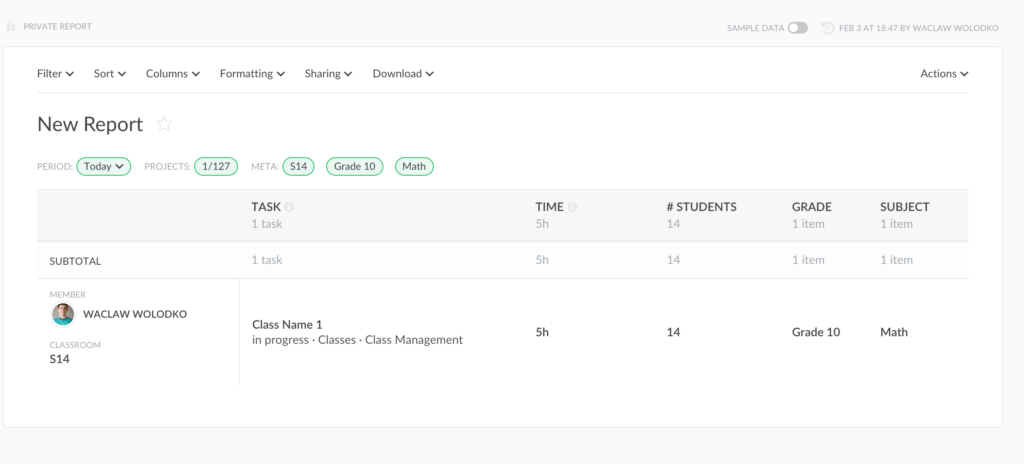 Other important things to know:
In case if you update your time, move it to a task with another custom field, you should follow the same steps as when you need to make a task resync.
We can't sync such fields as Website, Labels, Users and Tasks.
The custom fields of the main task will not show up next to the subtasks in your report. Those fields will remain blank as we are not able to see this kind of relation.