New Asana Integration
September 30, 2015
UPD (01/10): Everhour now beautifully sits inside #newAsana. Check how it looks: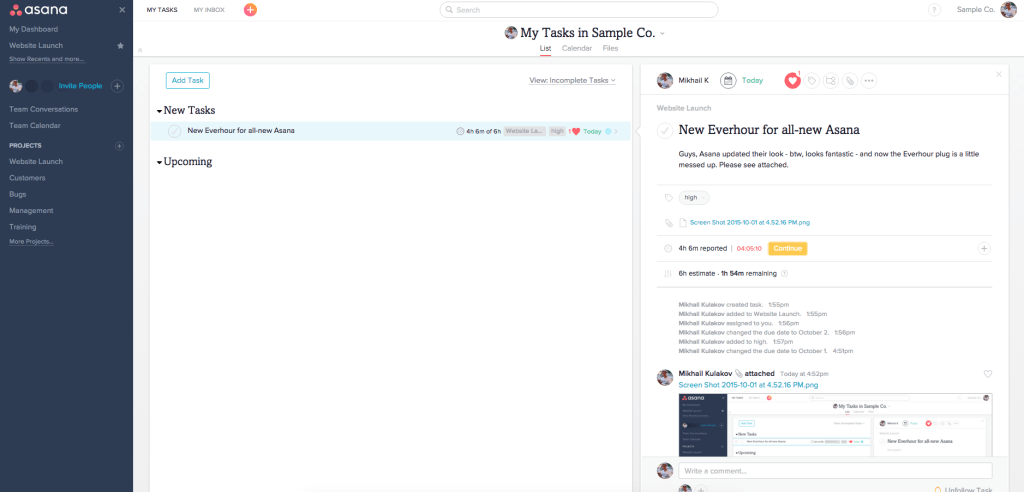 Note. Because Asana app allows revert to the old UI for a very short period of time, probably a few weeks, we've decided that it makes no sense for us to maintain both versions.
FF/Safari users, you may need to reinstall the extension. Download from our landing page.
[divider type="dashed" spacing="10″]
30.09
Friends, we need a few days to adapt Everhour's Asana time tracking integration to all-new Asana. This is our top priority.
It wouldn't be a work stop, because you can temporarily switch back to the old interface. Read here – https://asana.com/guide/help/faq/switch-to-old-asana
Sorry about this inconvenience. Will keep you posted.