Integration with Asana Portfolios
December 30, 2019
Hi, there is great news for Asana users who are on their business plans. Everhour can now show time totals and a project budget in your Portfolio, like we already do for some Asana alternatives. Now available in Asana!

How to See the Timer Controls in My Portfolio
Portfolios provide a holistic view of all your important projects in one place. You can organize your most important projects, monitor their health in real-time. Then drill in for more information, and keep your team updated on progress.
In order to have an integration with Asana app portfolios, you need to be a holder of their Business or Enterprise plan. And timer controls appear after you install our extension version 1.6.53 and higher.
Where Everhour Data Appears
At this moment you can find the project time totals and budgets in the following places:
Each project on the Project list shows the time reported into it, its billing status, and its budget.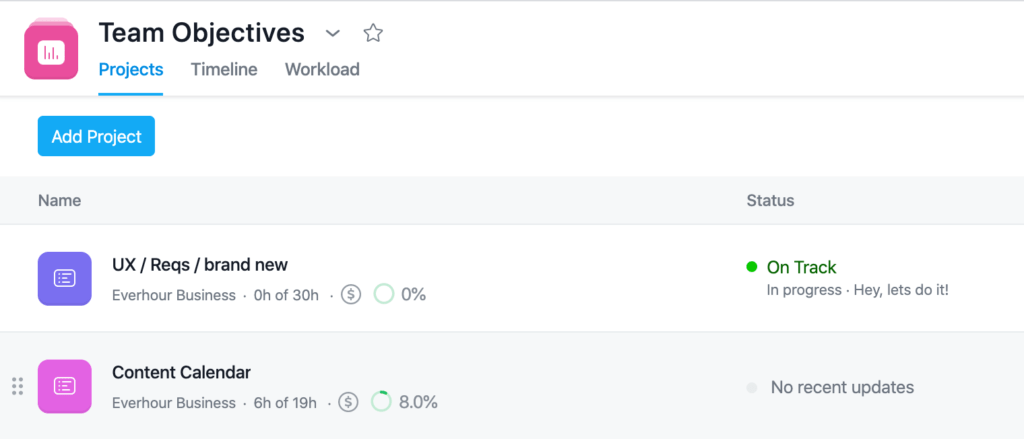 You can see the totals per member on the right when you open project progress by clicking on a project name. The billing status and budget also show up.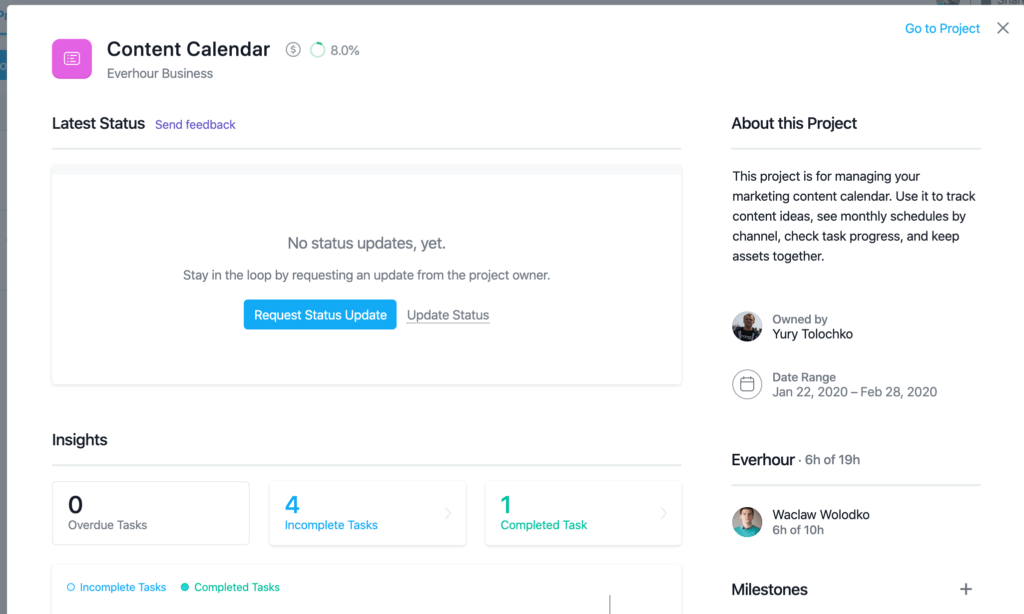 If you use a portfolio timeline, the total number of hours vs. the total task estimates appear after the name of a project owner.

We decided not to touch the workload feature in the first iteration on integration with Asana portfolios as we have our own schedule functionality at this moment. Feel free to share your thoughts on how we could integrate two pieces!