Insightly Integration with Everhour: Time Tracking, Estimates, Reporting
October 23, 2017
Insightly is a powerful customer relationship and project management software. It is very popular among SMBs and has good reviews (4 of 5 stars on Capterra). Excellent user experience, fair pricing, and packed with features. The only thing missing is time management.
If your organization has a sales team, you may wonder how much time they spend talking to customers on the phone, in person, as well as how much time they spend managing their sales database.
Now it is possible with Everhour + Insightly integration.
How Does Insightly Integration Work
As with any of our other integrations, we place our timer inside the Insightly interface. It complements all major sections of the website: Tasks, Opportunities, Leads, Projects, and also on the details page.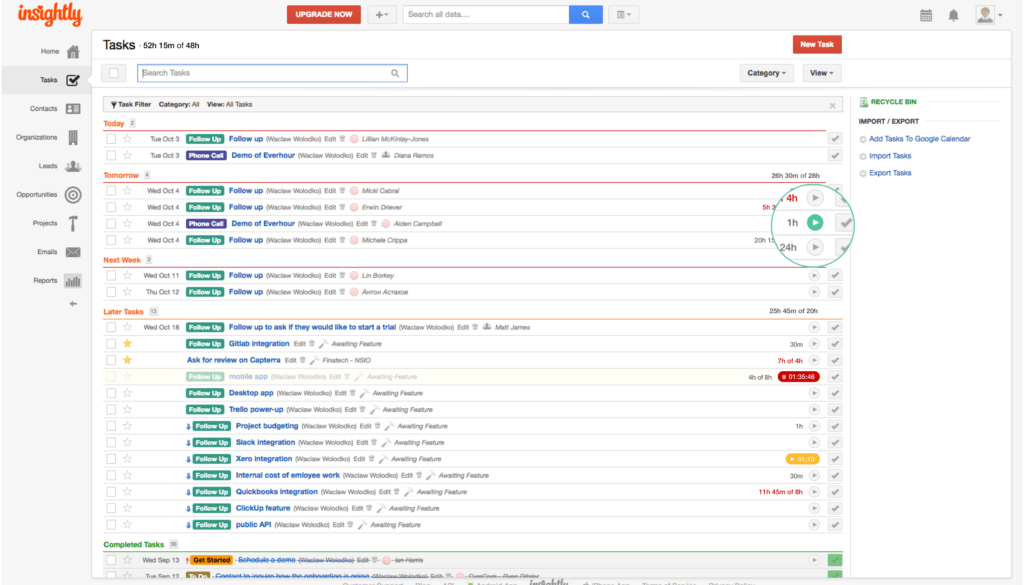 It looks really native and you can't tell whether this is a foreign component! This lets you stay within a single and comfortable environment and don't switch between different tabs.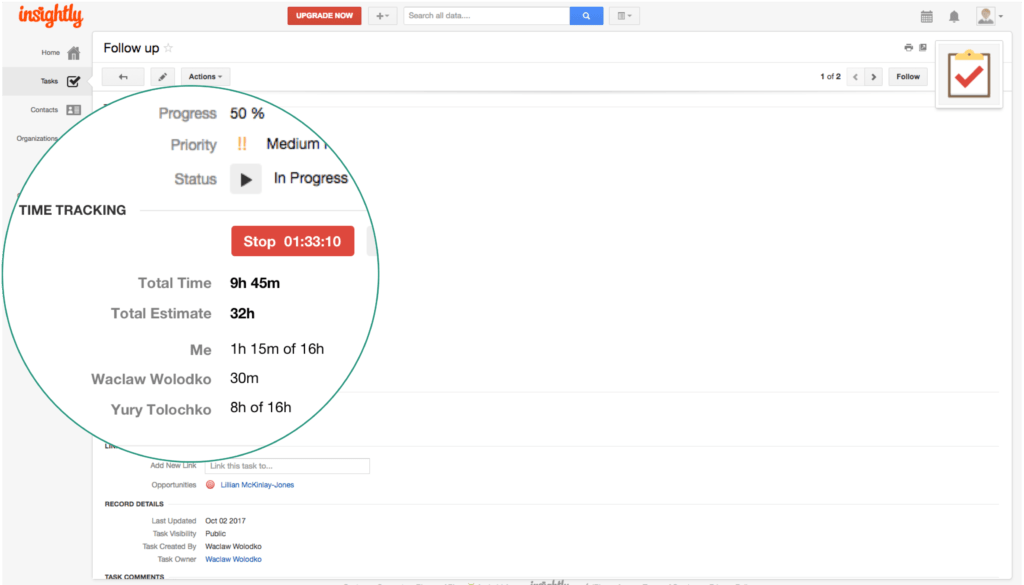 Immediately after registration, we pre-create projects for key entities such as Projects, Opportunities, and Leads. This way, you can always group and analyze the time reported for each of these categories.
Time tracking happens at the lower level. You can time track a particular lead or a project. You can also create a task for a particular activity within any of your projects (meeting, phone call, close deal, etc.) and measure time by them as well.
Integrating Purpose
Say a new lead "John Smith" just registered with Everhour. I'll spend some time trying to convert him into a paying customer. It might be reasonable to track each activity/task on my way (one-on-one demo, onboarding, clarifications etc.).
Why?
As a result, I'll learn how much time each step usually takes. This helps me better plan my time in the future. Or I can simply report the total time spent per lead and therefore know how many leads I can process on average daily, weekly, etc.
In addition, I can give estimates to tasks and track progress. Thus, be able to predict if I have free time or vice versa.
Reporting Possibilities
Everhour provides an amazing reporting flexibility, where you can group columns with data and configure your variants with metadata an integration offers.
Speaking about Reporting with Insightly data, you can build a report for a situation we spoke above, i.e. to see the time a team spends on each lead, opportunity and project with their current status.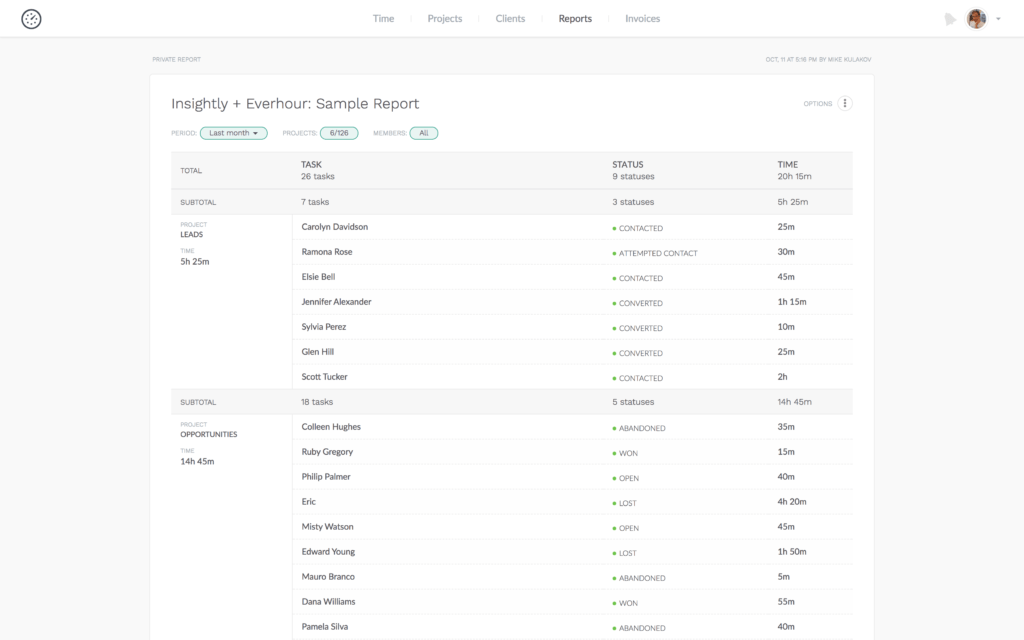 For a more high-level report, you can build a timesheet that shows the time each member spent on a different type of the activities.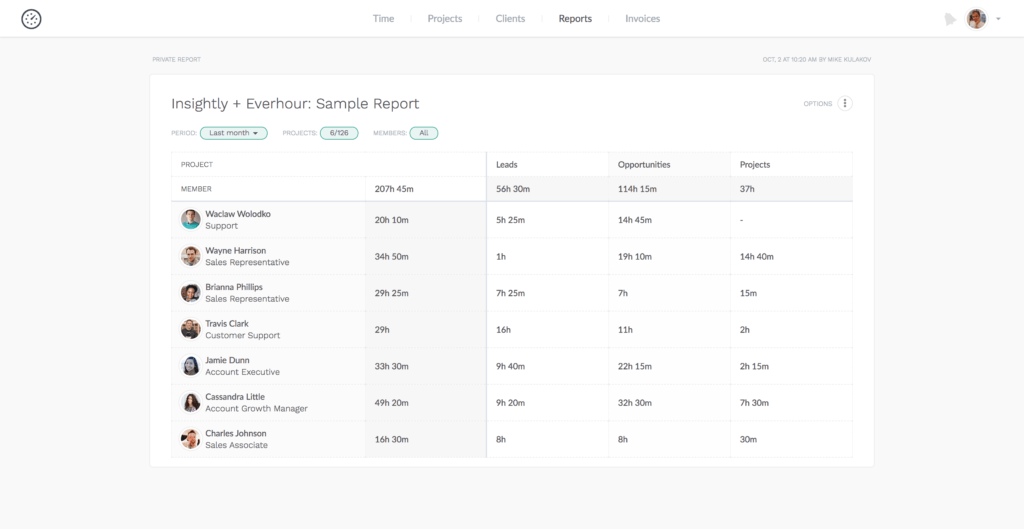 Next Steps
Insightly integration is free to try. So go ahead!
After registering the Everhour account (if you don't have one), you'll need to select Insightly from the list of available integrations and grant access (use your API key).
Synchronization is fully automatic. This means that in the future when you add something new to Insightly, it will automatically be added in Everhour. No actions on your side.
This is our first version which we keep enhancing based on your feedback. So please share your ideas and suggestions with us in the comments below.