Everhour + Insightly
How much time your sales people spend talking to customers on the phone? How much time do they spend managing their sales database?
Sign Up to Know
Why tracking time?
With Everhour, you can add very important and clear metric into your sales process - time. How much time you spend on various types of activity, such as leads, opportunities, projects, and tasks.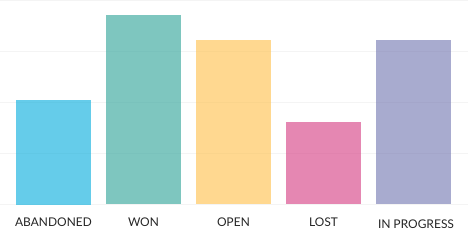 How it works
After setup, Everhour natively embeds into Insightly interface. In other words, you can log time, watch progress without switching a tab.
On the other hand, we aggregate data and allow managers better analyze team activities.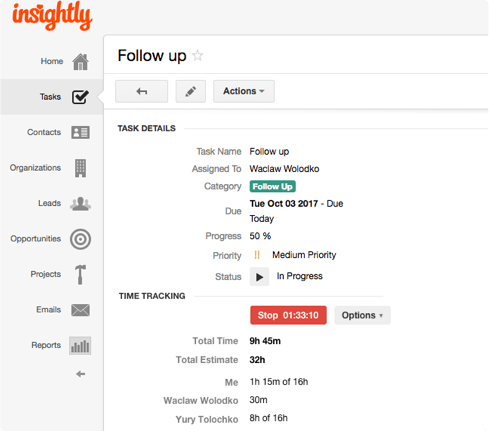 Reporting
In Everhour, you can use different layouts, add / remove columns, group data on purpose and export your reports to PDF or Excel.