Edit Time in Asana & More
February 15, 2017
We are happy to announce more product updates today!
#1 request for the last couple of months was to allow edit time right in your project management tool. The last piece of functionality to complement Add time and Add estimates.
At Everhour, we always want to make the product experience as easy as possible, so here you are! A new version of the browser extension now allows you to edit your time right inside Asana (yes!).
This functionality and some other improvements come live with the recent updates.
Editing Time Right Inside Asana
This is the feature many said is very desirable to have. No more need to visit the Everhour account to do some minor tweaks.
This ability is located alongside the option to add your time and estimate. Open your task details and press the plus sign near the start timer button.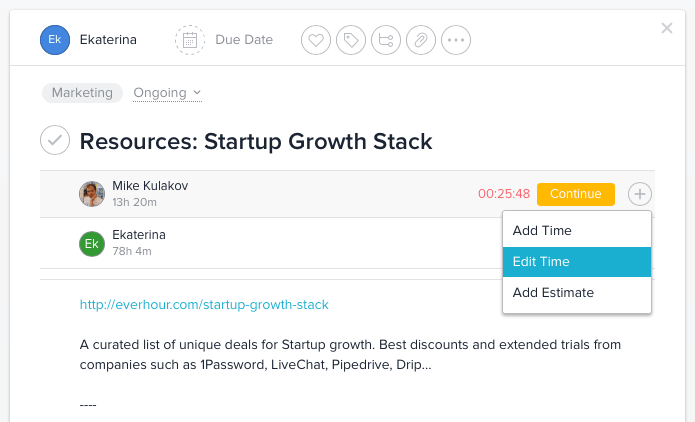 To make changes you should first select a specific week. Then you could see the entries split by days of that week. This is where you can change your time.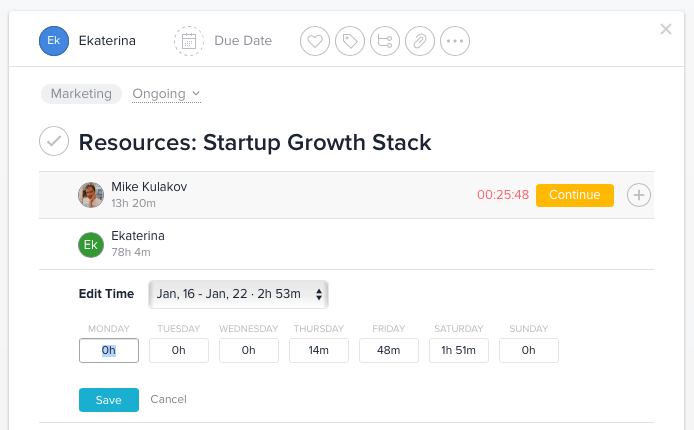 This functionality is available with Everhour browser extension v.1.3.24
Asana project tracking seats in the first place of popularity at this moment. Nevertheless, we will definitely add these features to the rest of the integrations in our next releases.
Find What Version You Are Using:
You can see which version your browser runs on an extension page:
Chrome: Settings > More Tools > Extensions > Everhour > Options;
Firefox: Settings > Add-ons >Extensions > Everhour > Preferences;
Safari: Safari > Preferences > Extensions > Everhour.
Chrome users are lucky not to do anything, as their browser should make an extension update automatically. Firefox and Safari users have to install a new version from our downloads page.
Other Improvements and Updates in v.1.3.24
Safari timer disappearance. The new extension fixes the issue in Safari when your timer might have disappeared after some time of inactivity on the page.
A timer appeared with a delay on a time tracking page. There were cases when you started a task from the extension popup, but it did not appear immediately on a time tracking page until you click somewhere on the page. Now fixed.
Slow performance in Pivotal. Some users complained about the slow work of all functionality in Pivotal. We increased the performance 10x!
No timer shows up if I only have access to some Trello boards. If an admin wanted to restrict user access to specific boards and not include in the Trello team, we did not show the timer. Now you can see the timer if you have access just on a board level.
Make sure to check out our integration and what we've made with them for some Asana alternatives as well!