Diversity in the workplace is crucial to building a thriving business. For one, diversity in the workplace means that people can bring something unique to the table. This can be cultural awareness or looking at things from a different angle. As such, a diverse team can be a pool of creativity, innovation, and success.
Why Diverse Team is Important in 2023?
Diversity occurs when people from all walks of life come together and collaborate. When implemented and managed correctly, a diverse team can be beneficial for your business.
For one, managing a diverse workforce allows you to foster creativity and innovation. Your older employees have a long-term insight, while your younger employees are tech-savvy. Imagine what solutions they can do to provide a convenience that can help future-proof your business?
If you are part of a company's human resource department (be it your job position or your de facto role), your responsibilities may include the following:
Creating policies that encourage inclusivity;
Educating the management about the benefits of having a diverse workgroup;
Identifying potential leaders that exemplify diversity, and more.
How to Build Diverse Teams
Now that we know why a diverse team in the workplace is essential, below are 11 best practices that you can follow when building and managing a diverse team:
1. Address all aspects of diversity
First and foremost, you should know what diversity means to you. When we think about diversity, the first things that come to mind are gender, race, or even ethnicity. This type of diversity is inherent diversity or attributes that one is born with. Meanwhile, acquired diversity is something that's gained through experience.
You should be aware that diversity can lead to internal conflicts in your team, so you have to prepare for this eventually. For instance, age differences and socio-economic backgrounds often affect open discussion and team spirit.
By addressing different aspects of diversity, you can ensure that no one is left out and improve your team dynamics. Team members will also learn how to work with one another.
2. Customize your vision and company culture
You can also build a customized diversity vision or create a more inclusive culture in the workplace. You can do this by implementing a policy that has zero tolerance for harassment. You can also make suitable accommodations for those people who are suffering from physical impairments.
Not only does managing multigenerational workforce strengthen your workgroup, but you're also demonstrating how vital diversity is to your company culture. In addition, it shows your employees that diversity in the workplace matters to those on the top.
3. Redefine your recruiting strategy
Although you made diversity a part of your culture, that would be for nothing if you failed to attract a more diverse workforce. You can step up your recruiting practices by:
Rethinking the language you're using when posting jobs. For example, using masculine words like "dominant" might seem less appealing for female applicants.
Provide inclusive workplace policies. More and more employees are now striving for flexibility and achieving that work-life balance.
Use personality assessment tools. These will let you measure the personalities of applicants—their traits, motivation, skills, etc.
Cast a wider net. Rather than relying on traditional recruiting pipelines, you can use third-party websites and job boards to expand your search. You can even look for prospective talent in trade schools, community colleges, and the likes. In addition, you can include relocation packages and incentive programs to expand your talent pool.
4. Identify and eliminate any bias
Before you can start building a diverse team, you should identify and eliminate any biases from your organization. Whether in the recruitment process or leadership style, biases make it hard to build a more diverse team.
Note that these biases can be unconscious. So, being able to identify what these biases are can be difficult. Therefore, you need to take the necessary steps to determine what these biases might be and have the policies in place to address those when necessary.
5. Make employees feel valued
If you want to increase motivation in your workplace, one of the things you have to do is create a sense of belonging. It helps if you create better social bonds and creativity in the workplace.
---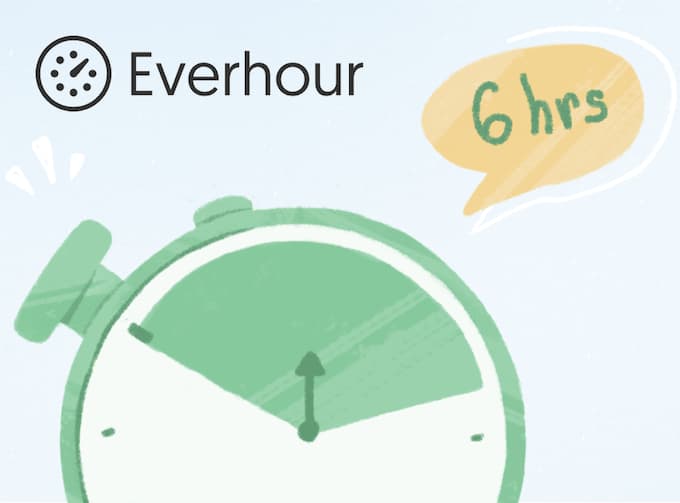 Different online project management tools can help you manage your diverse team effectively no matter where they work. Ensure that you are using the right tools to manage your team that helps each employee perform work without delay and difficulty.
6. Practice empathetic leadership
For real change to happen, every leader should know the value of belonging, both intellectually and emotionally. Make sure that leaders are well-equipped to make the story their own. They should feel it within themselves so that they'll be able to explain why they care, why it's essential, and why it matters.
Part of this process needs tuning into empathy. Every person should know a time that they were excluded, shamed, or interrupted. That way, they'll be able to apply these lessons outwardly.
7. Celebrate cultural differences
You can celebrate cultural differences in the workplace through diversity awareness training and events. You can also create monthly team meetings that will openly and honestly discuss different diversity topics. This could work as a sanity check to make sure your efforts are not sliding into nonsense:
Moreover, you can host events that allow employees to share their cultural traditions. An excellent example would be setting up a dedicated space for meditation and prayer.
8. Provide leadership development opportunities
You can also make sure that your company provides different educational opportunities like mentoring, coaching, or scholarships. Make sure that you evaluate internal talent regularly as well. This will ensure that all employees can develop their leadership skills regardless of their gender and race.
Another opportunity that you can present to your employees is letting them attend networking events or industry conferences. Apart from learning new information and skills, this allows them to expand their network.
9. Make better connections
Individuals tend to react with fear and doubt if someone challenges their beliefs. Although fear is a strong motivator, it can also restrict other people's perspectives. This can result in conflicts if you want to build an inclusive workplace.
You can create a more positive change by looking for ways to overcome these challenges. It would be best if you support employees by addressing their specific needs. It can be as simple as letting an employee get off work early to fulfill their religious duties once a week.
10. Listen to your employees
Listening to employees is one of the essential skills that you need to have as a leader. Failing to pay attention will eventually make them feel undermined, unwanted, and even dismissed.
By paying attention to their experience, you'll be able to identify and meet their needs. What's more, listening to your team lets you create a more collaborative culture.
11. Create safe spaces for employees
Diversity and inclusivity are two different concepts that can be challenging to establish and maintain. Even one employee can easily spread anti-diversity in the workplace and can quickly bring you back to square one.
Aim for more open lines of communication through pulse surveys and a 24/7 workplace chatbot. This is an easy way for discrimination issues to be reported and addressed promptly. You should also ensure that your employees feel that they're heard and supported.
When you receive their feedback, you should take quick action to address these issues. Any delays on your part can hurt your employees' trust in your leadership.
Team Diversity: Over to You…
Introducing diversity and inclusiveness can be challenging. As such, taking things one at a time is advisable. You can start by educating the executives and getting buy-in on why having a diverse workforce is essential. From there, you can update company policies and make sure you have a welcoming environment for people of all ages, genders, ethnicities, views, and beliefs.
That way, you will be ready to welcome employees from various backgrounds to your company!