How and Why a Founder of Altar.io Picked Everhour Among 10 Other Time Tracking Tools
Mike Kulakov, October 25, 2017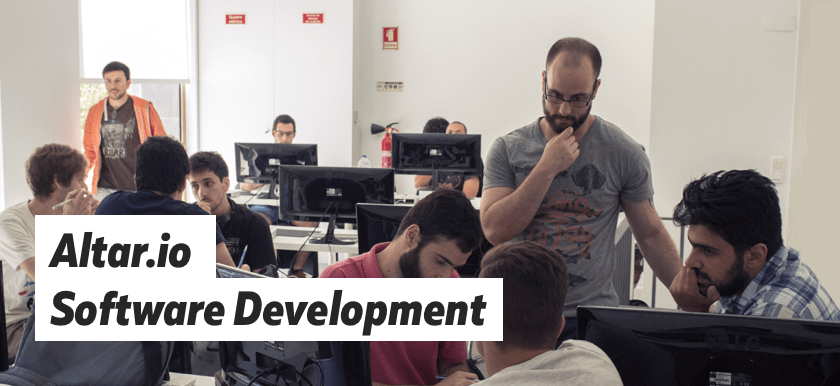 Time is the most relevant resource I manage on a daily basis. I don't even put it alongside money because it is simply more important.
Like I say: "with time you can make money but with money, you can't make time."
Of course, you may say: with money you can buy time, outsourcing most of your tasks, but that goes back to time management, and it all comes down to the most valuable resource we can manage in our lives. It applies to everything – both on a personal and professional level.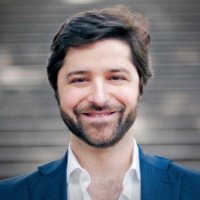 Hi! I'm Daniel de Castro Ruivo, co-founder, and manager of Altar.io.
We create MVPs from idea to market, starting with business analysis, to product research, UX/UI, and software development. We have both client and internal projects. We are close to 20 people and we work in a hybrid mode having both in loco and remote teams.
When managing a company like Altar the importance of time & timing is highly expressive. This must apply to any company I guess and in my case, I'm managing my time, the team's time, the client's timings, and the market's timings.
How and Why Did I Pick Everhour Among 10 Other Time Tracking Tools?
The same approach and principles can be easily applied to the selection of any other software.
We were using different tools for Project Management and Time Tracking and we needed to integrate them for obvious reasons: there is no such thing as management without tracking. When I started scouting the market I had in mind:
Robustness
Centralization
Integration with PM services
Flexibility
Adoption curve
Price
Customer Support
Robustness
Robustness is vital in any system we want to integrate into our working flux because we cannot afford to stop the team for 3rd party services instability issues. In the end, this topic was easy to cover, since all the top 10 recommended tools seemed pretty stable and with a significant user base to make it a solid move.
Centralization
With centralization, I mean the business and project managers must have a centralized dashboard to see in real-time what is happening with all the involved collaborators of each project.
In Altar's case, this is a vital step because we have a full transparency policy with our clients and at each step of a sprint the client knows what is happening. So not only do I want to have access to this information as I want to share it with my client.
With Everhour I liked the custom-made reports a lot. I create the report templates which are highly flexible and then with a single click I can report to my clients and the Product Owners can report to the management in literally 1 minute.
Integration with PM services
In this topic we have a special situation, most companies use one single Project Management Tool, but we use 2, Trello our standard choice, and Jira because some clients demand it.
Our first choice is Trello because we get all the flexibility we need. Trello is in many cases uncomprehended. Many times experienced project managers and software engineers say Trello is not their tool because "you can't do this or that". The truth is you can do whatever you want if you know how to use it and integrate it with other tools you are already using, such as Google Documents, Gantt for Trello, GitHub, etc.
I always find a way to prove you can do whatever you want with Trello except for 1 or 2 very specific features from other PM tools. I see it as an almost white canvas, agnostic to the process you use. That is why I find it perfect because you can implement whatever you need and everyone, from clients to collaborators, understands how to use it without instructions.
Everhour integrates with Trello and Jira and many other PM tools literally in a single click.
And as I said previously, it is vital for us to have full transparency in all processes with all stakeholders, from collaborators to a client, so this integration is highly relevant because the Client will see the reports using the exact same titles we're using in Trello's or Jira's tickets with the time each collaborator estimated and took in each ticket.
Flexibility
Easy to imagine, as founder and manager of a small size agency I have to wear several hats, from strategy to marketing decisions, to day-to-day management to product decisions, to business development, I don't have 2 days that are the same. So I was looking for a tool that could give a structure to my team's time reporting activity and be flexible enough for my and my co-founder's asymmetric workdays.
This one was a hard decision because some tools are totally flexible, you can log now and assign to a project and ticket later but Everhour was not. While Everhour has a strict user flux here.
I was fully committed to Everhour when I found this and for a time I was valuing the trade-off until I decided to adopt it for a period test. Now I understand and it actually helps us get even more organized.
The balance between flexibility and guarantees is the following:
On one side you have the team always reporting in compliance with the defined tickets that are distributed in each scrum.
On the other side, we created a list in Trello for the recurring tasks: like scrum meetings, strategy meetings, etc. and we keep using these cards for the repetitive tasks.
Adoption curve
With Everhour, the onboarding/adoption for the team was very fast and smooth. Onboarding is a simple email invitation and adoption was immediate from all operational teams: designers, developers, VA's, marketers, and almost immediately from the managers.
Price
On the price side, Everhour is an outlier on the bright side. It is by far the best pricing. It also provides a free plan!
Customer Support
Customer Support wise I also strongly recommend it. Both by email and chat, the support team members always answer in 10 minutes, I always speak with the same account, so they always know what is my context, and they are even open to hearing some of our suggestions, in terms of product usability and UX. This means you are not talking to a machine, rather you have real customer support.
That was my process to pick Everhour. I hope it helps you if you are pondering Time Tracking / Reporting Tools.
BONUS
Since we're talking about time and productivity I leave a fast note about my hacks to keep priorities in mind and avoid procrastination.
Hack your team's productivity
On a team level, we do several strategy meetings with the co-founders' team, to keep priorities in place and all of us aligned with a common strategic vision:
monthly scrum: up to 4h,
weekly scrum: up to 1h,
daily scrum: 5m > 15m,
Note: the meetings always have a predefined agenda shared across all participants at least 1 day before the meeting.
Personal productivity hacks (that you can start using today)
On a personal level, I do a ritual I invented that I call "To the center". This ritual helps me keep the center and focus on the long-term priorities. The ritual is super simple:
I browse a folder with a collection of pictures of 2 kinds: (I) things that I love the most in life and work; and (II) images that inspire me and things I want to achieve. I just do this ritual when I need to come back to the center I want to keep in focus and It helps a lot.
I also use the "Eat That Frog" technique. I simply start my day with the most important task that I'm avoiding or feeling more friction to start. The idea comes from a Mark Twain sentence "Eat a live frog first thing in the morning and nothing worse will happen to you the rest of the day" and it was turned into a book by Brian Tracy (that I never read, to be honest).
The idea is so simple and highly practical that I just started doing it and it simply works. Another detail of this hack is finishing each day picking the frog for the upcoming day.
Last simple and practical tip: DON'T CHECK YOUR EMAIL in the first 1h of work. The early hours in the morning are the best for your brain, so use it with the relevant things that need your brain before you get into the daily loop.