BitBucket Time Tracking Integration
August 7, 2017
We are happy to announce another great integration in our family – BitBucket. Since we released GitHub integration a while back (it was our first integration) we have got a lot of requests for Bitbucket integrations and there are clear reasons for that.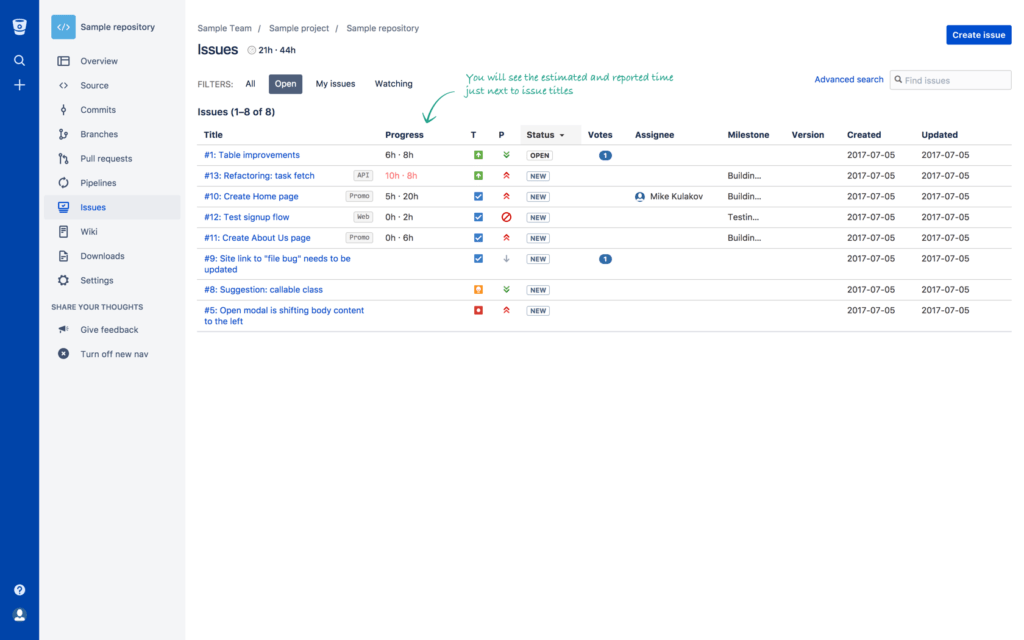 First, you have a choice in what VCS you use, it could be Mercurial or Git. This is a huge bonus to those who can't grasp the syntax of Git, or just prefer using a familiar product.
Secondly, Bitbucket offers free accounts (with 5 users) with an unlimited number of private repositories. For small teams, this can be a primary factor.
If you do not need a sophisticated project management tool, but at the same time, you need to keep track of work hours, monitor productivity, estimate tasks and be able to bill your customers or send them professional-looking reports – Everhour will be an excellent choice.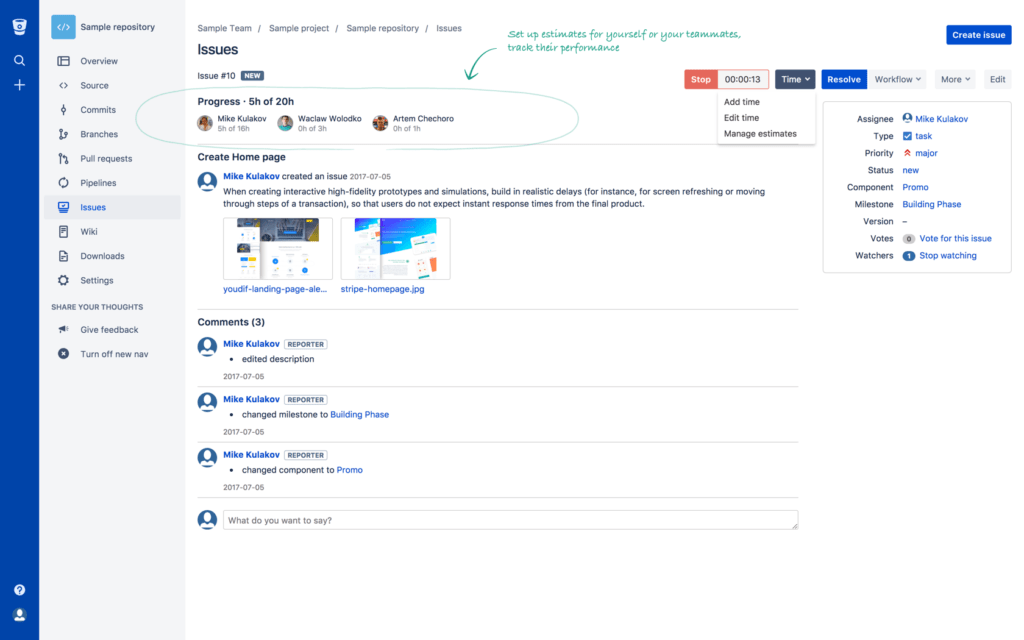 In BitBucket there is no built-in time tracker, but by integrating it with Everhour, you'll get a good project management system with all the necessary functionality when paying only for one tool.