Time off Request for Members
February 3, 2021
Time to roll out one of the most frequently asked features! From now on Everhour team members can create time off requests which team admins will then be able to approve. Let's take a look at how to set this up.
Enabling the Time off Request Functionality
One of the Everhour team admins needs to go to the Applications page, open the settings of the Time Off app and choose those who will be able to request time off events.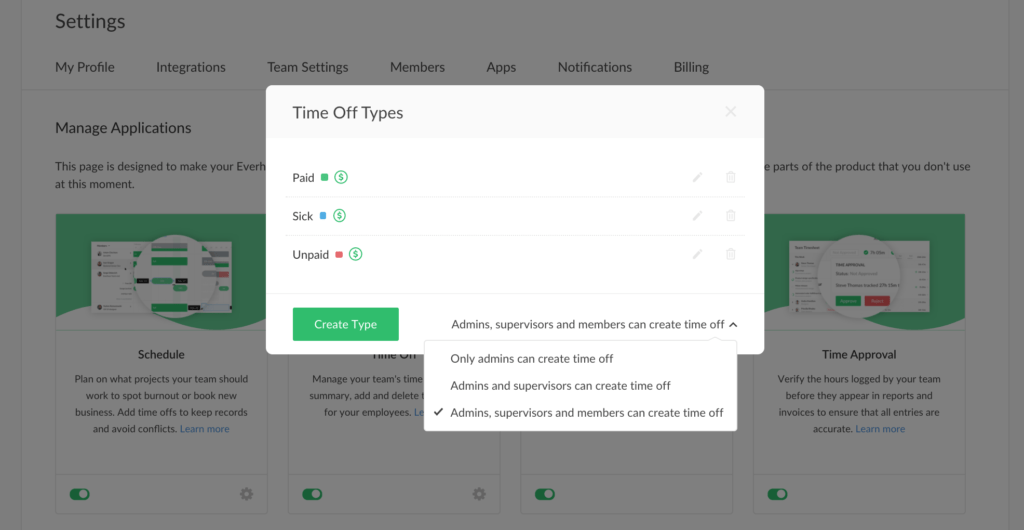 Also, here you can set the Time Off types to payable/ non-payable depending on whether you want to take them into account when calculating:
Costs;
Gross pay on the payroll dashboard.
By default, all time off types are payable.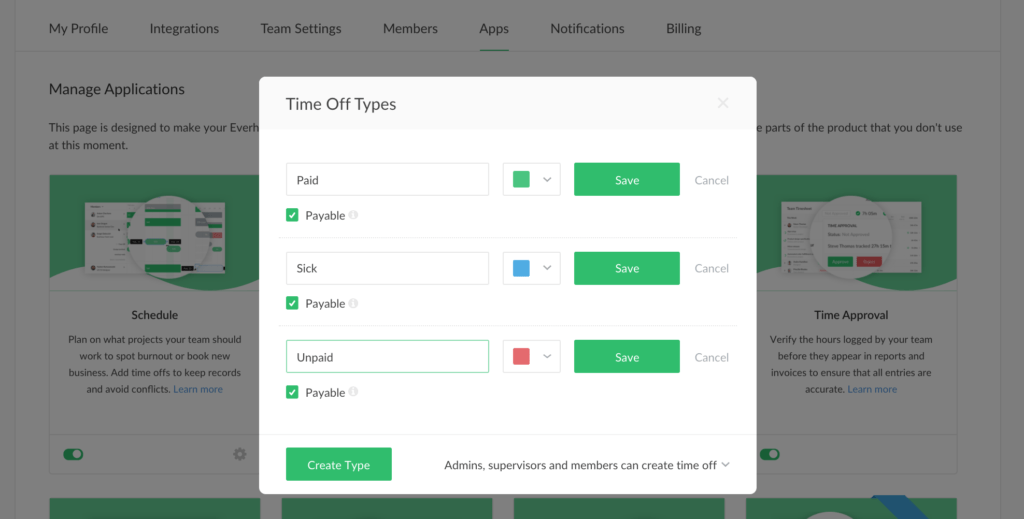 Sending a Time off Requests
Now members can send time off requests to their team admins on the Schedule page. To do that, select the day for the time off, the type, and the duration of the time off, and submit the request to one of your team admins for approval.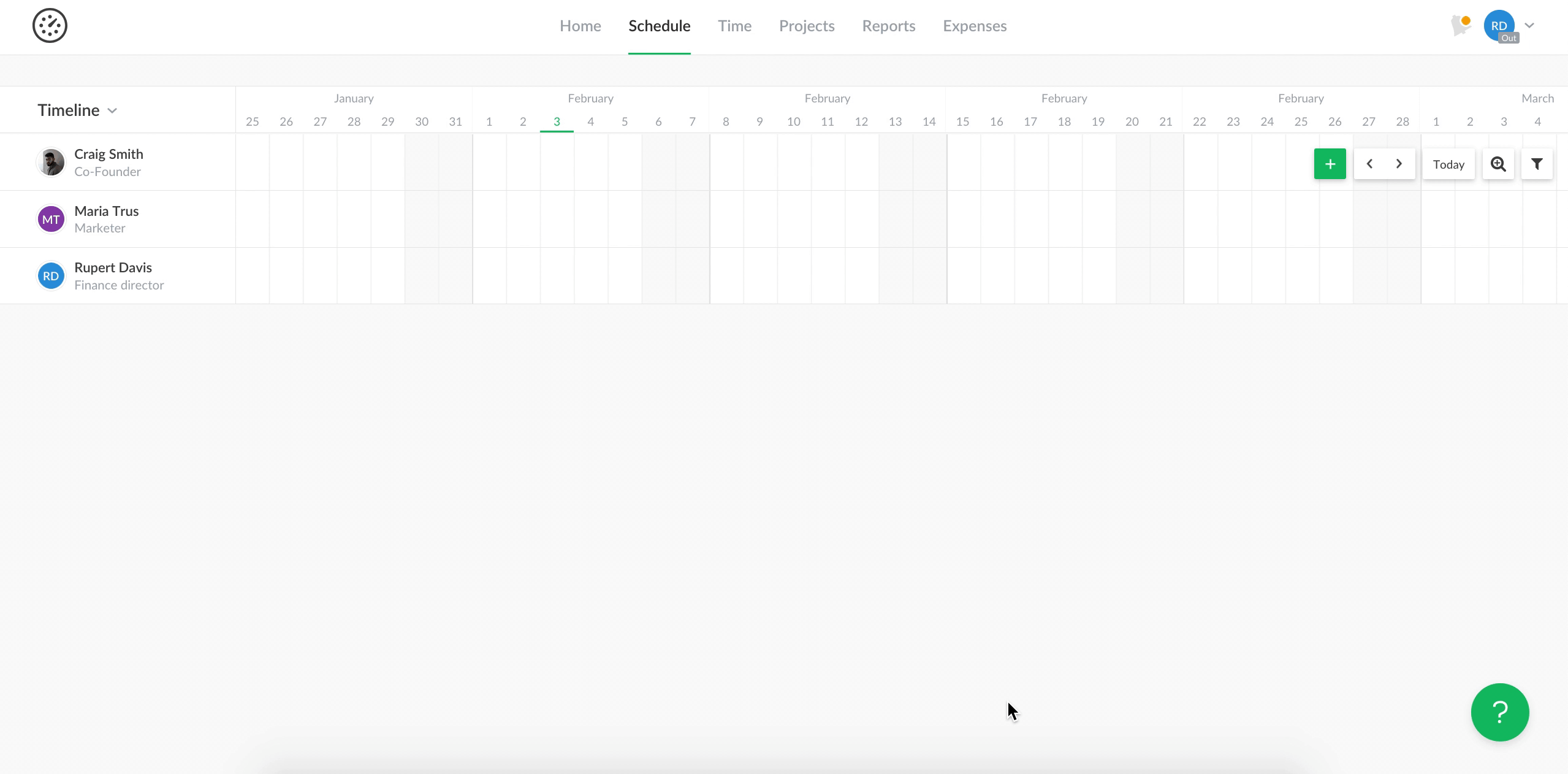 The requested time off events will be marked as pending on personal and team timesheets.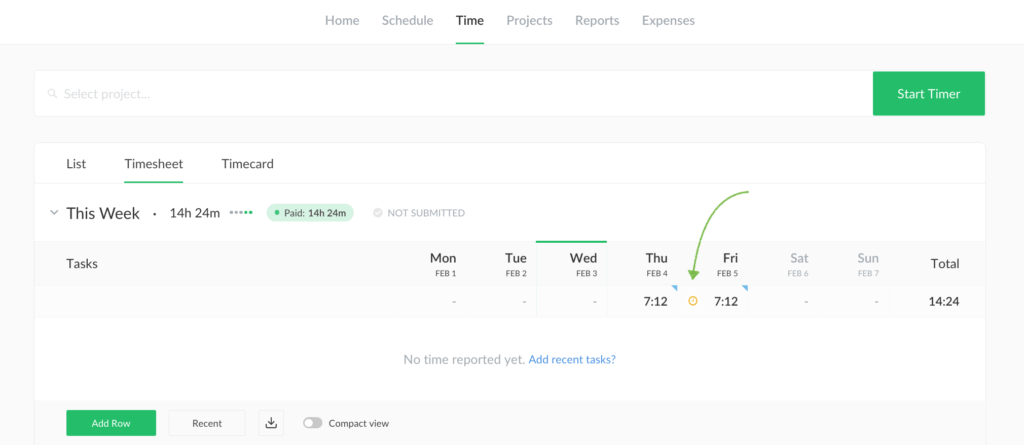 Approving Time off Requests
Once a time off is requested, team admins will see a pending request in the account and will be able to approve or discard it: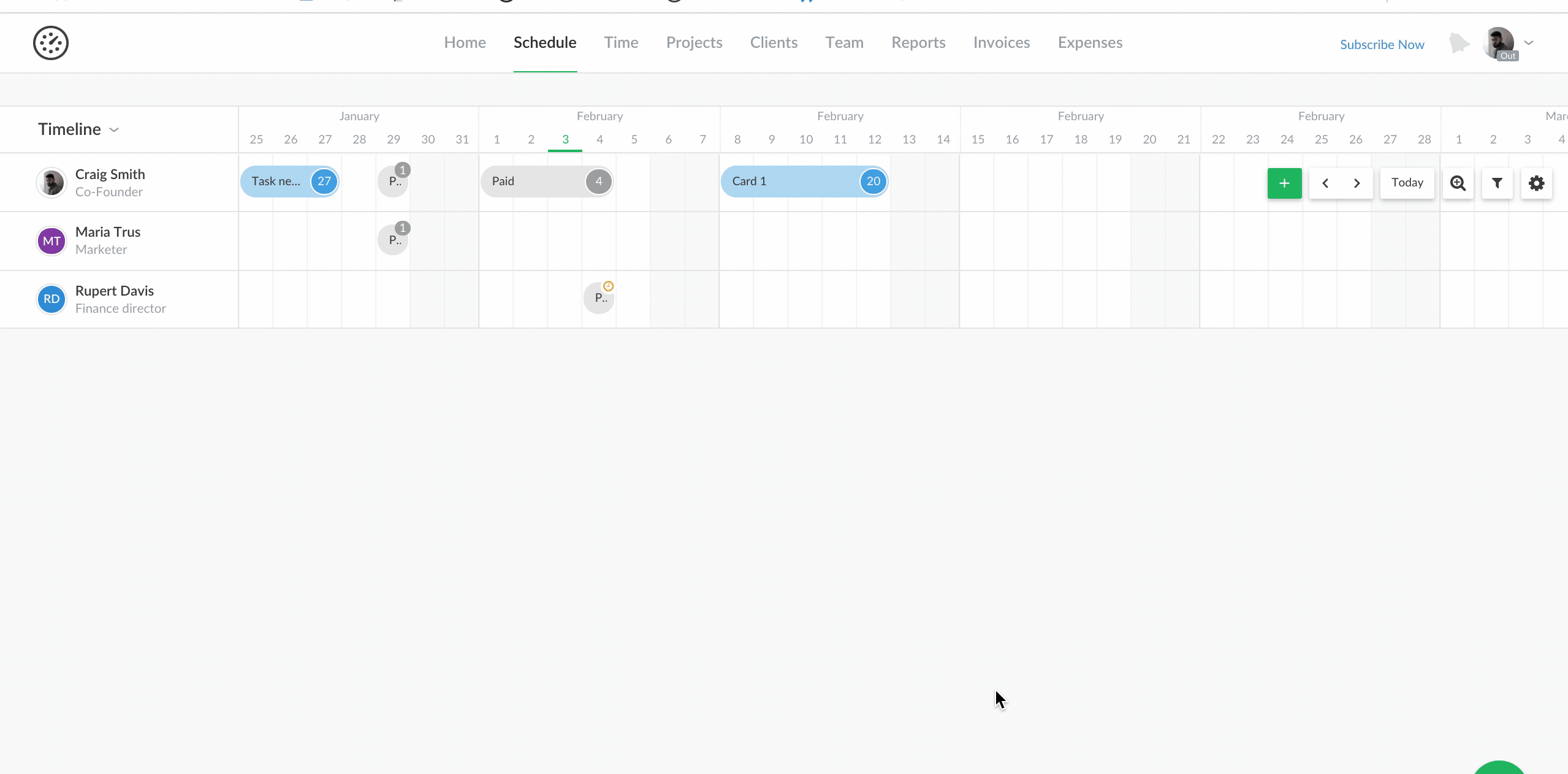 Besides the Schedule page, they can also do it on the Home and Time Off pages.