Time Off Levels Up
February 3, 2020
We were all ears and gathered your feedback after the Time Off first release. Now it's time to say: Time Off levels up!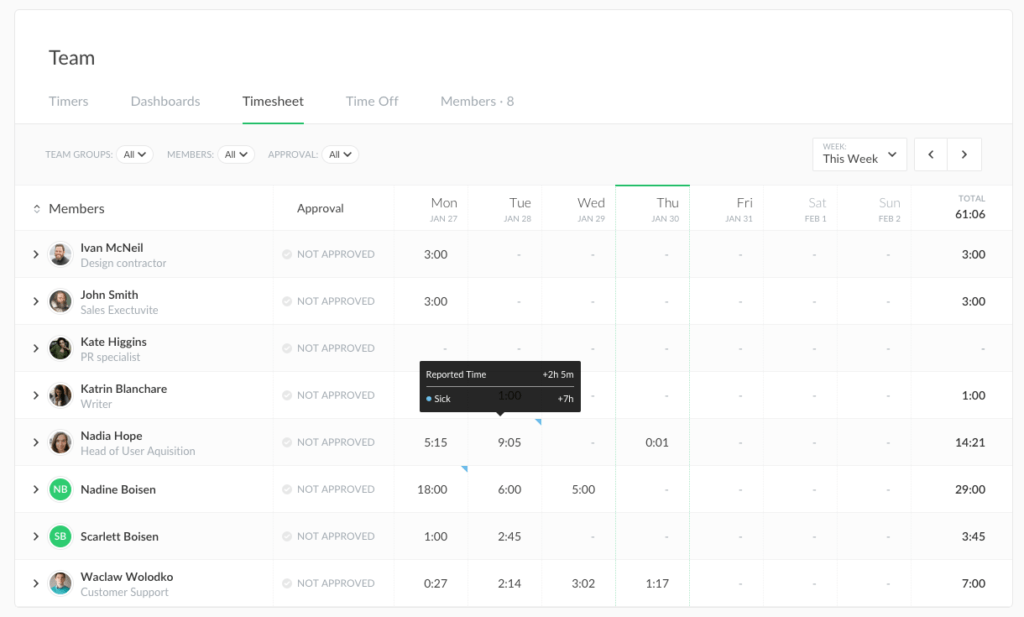 First of all, Admins can see the Members' time off indicators on the Home page in Timers and Timesheet sections. You can see additional details if you navigate to a time off indicator.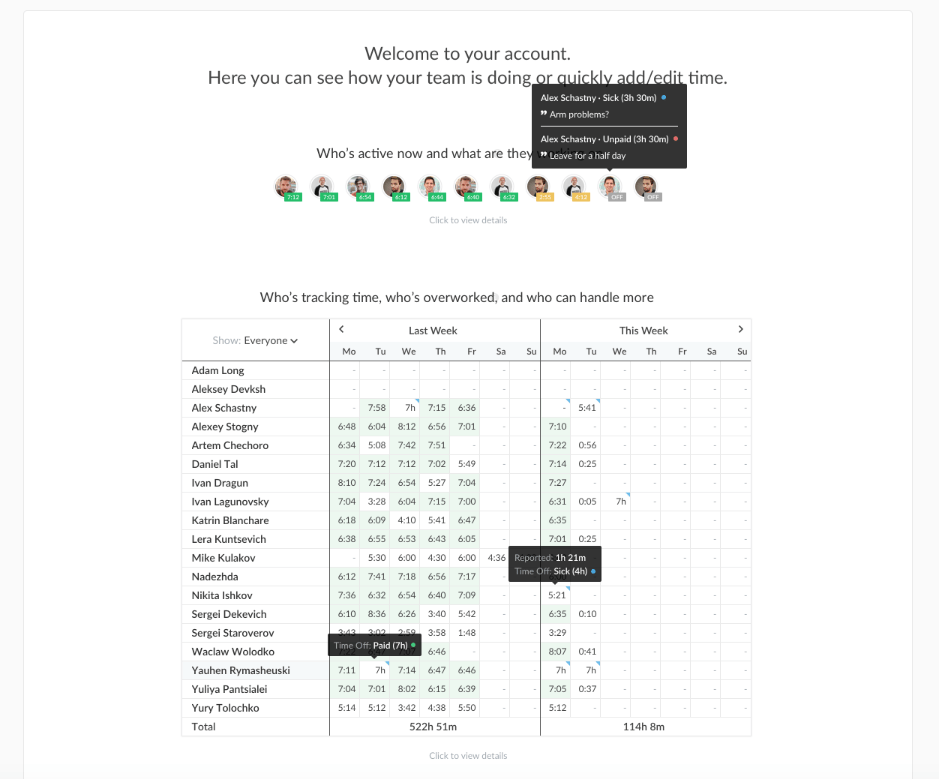 Members can also see their personal Time off summary on the Home page. It shows the total number of days and also a split by the time off type.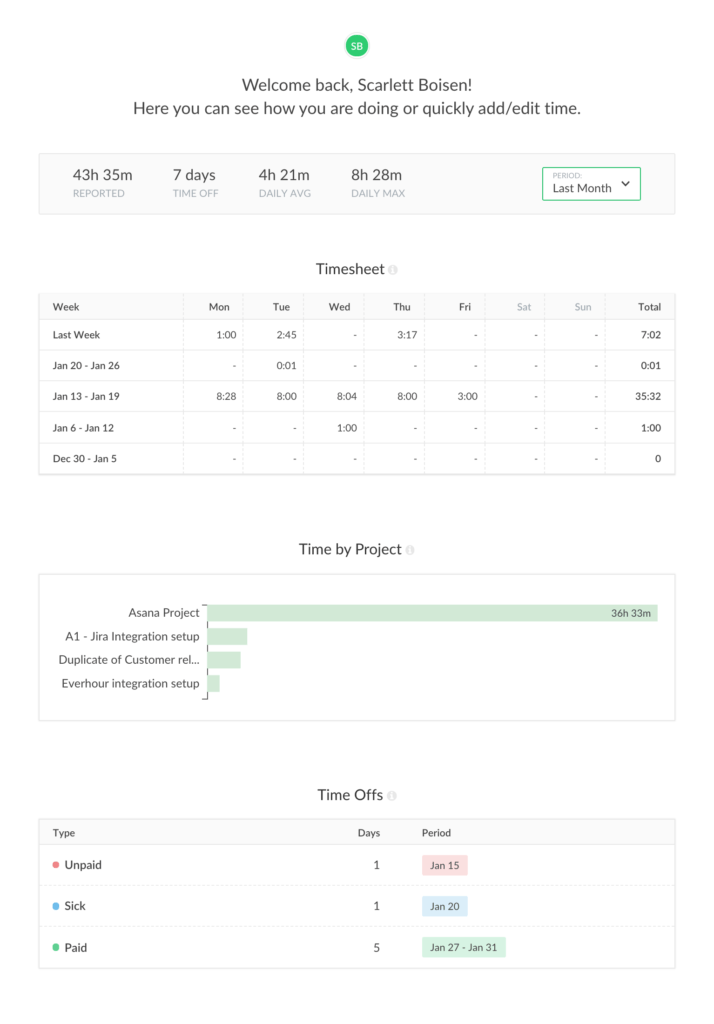 Admins can see the same data for each member in a Summary tab when they open member details. Meanwhile, we also added some more details in a separate Time off tab, which allows adding time off days right there.
We also updated your Personal Timesheet, Activity List and Timesheet Frame with the Time off data.