Schedule Export of Reports
November 27, 2019
We are happy to share with you a few updates we made to schedule export of reports! Members can now send reports by email to anybody outside Everhour automatically on a weekly or monthly basis.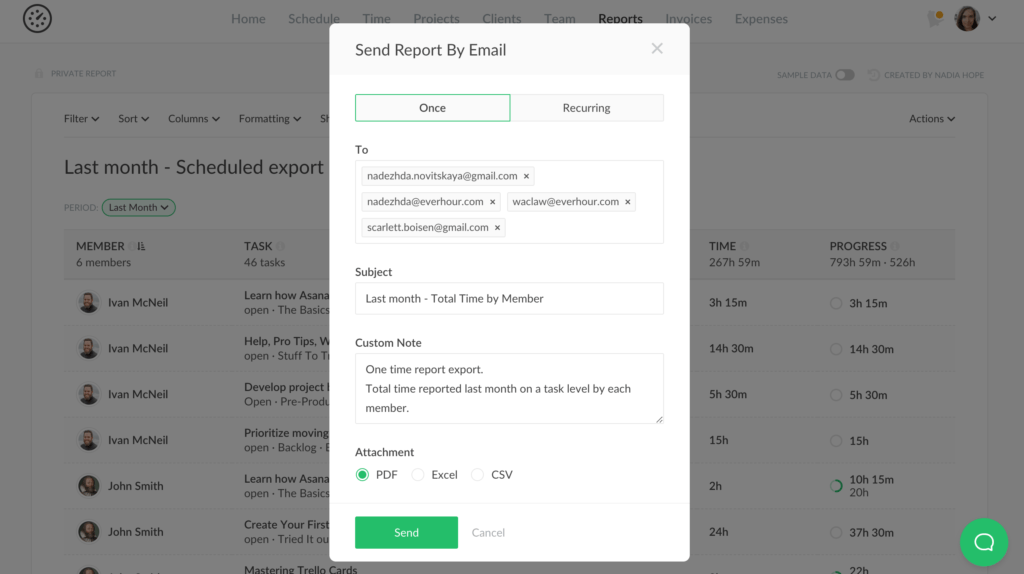 One of the best things here is that you now you are not limited to send your custom reports to your own email only. You can add a few emails instead and arrange scheduled reports exporting in bulk to your colleagues and clients outside Everhour.
Simply hit Download, go to Send by Email and you will see a one-time export by default. Single export settings will let you insert more than one email, leave comments and choose the export format.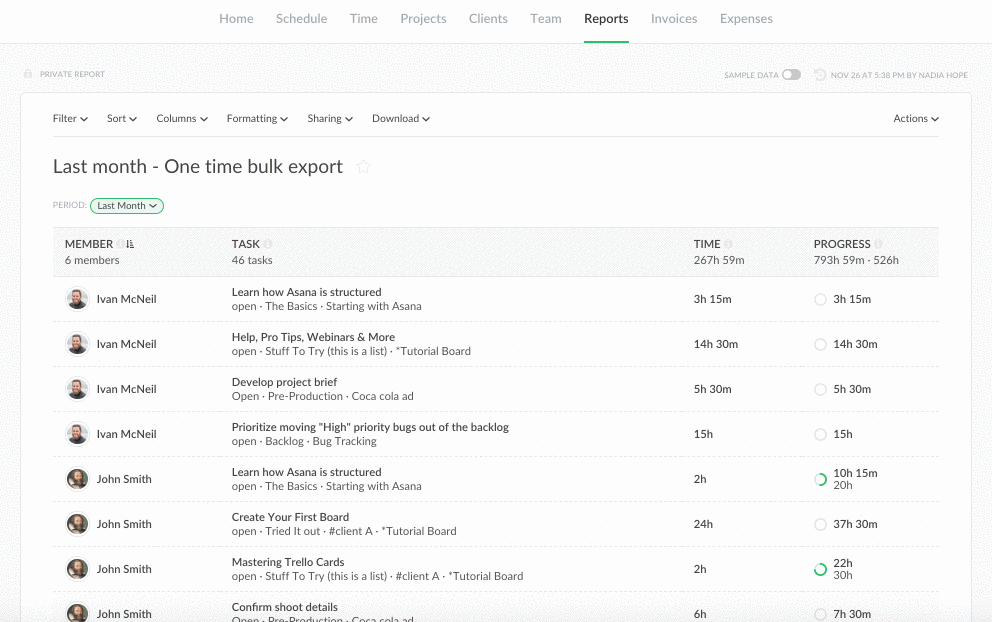 What is even more pleasant about reports exporting, you can now schedule a recurrent export of your custom report! The recurrent tab will let you choose the level of frequency as well as the day and hours of export. That's it! Now your custom reports can be exported to the parties you need on a weekly or monthly basis!