Revamped Notion Sync Method: Elevating Your Workflow
August 25, 2023
Hello there! We've been diligently enhancing our Notion integration to align more seamlessly with their workflow and to enhance your overall time tracking experience. Let us walk you through the improvements we've made.
---
If you already has a Notion integration with Everhour, nothing changes automatically, it keeps working the old way. However, when you open your Integrations page, you will find a new option "Configure".

When you click on it, you appear on a screen to choose how to sync with Notion. This involves defining what should be recognized as a "Project" and what should be categorized as a "Task" within Everhour.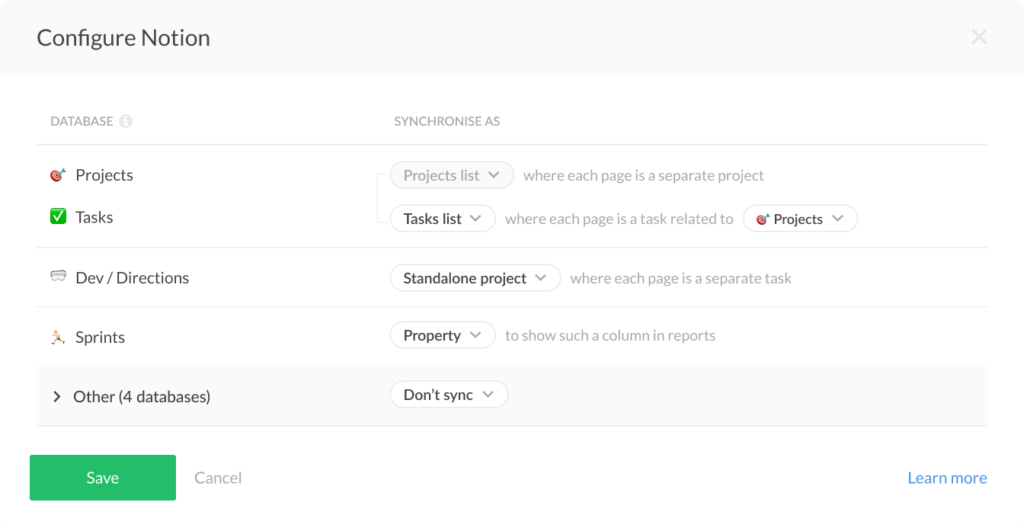 First option (standalone project, by default): This is particularly handy when you have multiple distinct pages, with each page representing a project. The database within each page contains the tasks associated with that specific project.
🆕 Second option (relation): This option follows the default pattern suggested by Notion's templates. You maintain a separate database for projects and another separate database for tasks. Tasks are linked to projects through a relation property. Everhour will interpret and recognize this relation, ensuring accurate attribution of your entities.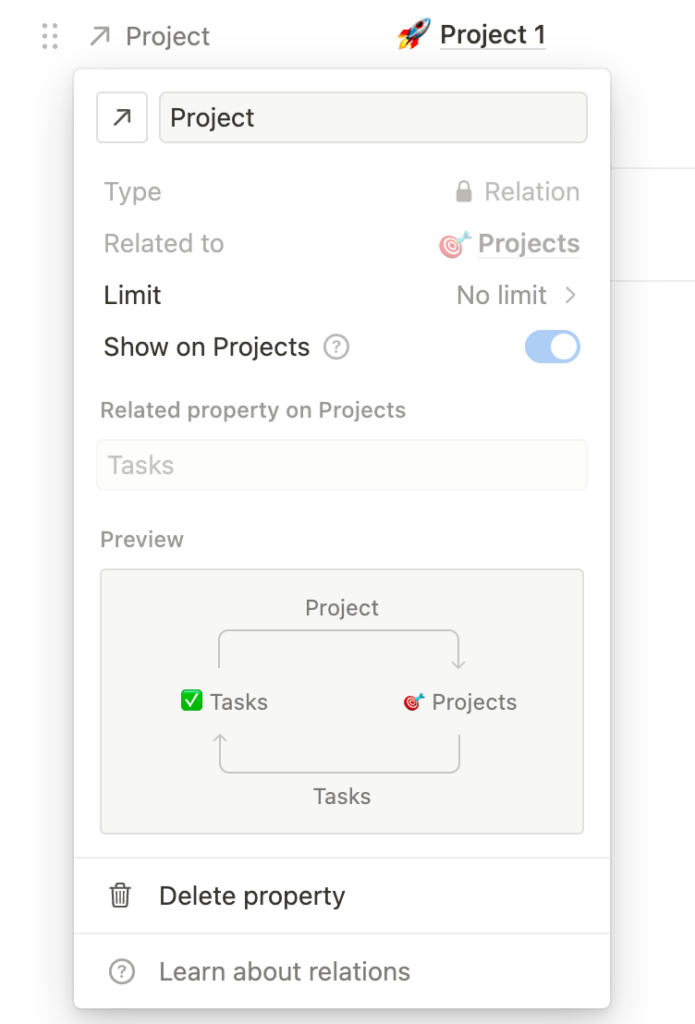 Third option (don't sync): This option allows you to deactivate a database if you choose not to synchronize it with Everhour.
---
We anticipate that this synchronization option will prove valuable and enhance your Everhour experience. Our team is diligently working to ensure its effectiveness and usefulness for you.