Report Folders + Unscheduled Tasks
October 5, 2022
In this release, we are introducing 2 new features: folders on the Reports page and the Unscheduled Tasks section for Timeline.
Report folders
You can now move your custom reports into folders. This will help you keep the Reports page more structured and better organized: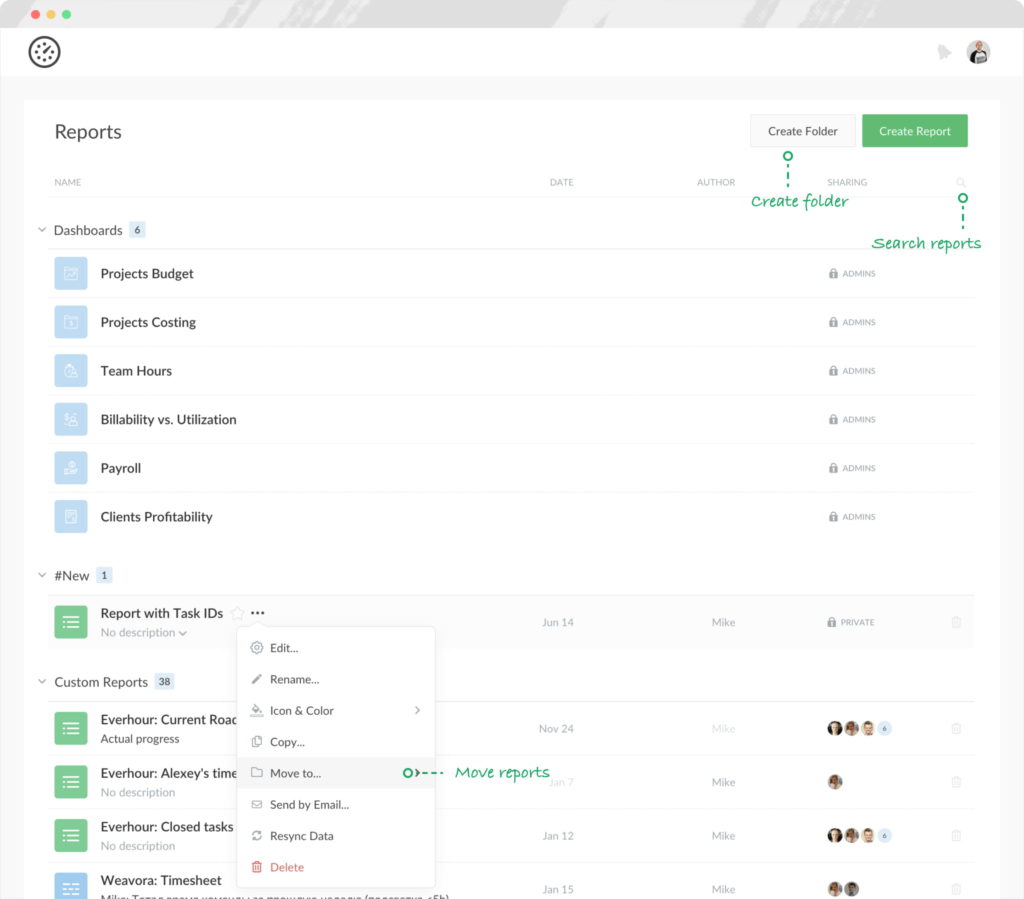 A few things to keep in mind about these folders:
A report can only belong to 1 folder;
You cannot share folders;
It's not possible to create nested folders;
Folders are available on Team plans only.
Unscheduled tasks
We decided to add a special sidebar on the Timeline page to let you see all of your currently unscheduled tasks and quickly add them to the calendar: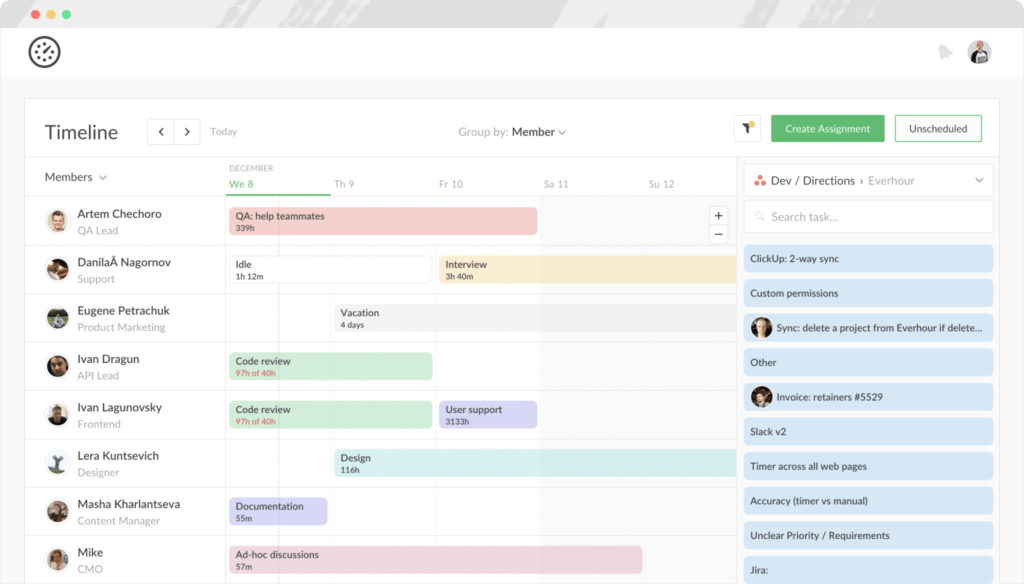 Using the search bar, you can quickly find a task and then assign it to the appropriate member and date by dragging and dropping it on the calendar view.