Real Time Dashboard
October 21, 2016
As a team owner or team admin, you must be willing to be able to see what is a team working on right now without rising a hand or pinging people in Slack.
It is possible now!
Watch in real-time, who is working at this moment and on what, their past activities for today and identify those who didn't report a minute today at all, ensuring everyone is on track and speed up those who are behind. Everything at a glance on a single page.
Specifically for this purpose, we've created a special dashboard called – "Today team progress". This is a pre-defined report available to all team admins under the Reports menu.
In our opinion, this is a killer feature! )) Using it internally for a while and it's so powerful!

The report is logically divided into 3 major sections.
See Who Is Active Now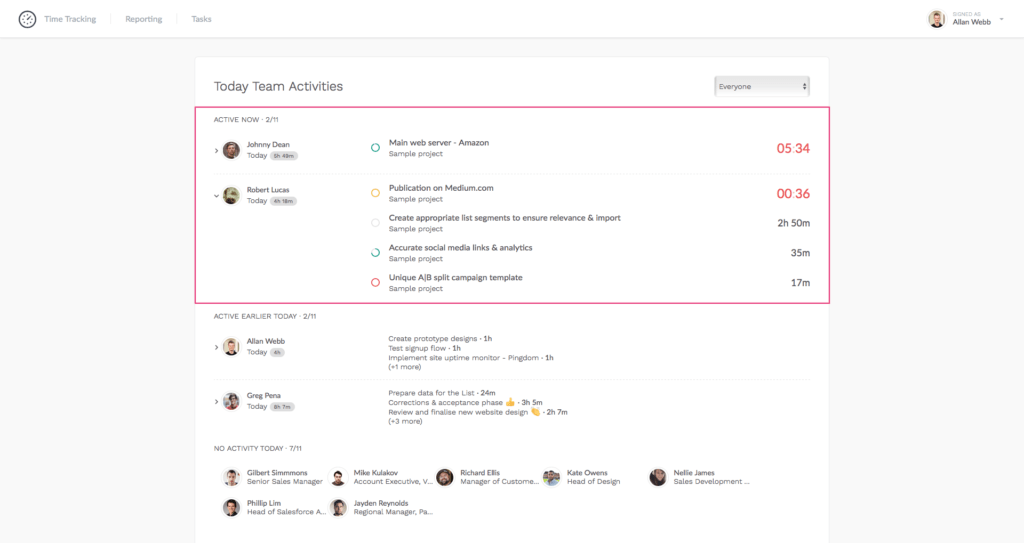 The first block shows who is running a timer and which task they are busy with at this moment.
By simply clicking the "expand" icon you can have a complete view of other tasks a member did today.
Big teams will find useful our filter that allows to see all members or narrow it down to a particular group/department.
Who Was Active Earlier Today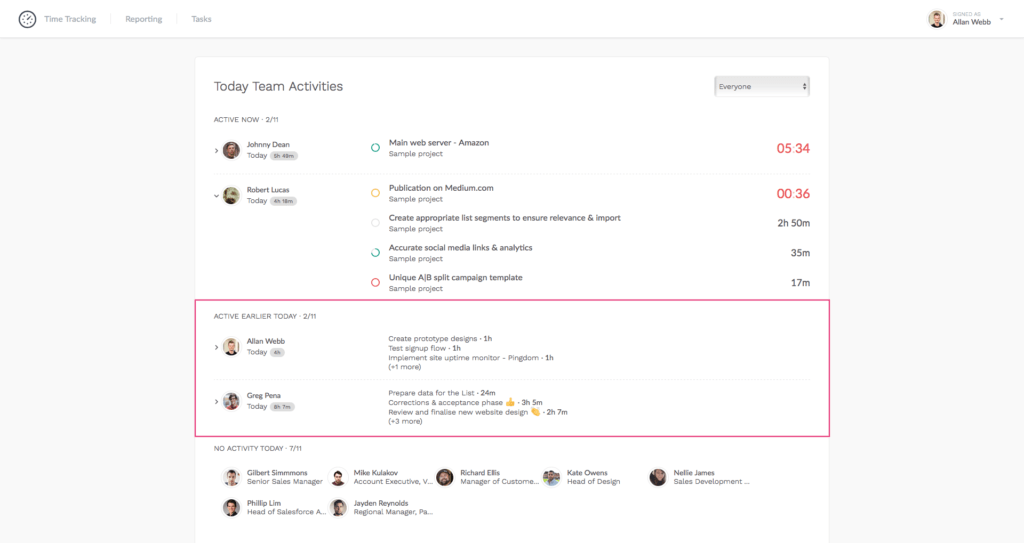 The next section walks you through the history of tasks your employees were working on earlier today, but now are inactive.
Who Is Idling Away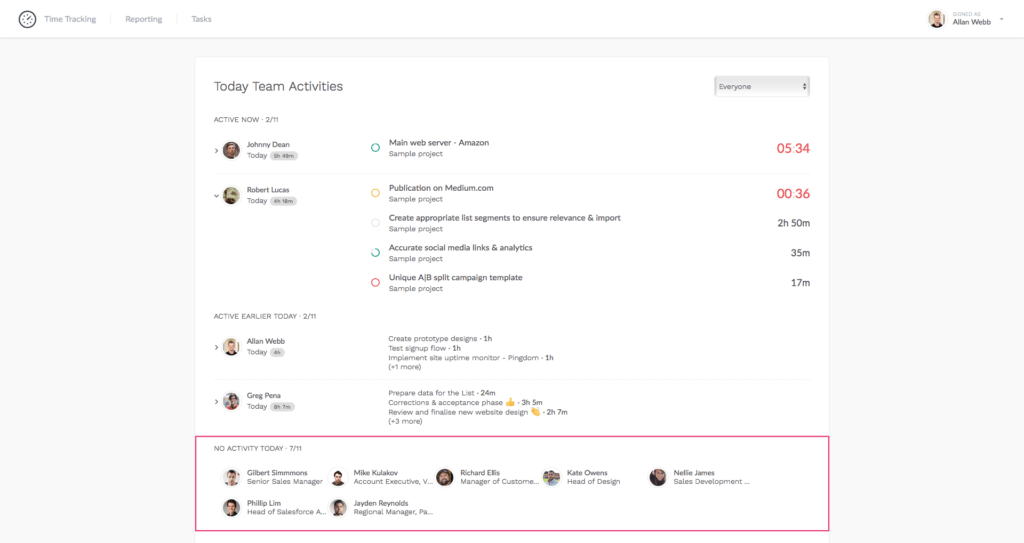 The last block lets you monitor and warn those who haven't yet worked on anything today.