New Daily and Monthly Views
September 19, 2023
Today, we're thrilled to introduce a significant enhancement that opens up new horizons in data visualization. Say hello to our latest features that offer fresh perspectives on your shift schedules and provide you with greater control over your data.
Introducing the Day View
Now, you can dive into your shift schedules with the all-new Day View.

This feature allows you to break down your schedules on a daily basis, offering invaluable insights into how your team overlaps during shifts. It's the perfect tool for understanding your staffing dynamics before and after open hours and during those critical shift transitions.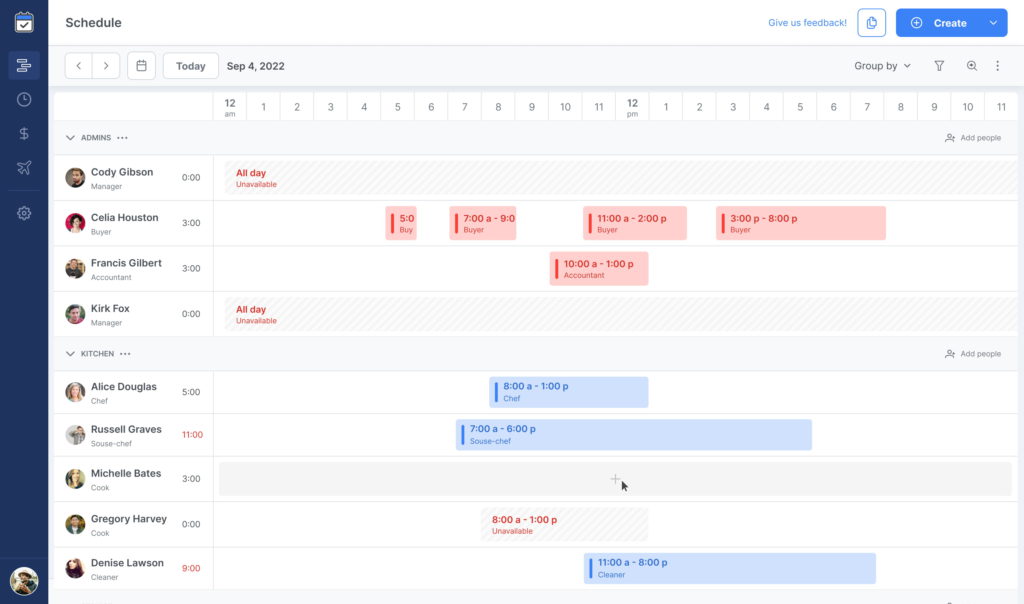 Explore the Month View as a Timeline
In addition to the existing Monthly View, we've introduced an innovative Timeline View. With this view, you can visualize the whole month in a single line.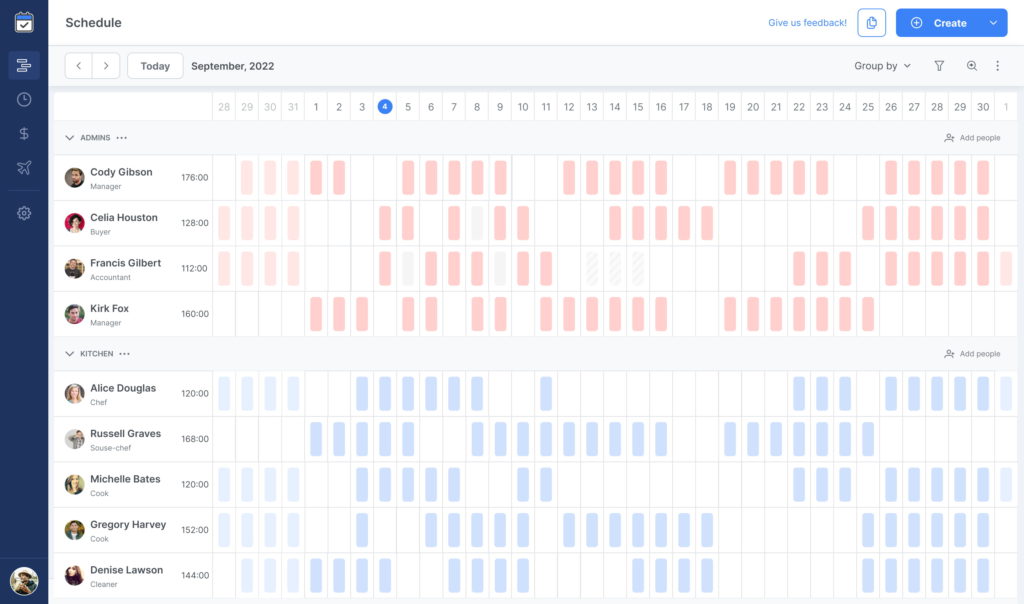 This streamlined presentation makes it easier than ever to manage rotating shifts and spot important patterns. Whether you're planning for the short term or need to analyze scheduling trends, the Timeline View has you covered.
Extra Data Grouping

We understand that managing data efficiently is crucial. That's why we've added the capability to group data by either group name or position name. This flexibility allows you to organize your data in a way that makes the most sense for your unique needs. Tailor your view to match your workflow seamlessly.
---
These enhancements are just the beginning of our commitment to providing you with an exceptional shift scheduling experience. We're dedicated to your success and will continue to listen to your feedback and evolve our features to meet your evolving needs.
Stay tuned for more updates and features from Shifts app as we work together to redefine shift scheduling and workforce management.