Move Time to Another Date or Task
June 14, 2019
The option to move time for other users lets an admin to change the date of the time entry or add it to the right task.
In the past, it was only possible to move your own time from the Time page by clicking on the time entry and open edit time modal. At the same time, it is usually an admin who does all managerial work, so it is natural to empower him or her to move the time of the whole team.
How to move time of your team
There are 2 places where admins can move time for others.
The first place is to find Edit Time Modal by clicking on time entries in reports, Home page or in the Project Summary page. It helps move time to another day or task. Plus, you can leave a comment.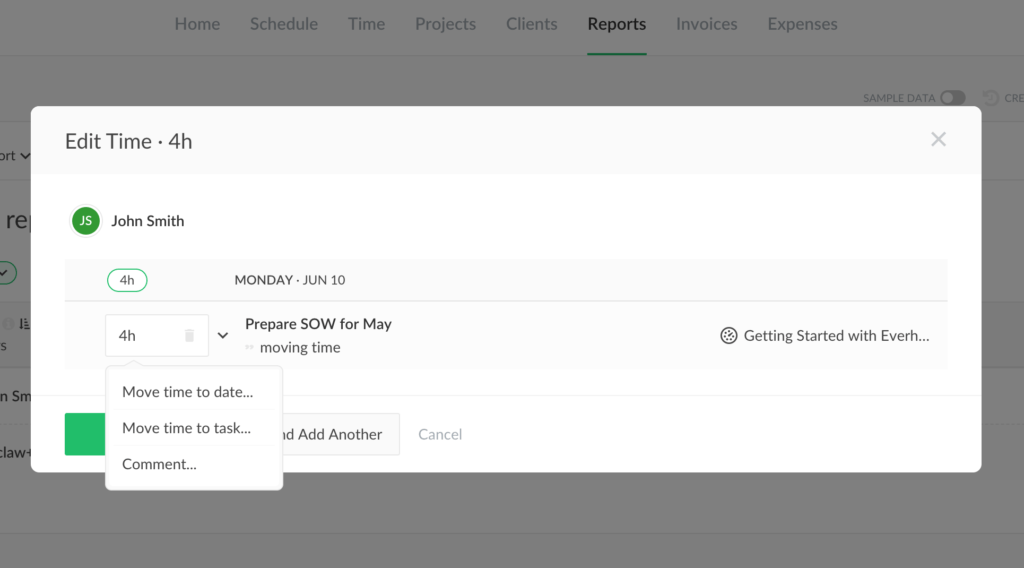 The second place is the Task Details. Each task has extra action buttons when you click on the task title. We added a new option there that allows moving time. It is a part of the "Add time" button.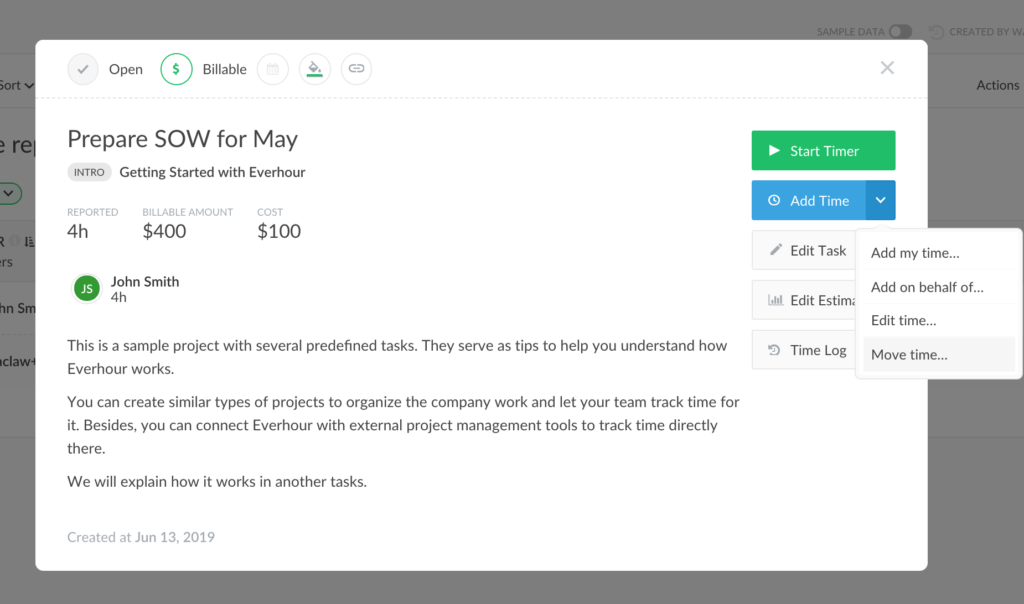 In case you want to know some more details of this option, please, take a look in our knowledge base. Stay tuned!