Move Time in Timesheet via Drag and Drop
August 19, 2019
The ability to move time in a timesheet is a feature enhancement that makes the process of changing time simpler from the place where you are used to working.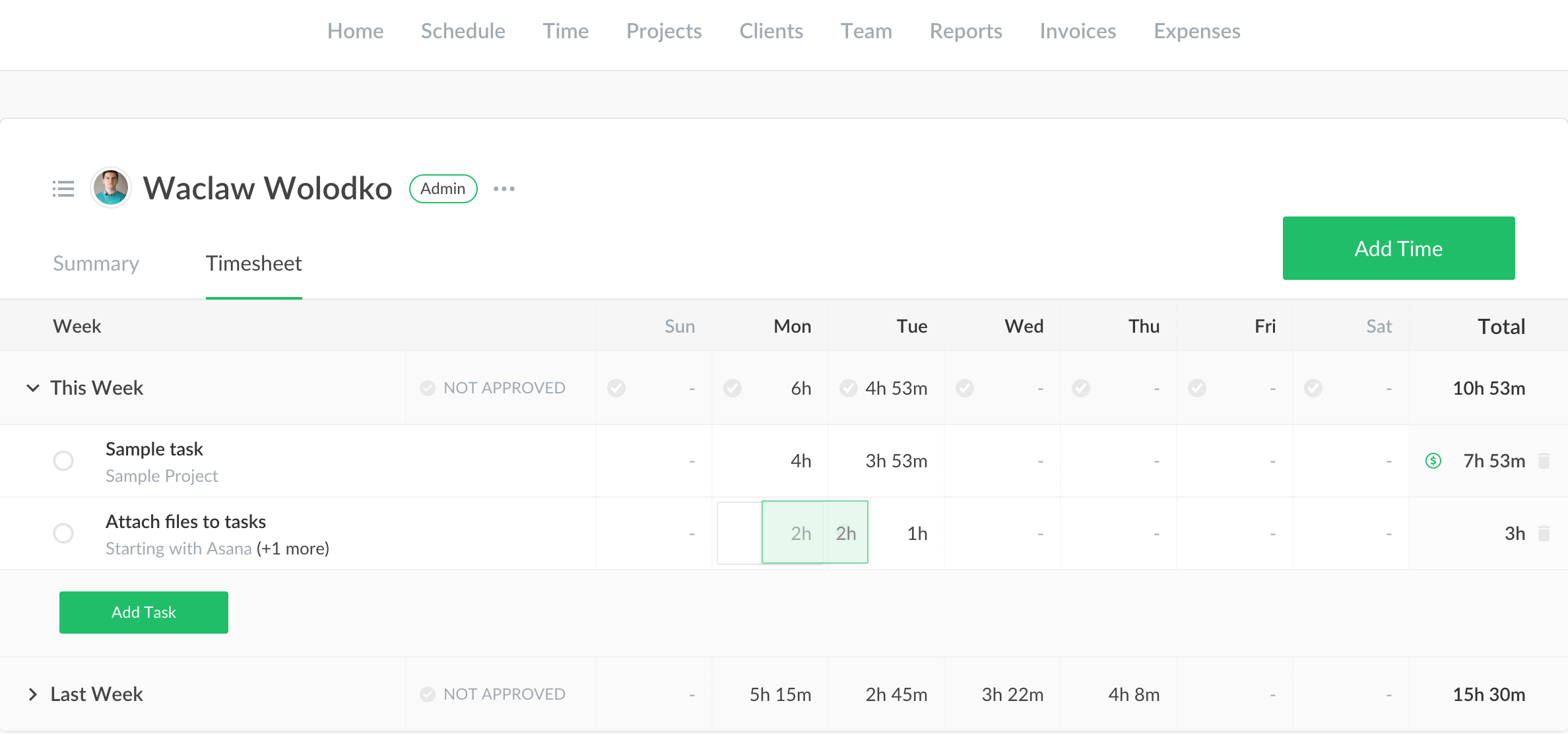 How it works
This option is available for all user roles when they work in Timesheet on Home or Time pages
You need to click on the 4-dot icon in the lower right-hand corner of the cell with time, then move time to any other day. It can be the same task, another task, or same/another task in the previous weeks.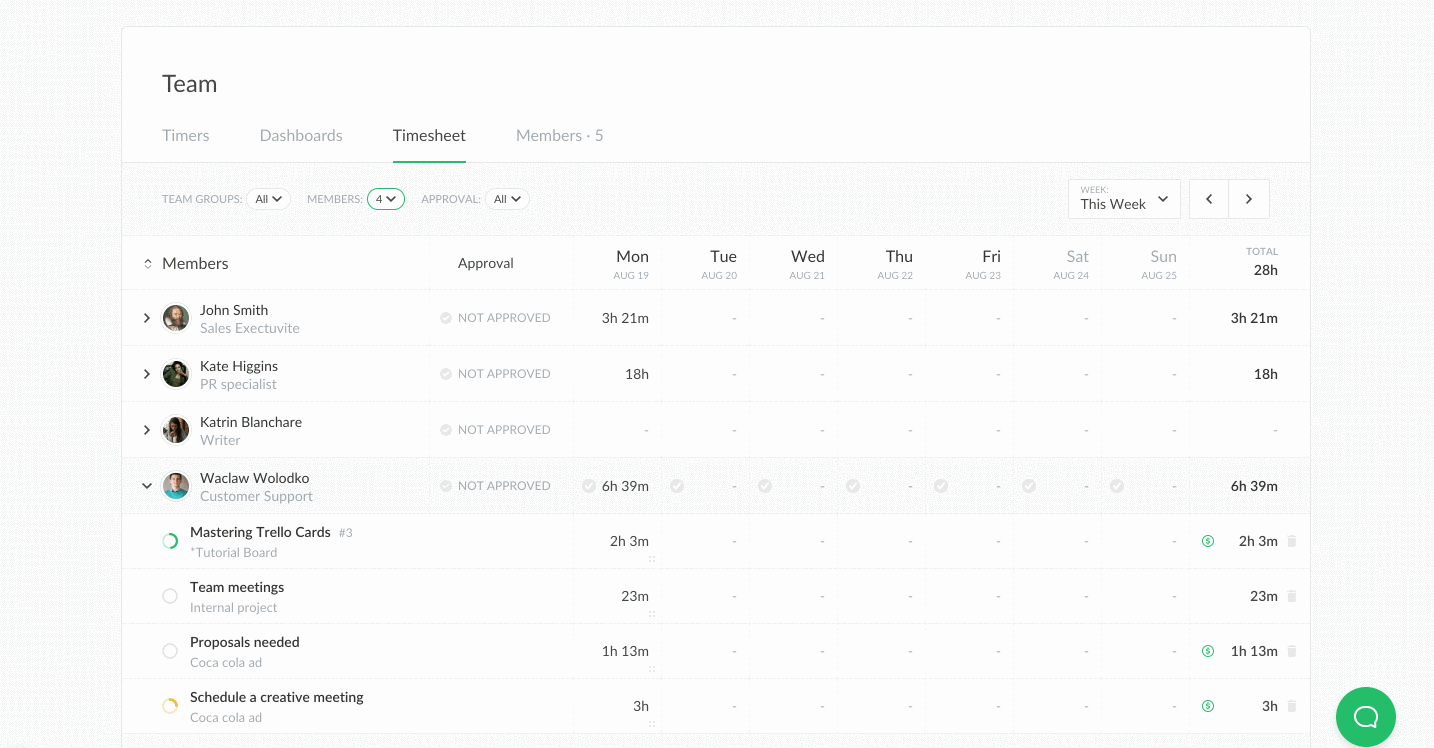 If all is fine, the time cell background turns green highlighting the cell where time was transferred.
Admins can also transfer others time this way checking the summary of a member or editing time on the Timesheet page.