Everhour Levels Up its Task Estimates B-Sync with Asana
August 13, 2021
Everhour is ready to report about a further enhancement to our task estimates b-sync with Asana. Set the name of the field with which you want to sync task estimates yourself to facilitate the Asana project management process!
What's the Use of Sync Between Estimates and Asana Custom Fields
All Asana pro-users know how much power a custom field brings: you can create a field for stage, priority, cost, or anything else that's important to your workflow, team, and company.
When we talk about task estimates from Everhour, users see them with the help of our browser extension that works as a layer put on the Asana interface. If something is changed by Asana, there is a high chance our estimate controls will disappear.
With the sync of the field as our estimate, you can use a native Asana element to estimate hours on a task everywhere you see as well as use it on their dashboards and reports.
Please read about here our earlier work to find out the basics about the sync.
How to Set Your Custom Field to Sync as Everhour Estimate
A field should be a number type. We don't restrict you to the number of symbols. It should be activated on a project level.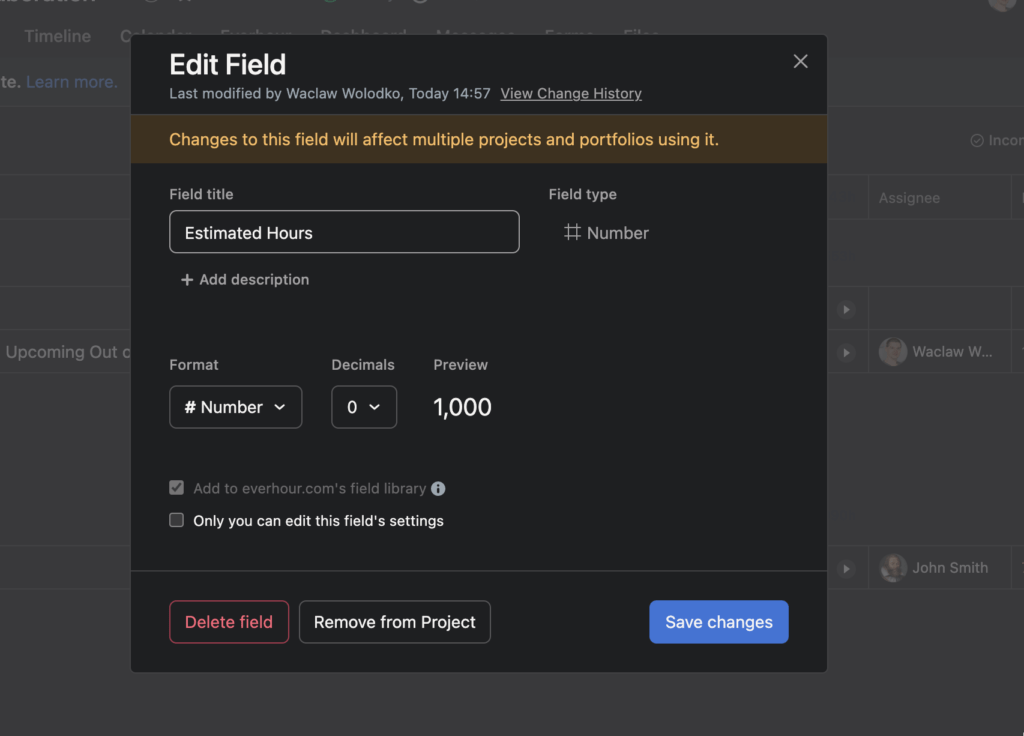 After that, follow your Integrations page in Everhour and click on 'Configure' near Asana. This button is available only to team administrators but will work for your whole Everhour team.
Enter the name of your field (please-please enter it 100% exactly it is in Asana, double-check there are no extra spaces). Users who previously did a b-sync will see the old name of the field (Estimate). Save and wait a little bit, or re-sync your projects with this field on the Projects page.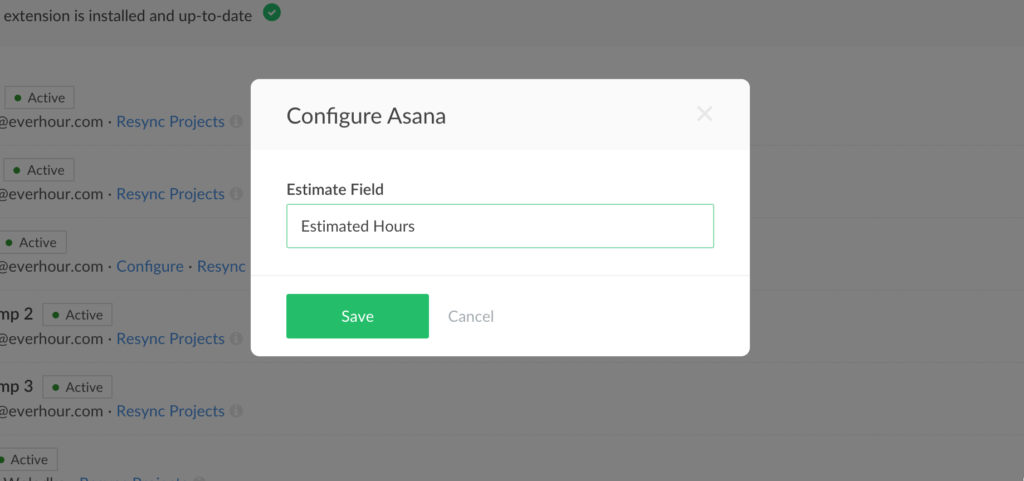 Now we synced a field and you can find its number when using our standard column Estimate in reports.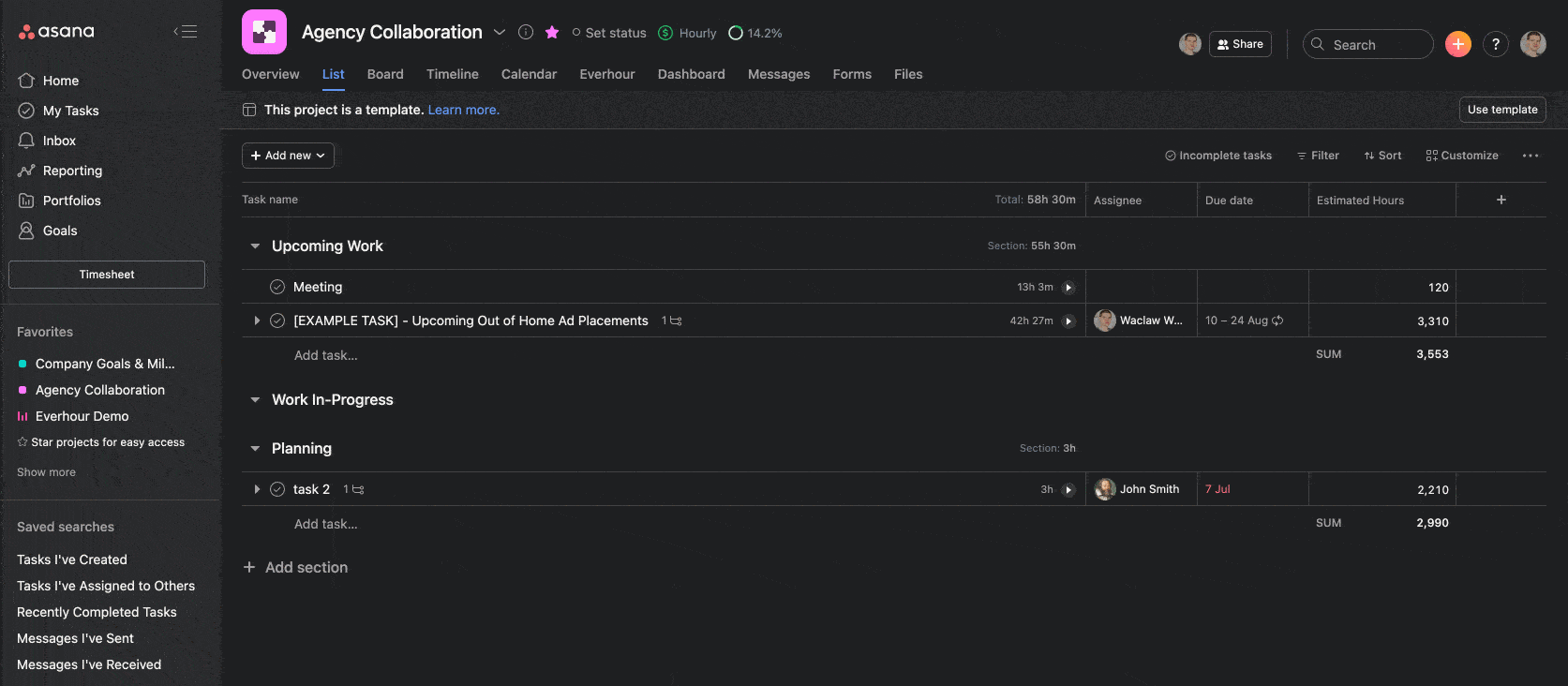 If you change the synced field name in settings, we stop showing the old field through a standard column. It becomes just another Asana custom field column.