Download Expenses in CSV
October 17, 2019
We have made a new handy improvement that lets download expenses as a CSV file.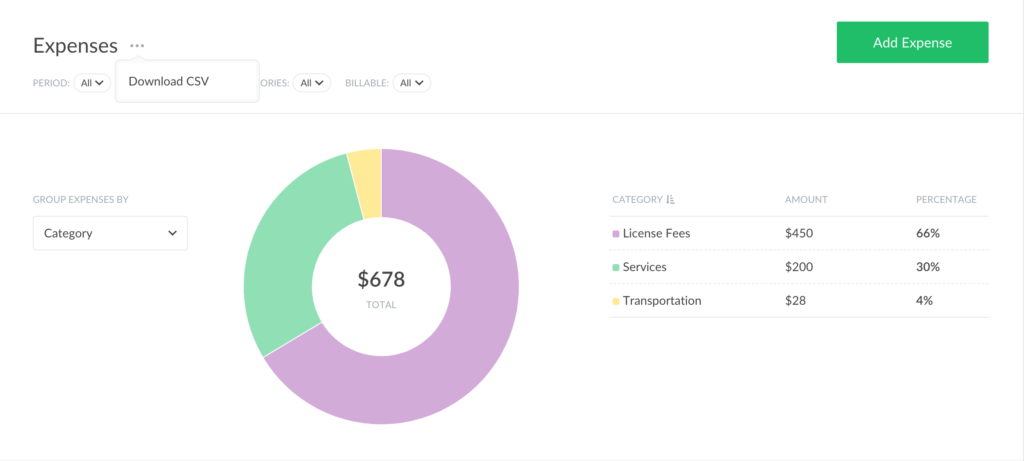 How to export expenses
A team admin can open the Expenses tab to find all company expenses listed according to filters selected on the page. Click on the 3-dot label near Expenses to see an option saying "Download CSV".
Later this file can be open in Excel or Google sheet, where the information always looks more appealing to an eye. Especially after you remove some of the columns with technical information.

We have big plans on this feature, where the export of expenses is just an early bird. Other dashboards may become exportable in the future too.