Add Your Hours by Time Intervals
October 21, 2019
The ability to add your hours using time intervals instead of the exact hours is now live and you do not have to calculate your hours manually anymore!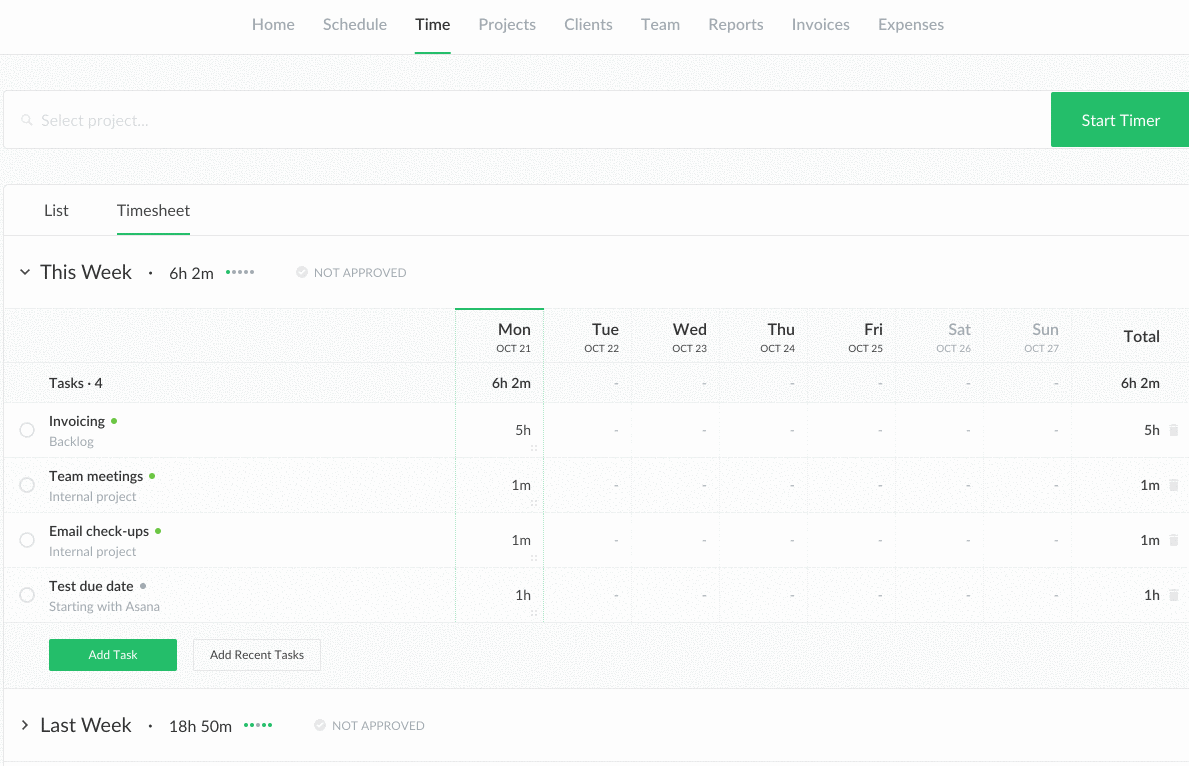 How Does It Work
The new option will be available on the Time page, Add time popovers and through some Integrations. You need to use a 24-hour format in order to indicate the interval during which you worked.
Time page
When you add your hours on the Time page you can now move a slider to switch your time entry mode to a period entry. Once you indicate your time interval, the preview of the hours summary will show up on the button, so the only thing left to do is to hit the button to report your time.

Add Time popovers
The slider also shows up in all places where you see Add Time in by clicking on a task title. It shows the hours entry by default but you are free to move the slider and switch to start/end. The hours summary will be indicated next to the popover's title on the top.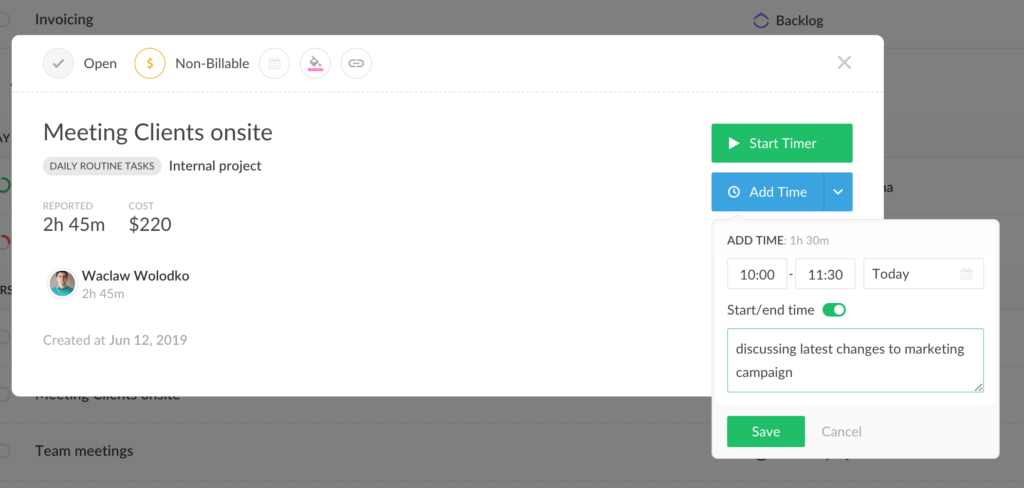 Asana, Trello
The slider is also available in Asana and Trello (for now) so you will be able to report your time intervals directly in your project management tool. Look: it's never been easier to report your time, as it's now!
This is how it looks in Asana after hitting on Add Time.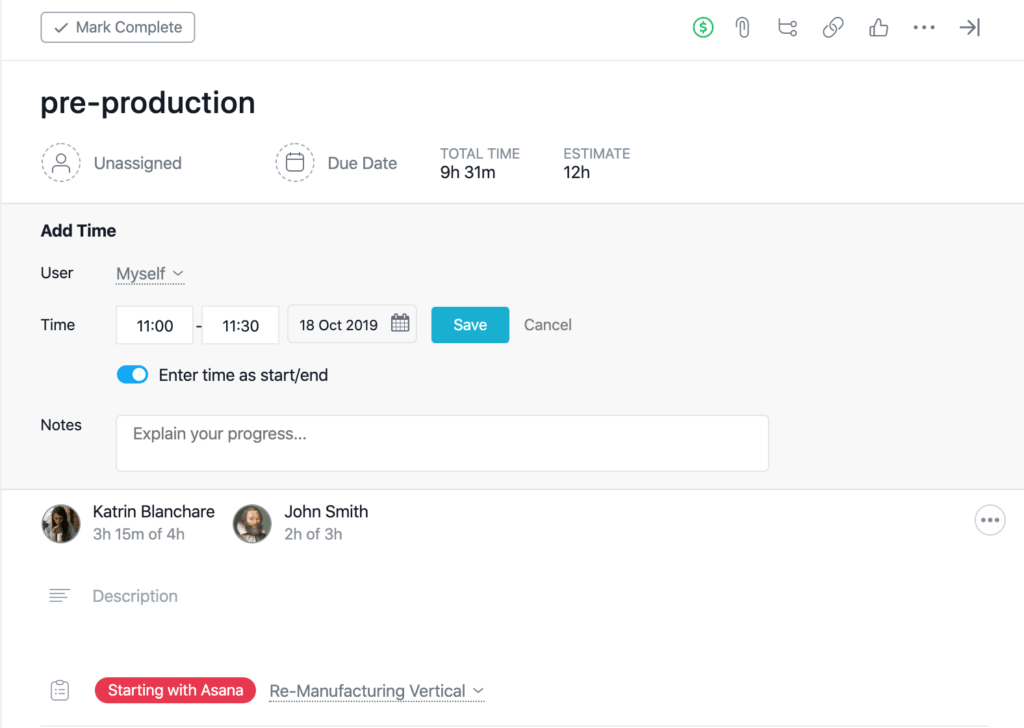 And this is what you can see after choosing to Add time in Trello.