Previously, you could see the time entries per task on the task time log. In this update, we add the Activity tab to the list of tabs on project pages and member profiles. In there, you can see all of the time entries grouped by project and team member respectively.
Note: the Activity tab is available on the Team plan only.
Activity tab for projects
Open a project on the Projects page and navigate to the Activity tab:

On the tab, you can set the time period in the top-right corner and then see all of the time entries made within that project during the selected period.
You will also see some additional data like the name of the task, the name of the team member who logged the time entry, when they did it and how exactly they did it (manually or via the timer).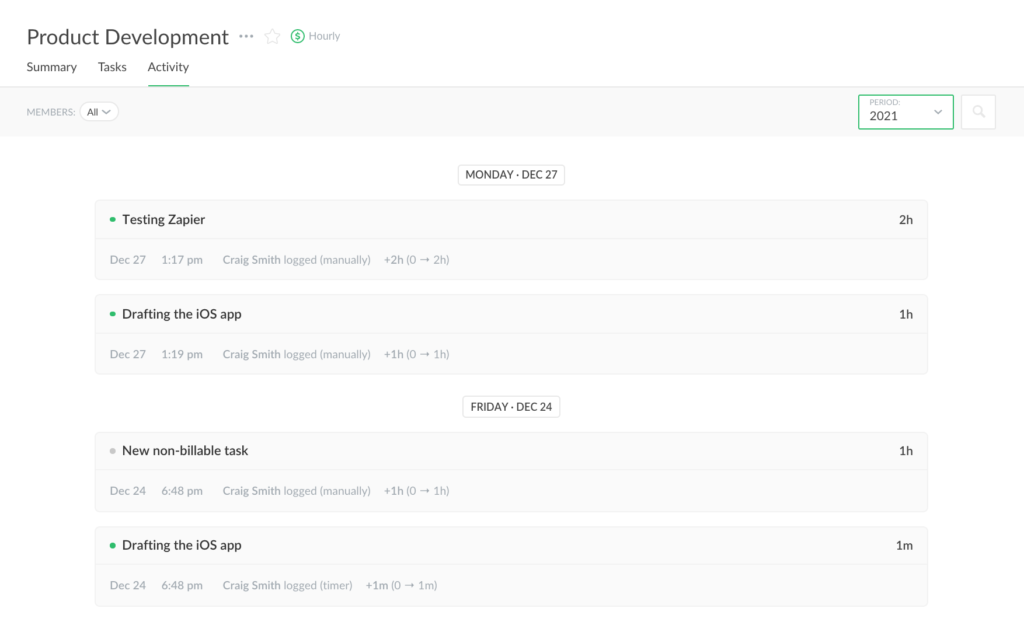 In the top-left corner, you can apply a filter by team member(s) if you only want the time entries of a certain member(s) to be visible on the tab.
Activity tab for members
The Activity tab is also available on Member profiles. On the tab, you can see what a team member was working on during the specified time period and also filter it by project(s) in the top-left corner.