Everhour Introduces Report Settings
December 26, 2019
Hi everybody, Everhour boasts a new update in Reports. Users now can open report settings to customize the looks of the same data in different reports.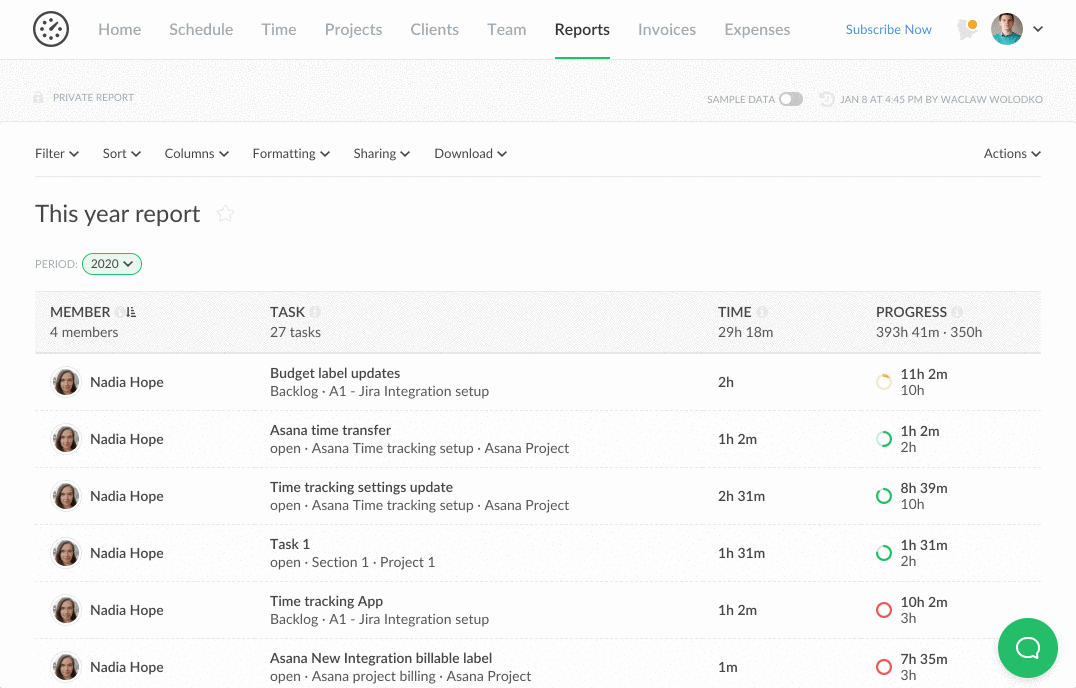 Where to find my report settings
Every report you build now contains a new filter called settings. We have added some nice options there as the first iteration.
We have moved the option to collapse subtask time into the parent titles from the Meta filter to this one.
We have also added an option to see tasks with estimates but no time. You don't have to select the Everything period any longer!
You can also override reports formatting settings of your profile and apply the universal time format and rounding and date format of the report.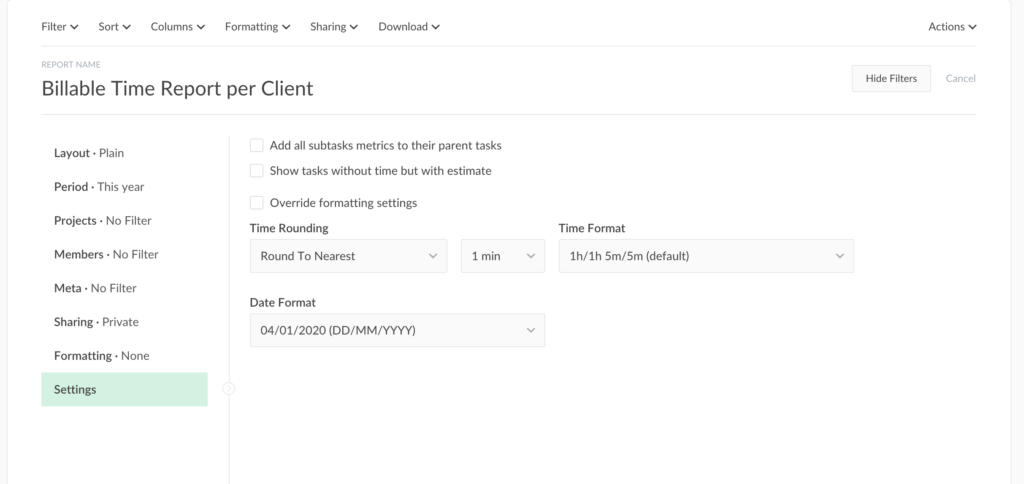 Please note that by enabling the Override format settings, you will change how report numbers look for the entire team. However, it applies only to this particular report.