Boards Layout
February 13, 2017
A big change for internal projects today!
Some of our users keep all their activities in an external tool like Asana or Basecamp and do not use internal projects. It's either because they do not need them, or they have not discovered the potential value for their workaround yet.
But others (as we ourselves) work in multiple environments, where each requires measuring time spent in it. For example, our development team works in Github, but they need to track time spent on daily meetings, internal company activities, training etc. GitHub is not the best place for creating tasks for this. Not to mention our accountant who will find Github a useless tool.
There is another group of users who don't use external tools (at least those we integrate with) at all. So internal projects allow these teams to track time by creating a project and tasks just inside Everhour.
To sum it up, we think this is helpful and we want to enhance it.
Boards
Boards are a hot trend in project management software #rightnow, with such pioneers as Trello and late adopters as Github and Asana.
We want to follow this trend and now allow you to make your internal project look like a board. We know that for some people it is an easier way to perceive what is on their plate and are happy to give you as many choices as possible.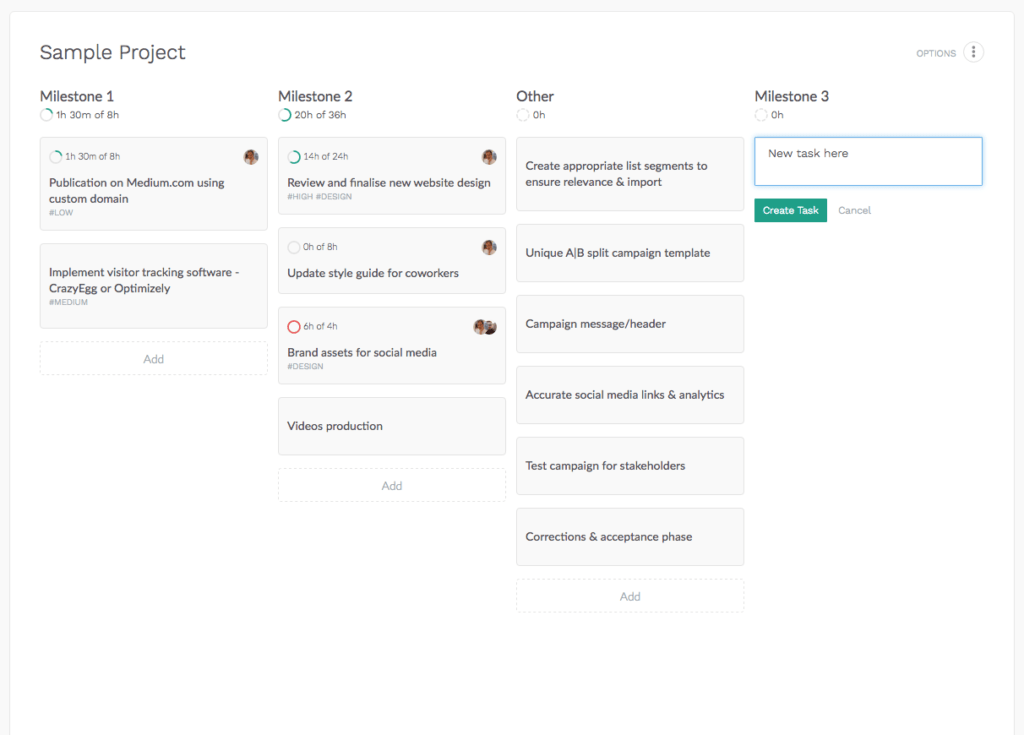 You can specify the layout for new projects, and change it for existing ones.

Task Details
Another great news is that from now on internal tasks could have a description, which supports markdown format. This helps to make you a task more informative, not just a line where you can start/stop a timer.